Yoon Ahn Shares the Inspiration Behind Her Collaborative Moët & Chandon Bottles
"I always draw from the sources that make me who I am."
French champagne house Moët & Chandon recently revealed its first-ever global collaboration, a series of two limited-edition bottles by Yoon Ahn. The AMBUSH founder and Dior Homme director of jewelry applied her prowess for clean, eye-catching designs to re-imagining the bottles of Moët Impérial and Nectar Impérial Rosé. HYPEBEAST spoke to Yoon, who pulled back the curtain on her design process, her points of inspiration and how she used this project as an opportunity to give back.
The partnership came to fruition after Yoon visited Epernay in the Champagne region last year, where she got a firsthand look the art of making champagne. "For me, the visit to Moët & Chandon in Epernay was about discovering a place where natural beauty meets human know-how guided by almost 300 years of heritage," she says. "It was a natural fit to redesign Moët & Chandon's Nectar Impérial Rosé and Impérial bottles, where I brought this refocus and recharge approach to the design, creating a sense of 'blank slate' as we step forward into the future." The trip also fueled her desire to use her platform to do good, in this case giving back to a nature-related cause. Moët & Chandon will donate a portion of profits from the sale of the limited-edition bottles to the World Land Trust, an international conservation charity that protects threatened natural habitats.
1 of 2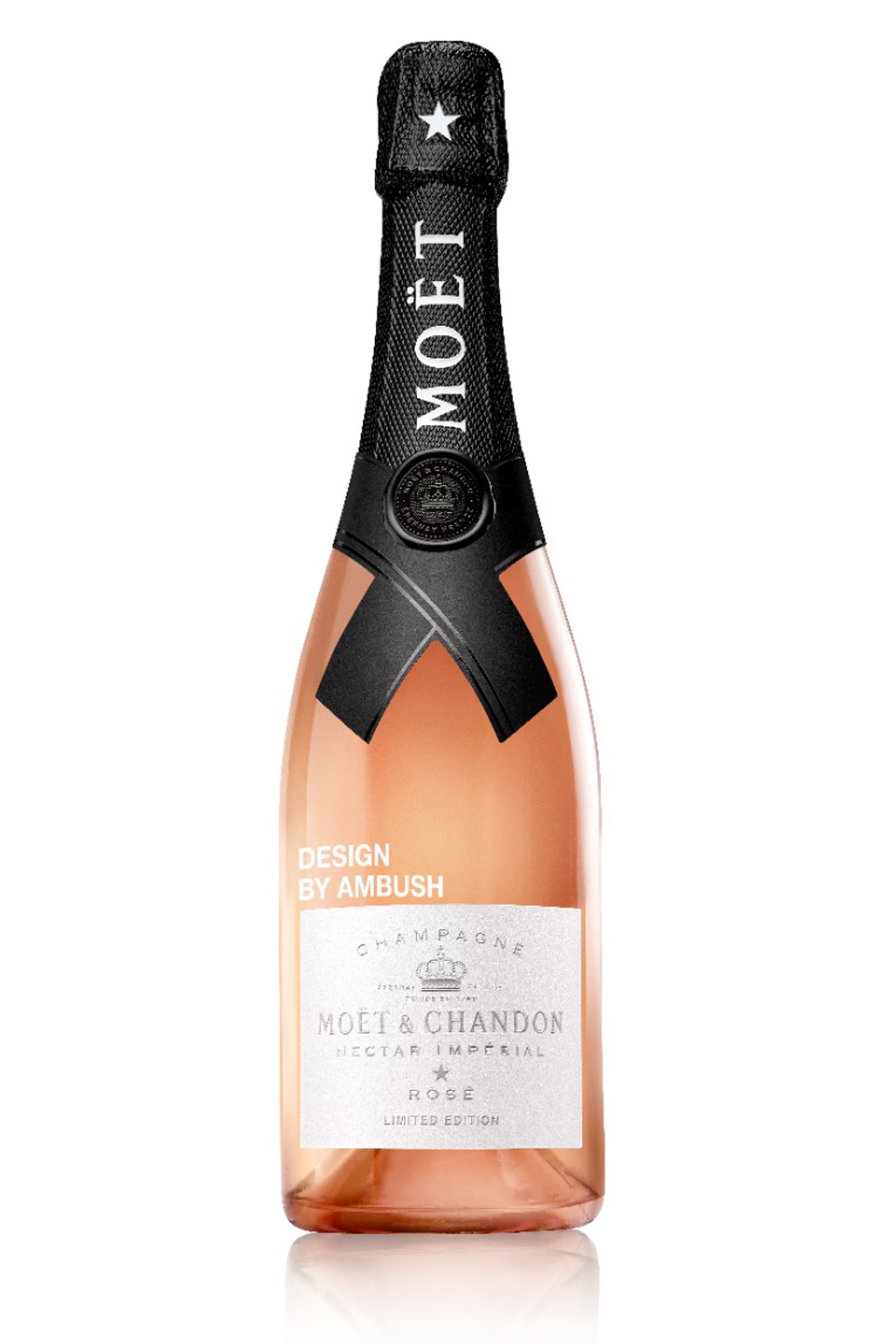 2 of 2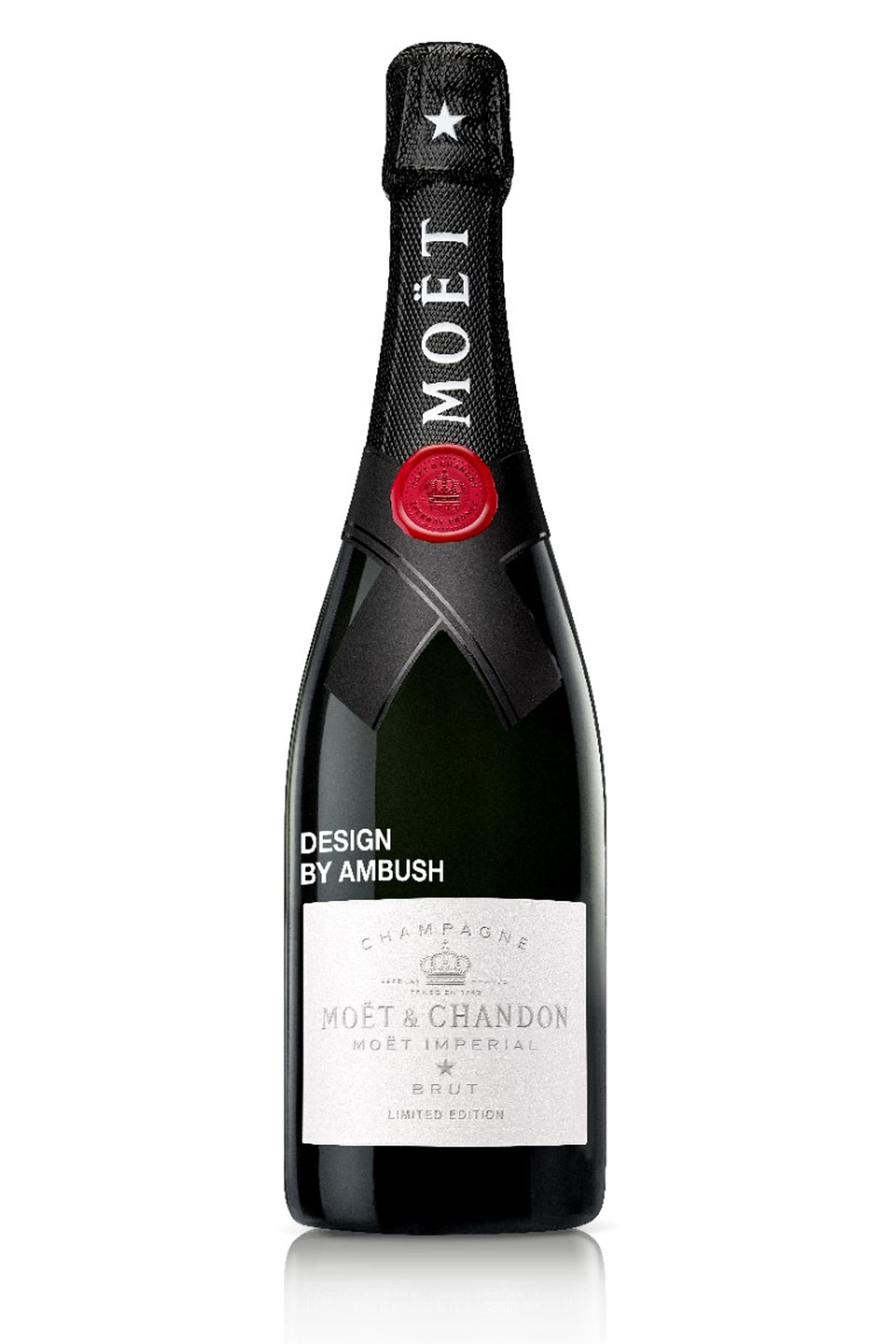 In conceptualizing the bottles, Yoon culled inspiration from her own experiences, which she blended with the legacy of Moët & Chandon. "My inspiration came from my personal intuition. I always draw from the sources that make me who I am," she says. "AMBUSH is a small company that has a recognizable touch, which is modern, diverse and very inclusive, and speaks to today's young generation. I wanted to convey the iconic elements of the bottle, yet weave in various elements that would make an impact." This came by way of changing the neck of the bottle from gold to all-black and contrasting it with an all-white embossed label to symbolize a window into the future.
Check out the video above to hear Yoon Ahn reflect on her collaboration with Moët & Chandon. The Moët & Chandon x AMBUSH capsule collection is available from selected department stores, hotels, bars and wine stores now. For more information, check out the Moët & Chandon site.
We discourage irresponsible and/or underage drinking. Drink responsibly and legally.