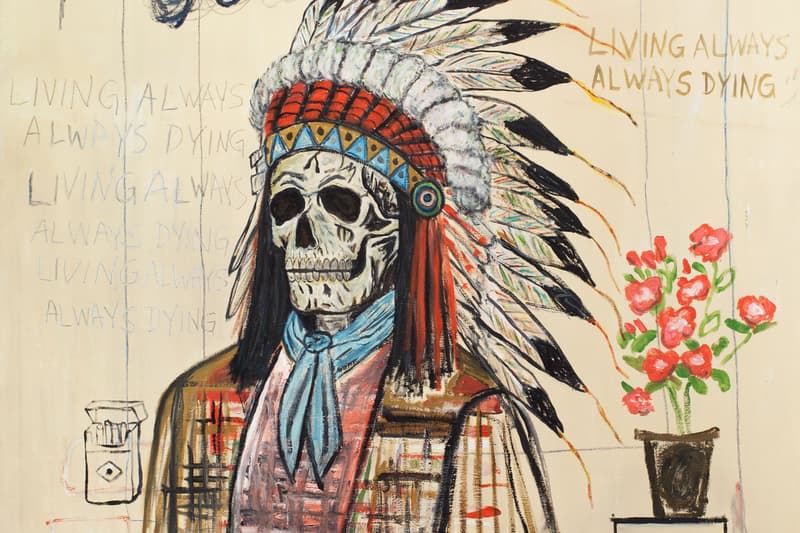 BAIT and Wes Lang Add Physical Component to NFT Collecting With Project MIDAS Launch
Own a fraction of the actual art.
---
BAIT has just announced its first steps into the metaverse with the blending of physical art and NFT ownership.
The first artist in this initiative is Wes Lang where his works will be shown at an in-person gallery event at BAIT Melrose alongside an NFT collection with Project MIDAS. This NFT falls under Project MIDAS' F.A.T. asset class — Fractionalized Asset Title — where collectors can purchase a portion of the physical art while receiving utility such as airdrops and exclusive merchandise and events. These factional digital assets allow for owners to receive their portion of shares with the sale of the art.
The three artworks that will be fractionalized for this F.A.T. release are:
- Where the Sun is Always Shining (2021 mixed media on canvas 96 x 108 inches) $900 per F.A.T.
- Honey Ryder (2021 acrylic, pastel, pencil on paper 60 x 72 inches) $450 per F.A.T.
- Dear Comrade (2010 acrylic and oil on canvas, 60 x 48 inches) $350 per F.A.T.

Each F.A.T. represents .25% of the actual artwork. Only 100 F.A.T.s for each of the 3 artworks will be minted for this release, representing 25% ownership of each physical art piece. Project MIDAS retains ownership of 75% and works with Wes Lang to manage the Wes Lang Metaverse.
The Wes Lang NFT launch is set to take place at BAIT Melrose on December 28, 6 p.m. PST. Head over to Project MIDAS for more info.
In other NFT news, Ozzy Ozbourne announces new CryptoBatz NFT project with the world's first mutating feature.