Dodge Is Hiring a 'Chief Donut Maker' To Ride Around in a Hellcat for $150,000 USD a Year
As part of its 24-month "Never Lift" business plan.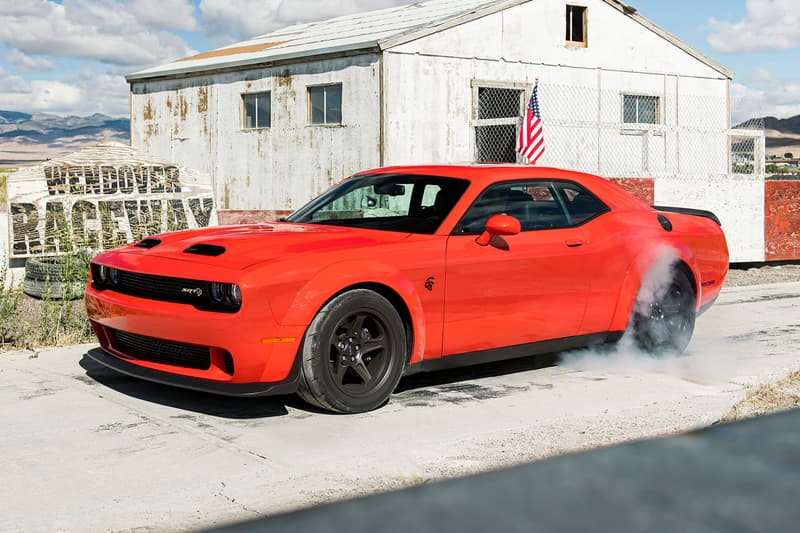 Ahead of the debut of its first all-electric muscle car, Dodge has unveiled a new business plan, dubbed "Never Lift," which provides a 24-month road map for Dodge's performance future.
As part of the project, Dodge is hiring a "Chief Donut Maker" who will receive $150,000 USD a year to drive a Dodge Challenger SRT Hellcat and act as an ambassador for the brand at various events. According to CEO Tim Kuniskis, the company is looking to hire someone who embodies the spirit of the founding Dodge brothers for the role.
"The Dodge brothers were scrappy go-getters. Never content to follow the trends, they were the seekers of a better, faster, more outrageous way of doing things," said Kuniskis. "And we're looking to hire someone just like them as an ambassador of Never Lift."
Dodge will provide more information on the Chief Donut Maker program on January 12, 2022.
Elsewhere in the company's new rollout plan, Dodge unveiled a massive, eight-week, 25-car giveaway called "Operation 25/8." Various public figures from the worlds of sports, music and automotive will host the giveaway, which will allow winners the opportunity to drive off with a new Dodge of their choosing. More information on Operation 25/8 will become available on November 12.
Finally, Dodge has introduced "Dodge Power Brokers," a network of top-of-the-line dealerships equipped with staff trained in the brand's new Direct Connection performance parts as well as performance-focused customer service.
Stay tuned for more information.
Elsewhere in automotive, Lamborghini has partnered with Men's Health Charity Movember for a global "Bull Run."