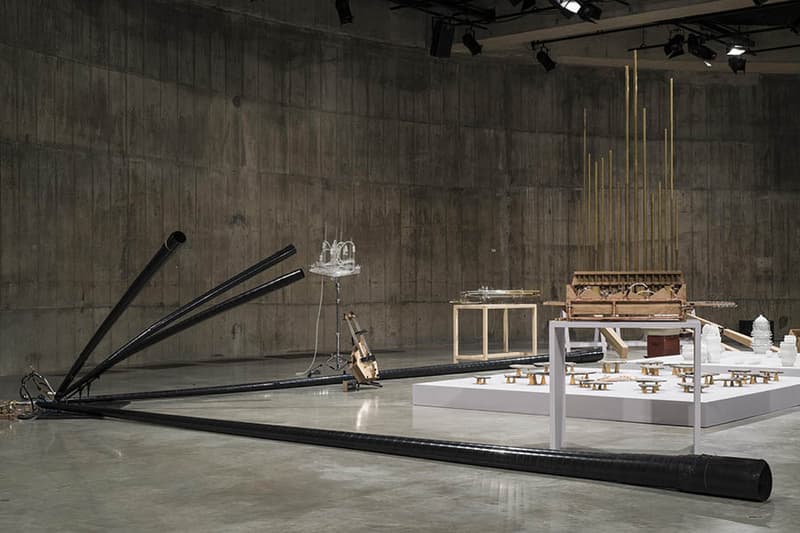 Tarek Atoui Wins $200,000 USD Artist Prize From The Contemporary Austin
The artist works with electroacoustic instruments to develop groundbreaking installations.
---
Born in Beirut, but currently based in Paris, Tarek Atoui is a composer and sound artist who works with electroacoustic instruments to develop groundbreaking installations. In his practice, Atoui explores various techniques of listening, composition, and performance. The artist was recently named the winner for The Contemporary Austin's 2022 Suzanne Deal Booth / FLAG Art Foundation Prize which comes with a $200,000 USD cash prize alongside a solo exhibition, publication and affiliated programming.
The artist told ARTnews in an interview that the exhibition he has in mind will look at the many ways sound can be utilized to "shift perspectives." He added: "It's coming up with a project where research is based on human encounters and the reality of the place, and trying as much as possible to have an idea of a project that builds up from discussion, leaving flexibility for it to be porous."
Atoui plans to travel to Austin and get to know the city's music scene once coronavirus-related restrictions on travel are lifted. Concepts surrounding the health crisis and social distancing will also be reflected in his solo show. Atoui's solo exhibition is slated to open at the Contemporary Austin in spring 2022 and then travel to the FLAG Art Foundation in New York later that year. 
Moreover, the artist's largest solo exhibition to date will launch later this year at the Sharjah Art Foundation in the United Arab Emirates. The show was postponed from March because of COVID-19.
Visit The Contemporary Austin's website to learn more.
Elsewhere in art, Jammie Holmes is donating a painting to help the homeless in Detroit as part of Library Street Collective's ongoing Alliance charity initiative.