Nasty C and T.I. Address Racial Injustice on New Song "They Don't"
With all proceeds going to Until Freedom and Solidarity Fund.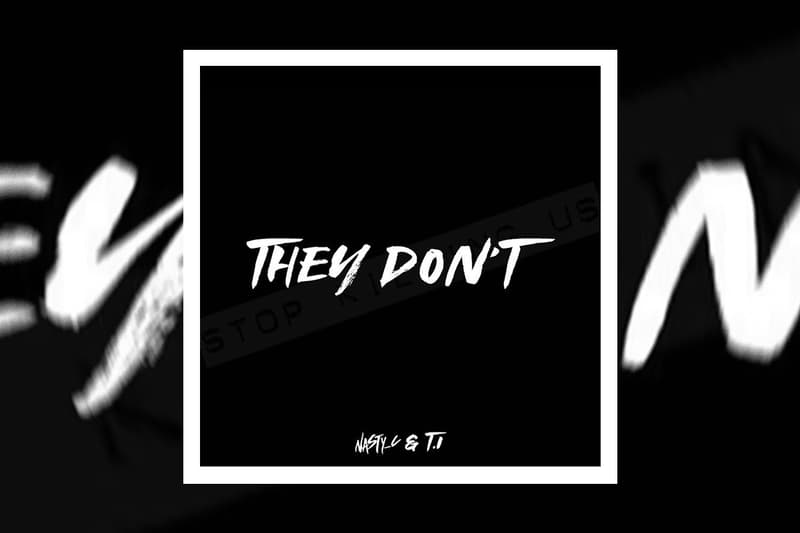 As protests against racial injustice and police brutality sweep across the nation, T.I. has joined South African rapper Nasty C for an impassioned song titled "They Don't." The Def Jam Africa-signee has announced that all proceeds from the track would be going towards Until Freedom and Solidarity Fund.
The song, meant to address the racial injustice across the United States, echoes similar incidents in South Africa. "They don't want to see a young black man succeed," Nasty C opens on the track. T.I. follows with a verse of his own, directly offering tribute to George Floyd, Breonna Taylor, Sandra Bland, and countless more as he calls for action:
2020, guess it's the year of the burn, consequences you earned/ To build this nation that you hate me in, the karma's returned/ Well, that's a stupid question, when will you learn?/ You never will, word to George Floyd, Emmett Till, and Sean Bell/ Guess they'd rather see us all in civil unrest/ Than to go and make some f*ckin' arrests, f*ck is that?
T.I. has been very vocal about the protests, recently addressing protestors at a demonstration in Atlanta on Saturday. "Don't let anybody else commandeer your mission," T.I. said. "Don't let nobody else who don't have justice and peace on their heart, who don't have a change in their heart, get out here and undermine your movement."
Stream "They Don't" below.
In case you missed it, Tee Grizzley has also called out police brutality in a powerful new song titled "Mr. Officer."