MSO Pays Tribute to Bruce McLaren With Special Elva M1A Theme
Coming with a $1.69 million USD price tag.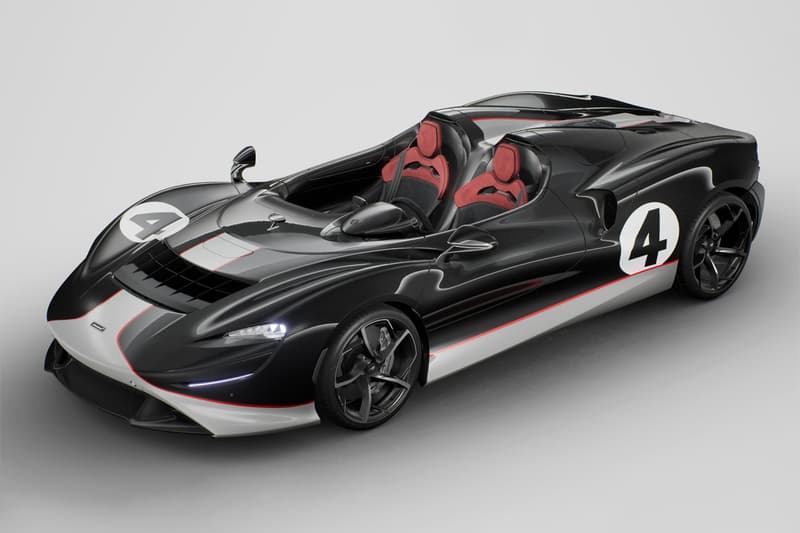 1 of 2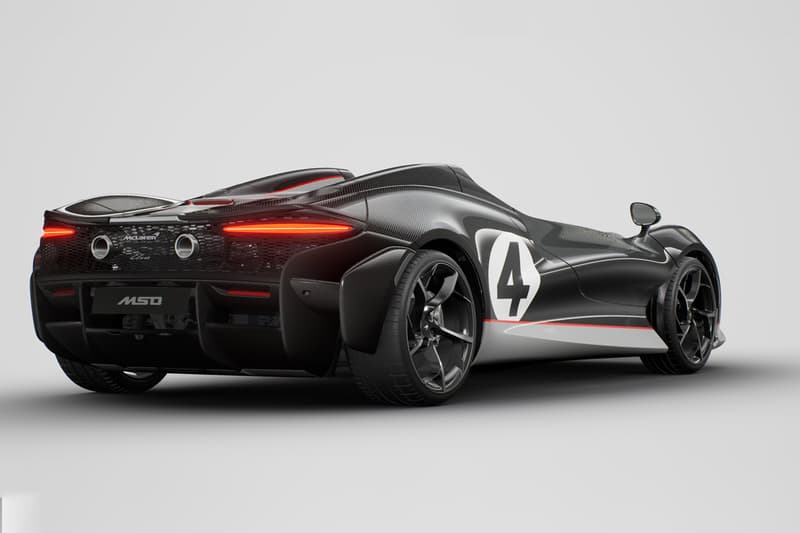 2 of 2
British racing team McLaren just unveiled a new trim for its Elva hypercar — a new addition in the company's Ultimate Series — which pays tribute to none other than founder Bruce McLaren himself.
The car and its trim is heavily inspired by the M1A racer McLaren developed for the tracks during the '60s. It was first entered into races at the 1964 Canadian Grand Prix, dressed in black with the racer number four emblazoned on its sleek body. The car would go on to revolutionize the racing world, equaling the Mosport Park lap record four times and breaking it seven times. Adopting the same black-toned aesthetic, McLaren Special Operations maintained the vintage car's design sensibilities by instead coating the carbon fiber body of the Elva in clear gloss, paired with a thin red line running down the edge of the silver racing stripes, and a graphic of the iconic number four. Its interior has also been dressed in a deep red to further pay homage to the M1A. Spec-wise, the Elva replaces the vintage 3.5-liter Oldsmobile V8 in the '60s with a modern 4.0-liter twin-turbo V8, pushing the original 310 horsepower to a whopping 804 horsepower now, with 590 pound-feet of torque.
Though the car itself is limited to 399 examples only, the manufacturer has not stated any limitations on the M1A theme, so it's possible there'll be more than just one of them made. It will however come with a price tag of a staggering $1.69 million USD.
Elsewhere in the automotive world, Gemballa's Avalanche 4×4 takes the Porsche 911 off-roading.