Denzel Curry and Kenny Beats Present Surprise Collaborative Album 'UNLOCKED'
3 straight days of recording lead the duo to some manic experimentation.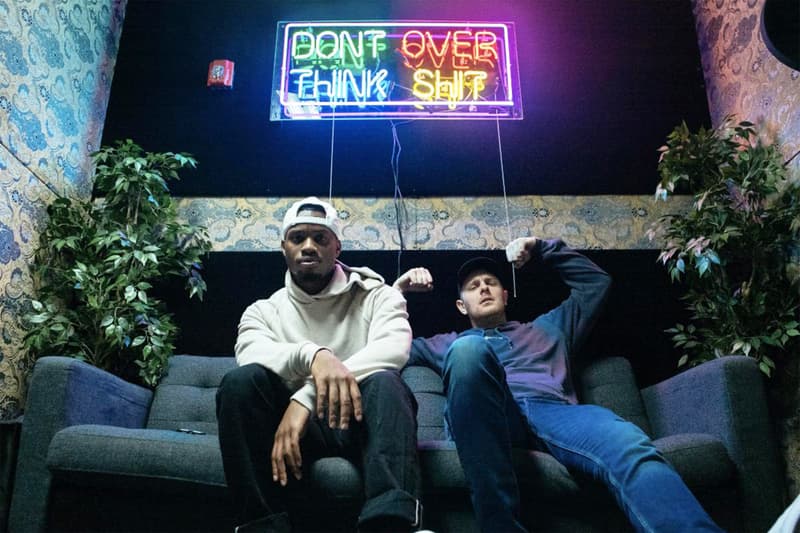 Denzel Curry and Kenny Beats dropped off a major surprise less than 24 hours ago with the release of their collaborative UNLOCKED animated short created by Psycho Films. The creative endeavor showcased the duo in a search for their leaked album through the numerous psychedelic mazes and transformative levels of the internet. Now UNLOCKED is available in full, featuring eight new tracks of Denzel and Kenny experimentation, feeding off each other's energy for a dynamic effort that's both complex and unpredictable.
The recording process began with Denzel's visit to The Cave leading to a three-day recording session that would create UNLOCKED. Beat switches, pitch-changes in Denzel's voice and furious bars are rattled off as if a timer is counting down somewhere in the studio's background. Kenny's production is as varied and expansive as ever, created almost as if to challenge Denzel with different soundscapes to continuously prove himself bar after bar, song after song. Physical cassettes, limited edition vinyls and more merch are available courtesy of Denzel's official website.
Stream Denzel Curry and Kenny Beats' UNLOCKED below. Last year we caught up with Denzel at Red Bull Music Festival Atlanta for Conversations With: Denzel Curry to talk confrontation, his creative process and more. Our following Conversations With: Kenny Beats centered around his attention to detail and collaborative spirit with 03 Greedo.
In more music updates, revisit Jojo's latest single "Run", where he fights through fame and a literal limousine maze in the first release from his forthcoming sophomore album.