Mike Pence Announces Space Force Personnel Will Be Called "Guardians"
Following "hundreds of submissions."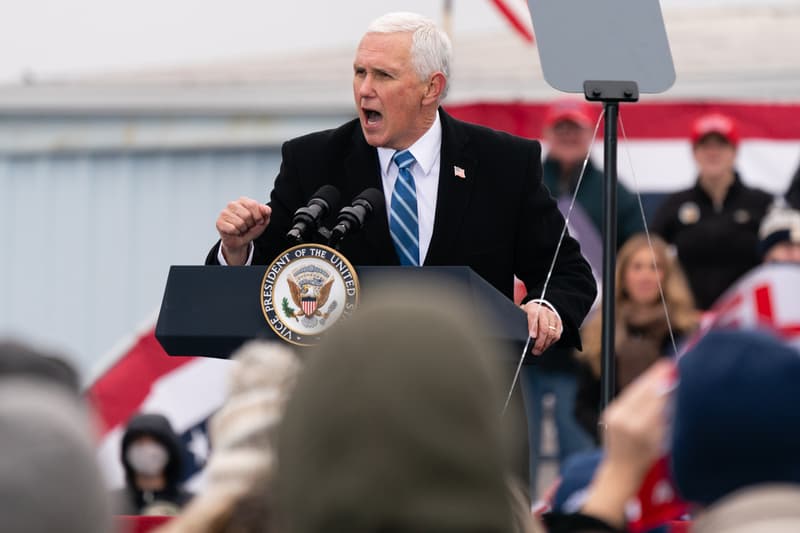 United States Vice President, Mike Pence, recently announced that members of the Space Force military service will be called "guardians," as per the New York Times.
"We just returned from the Oval Office and so it is my honor, on behalf of the President of the United States, to announce that henceforth, the men and women of the United States Space Force will be known as guardians," Pence said at an event on Friday celebrating the Space Force's first year. Pence also opened his remarks by praising President Donald Trump, calling him the "founder of the United States Space Force" who has "been an enthusiast" of the military service since he established it back in December 2019.
The Space Force is the latest addition to the United States military and the first service since the U.S. Air Force was designated back in 1947. The creation of the Space Force was to address threats to U.S. satellites which are pivotal to military operations as well as commercial businesses. The Space Force tweeted on Friday that the name "Guardians" was chosen "after a yearlong process that produced hundreds of submissions and research involving space professionals and members of the general public."
"Guardians is a name with a long history in space operations, tracing back to the original command motto of Air Force Space Command in 1983, 'Guardians of the High Frontier,'" the Space Force further noted. Having added that "the name Guardians connects our proud heritage and culture to the important mission we execute 24/7, protecting the people and interest of the U.S. and its allies."
"Guardians" isn't the only term the vice president has introduced recently. Earlier this month, Pence announced that Florida's Cape Canaveral Air Force Station and Patrick Air Force Base will be renamed Space Force stations, as per a report by CNN. "Today we make history, with the first two installations in the history of the United States Space force to bear the name of this new branch of the service," said Pence during his remarks at Cape Canaveral at the time.