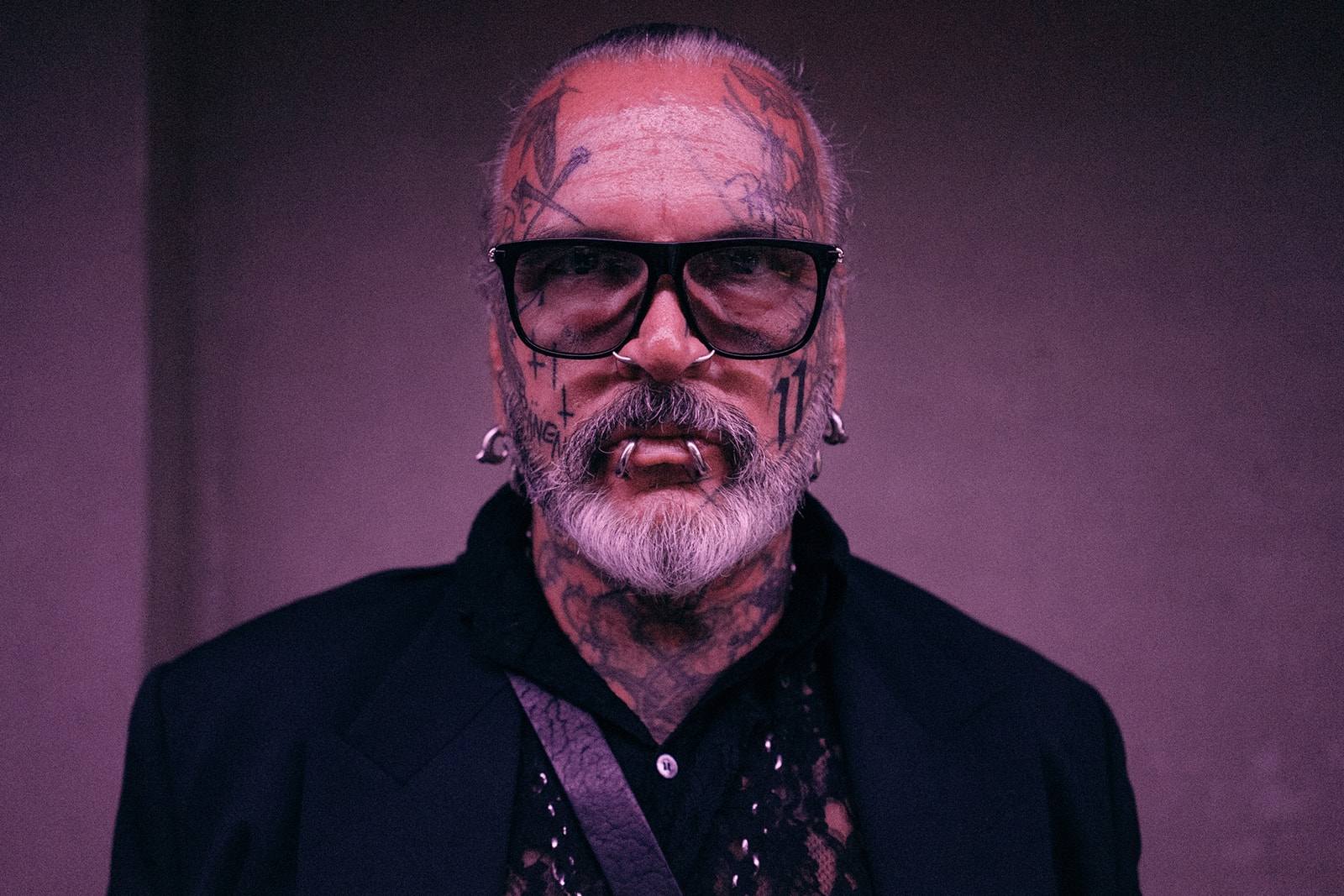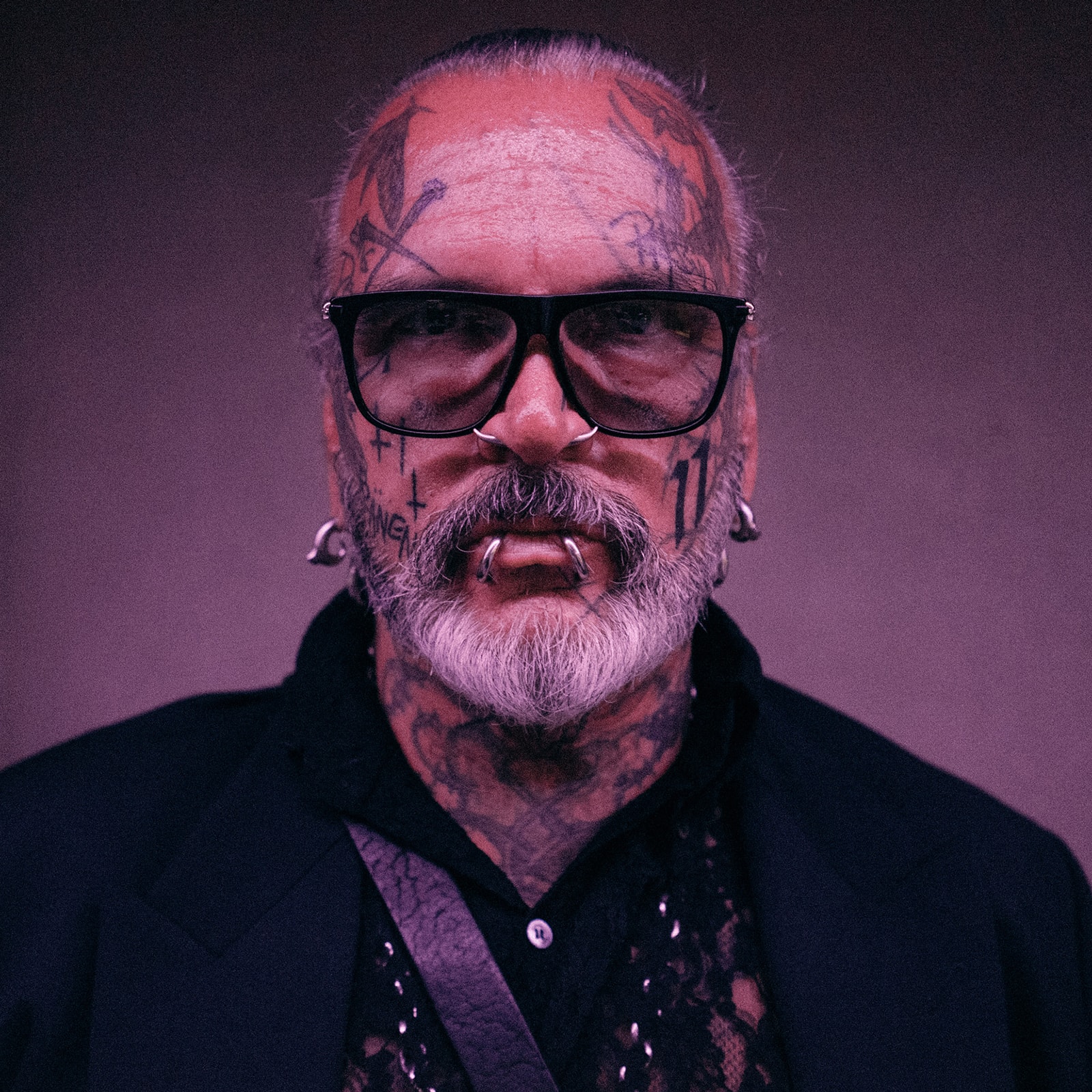 Sven Marquardt's Photography Bridges Berlin's Past and Present
The "Berlin Bouncer" talks his "Future's Past" exhibition in Seoul.
For many in the dance music world, Sven Marquardt is known as the infamous "Berlin Bouncer." Over the past 25 years, he has been embroiled in Berlin's expansive nightlife, 15 of which he's spent at the front door of Berghain, the notorious club known for 48-hour-long parties and an unfiltered depiction of the city's youthful subcultures.
But while much of his persona revolves around the nightclub, Marquardt is much more than just a bouncer — he's also one of Germany's most renowned photographers. Hailing from East Berlin, Marquardt continues the traditions set forth by photographers Arno Fischer and Sibylle Bergemann, sculpting his lens around an emphasis on fashion.
Recently, Marquardt brought a new take on his first photography catalog, Future's Past, to South Korea for an exhibition at Moor Seoul, which runs from August 23 to September 6. Included in the exhibition are new works and a continued emphasis on Berlin's past and present — a theme more prescient than ever as the city recognizes the 30th anniversary of the Berlin Wall's fall this year.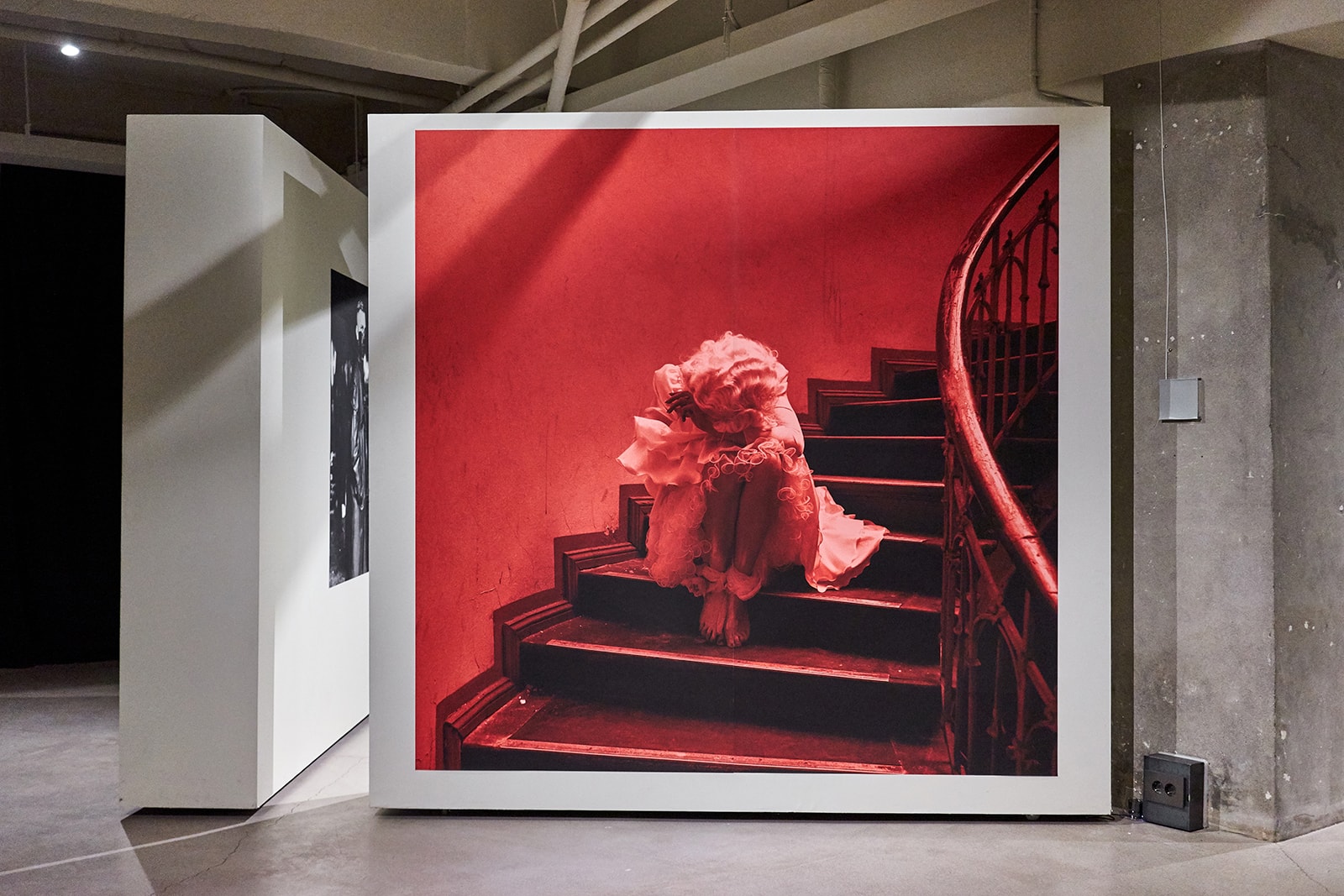 At first glance, Marquardt might come off as an immensely intimidating persona — his face full of silver and eye-catching tattoos is a revealing sentiment for much of his work — powerful imagery that shakes his audience. Upon his meeting with HYPEBEAST in Seoul, he wore a lace shirt that remained neatly tucked beneath a blazer, along with stacks of silver rings on his fingers and ripped jeans that exposed his silver-capped Chelsea boots. At age 57, Marquardt exudes a sense of unmatched confidence — his eclectic style reflects his history as much as his immense creativity.
Marquardt initially gained interest in photography as he became a part of East Berlin's once-burgeoning punk and new wave scene throughout the late '70s and early '80s. He first pursued photography seriously in 1982, becoming a trainee and camera assistant at the state-owned Deutsche Film-Aktiengesellschaft. He later became a mentee to Helga Paris, and then found himself working with Rudolf Schafer from 1985 to 1986. He continued exploring his passion up until the fall of the Berlin Wall in 1989, halting his work due to a creative drought. In the late '90s, his passion for photography returned as the nightlife scene further influenced him. It was then that he became the doorman of Ostgut (Berghain's predecessor) and a major player in the success of the club's record label, Ostgut Ton.
In a rare interview, Marquardt discusses with HYPEBEAST his photographic beginnings, the fall of the Berlin Wall and his creative drive, as well as his latest take on Future's Past.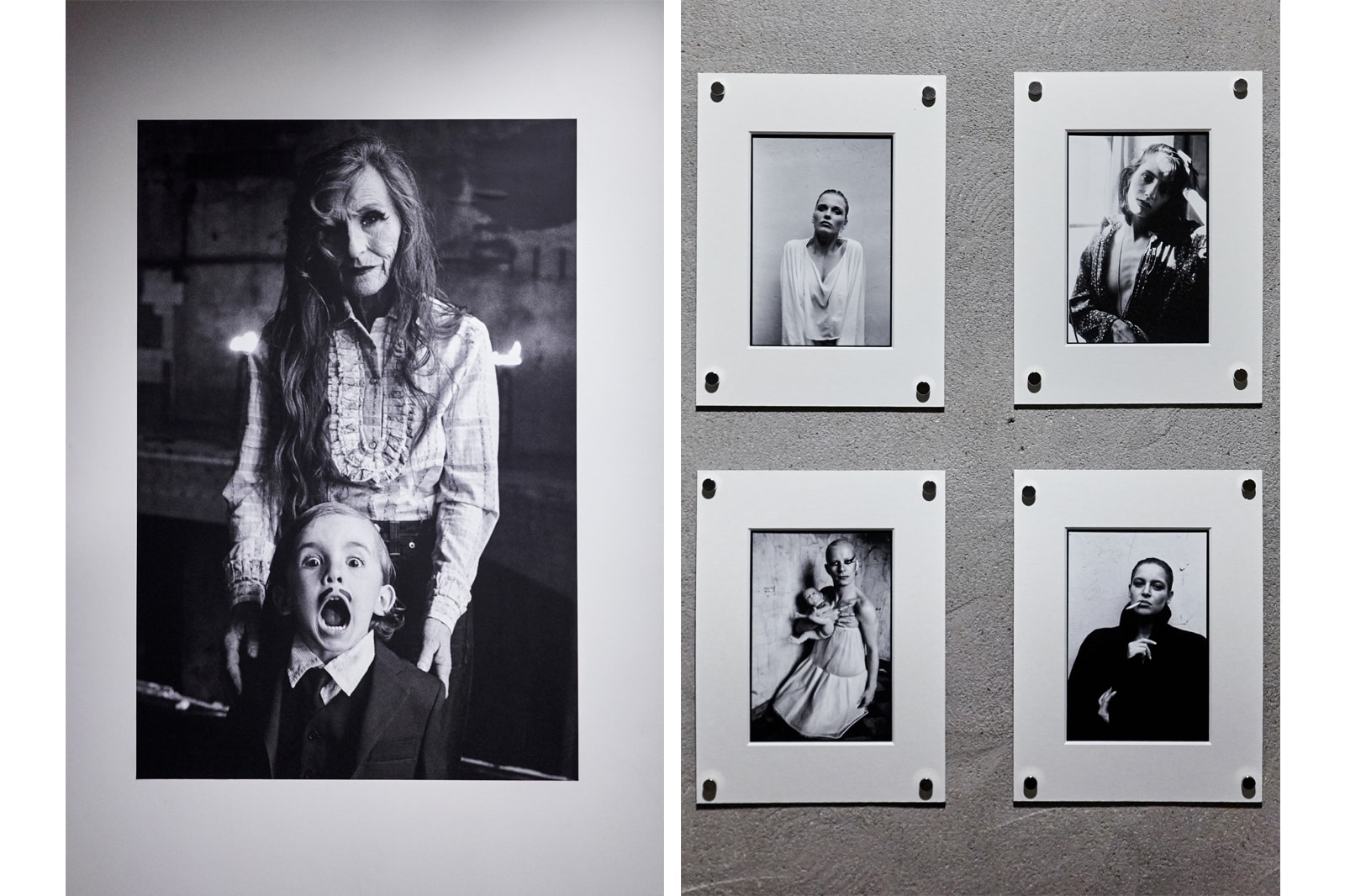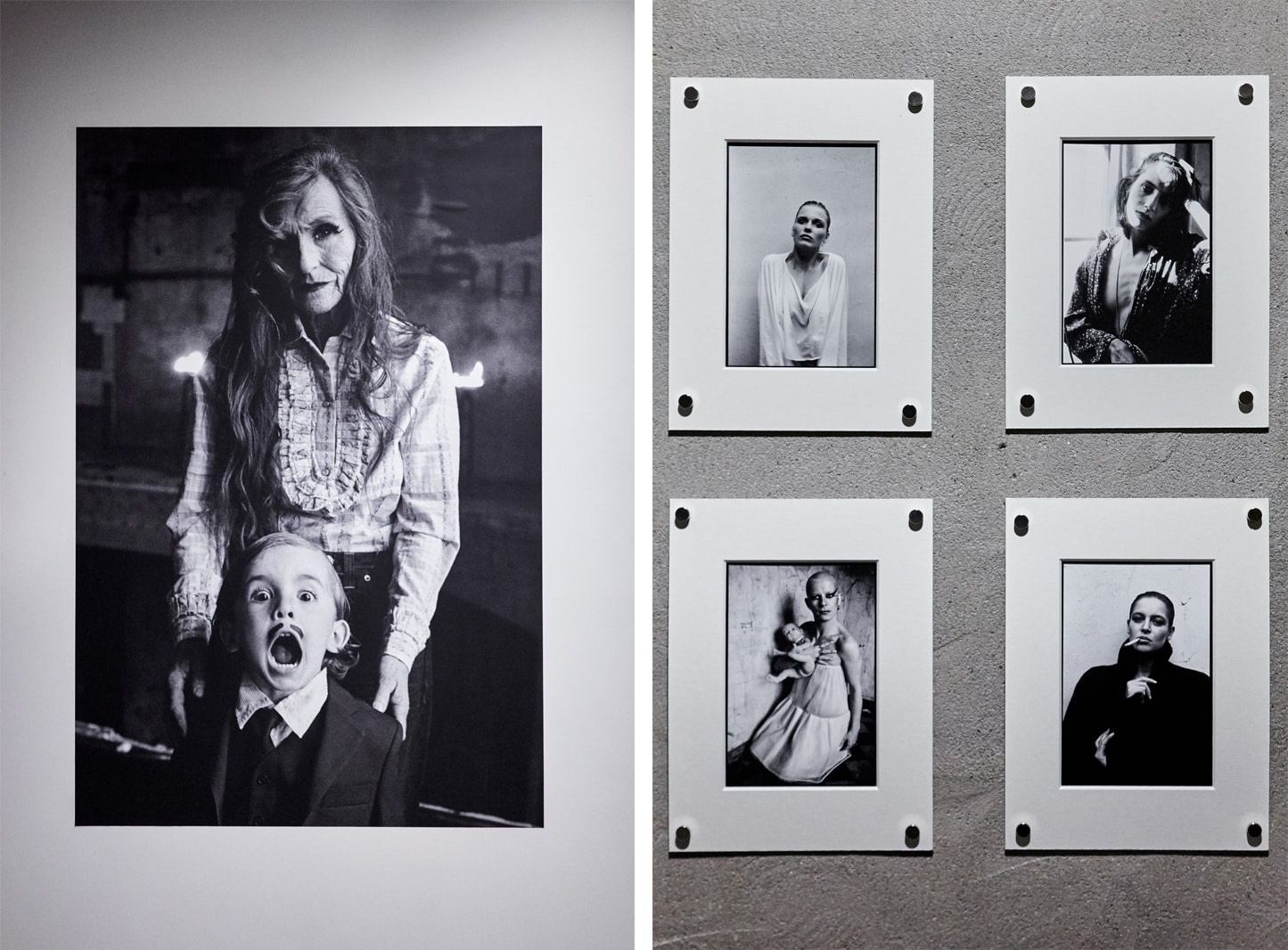 What first led you to take up photography?
I started in the 1980s when the new wave and punk scene were a very small and niche part of East Berlin's culture. I wanted to dip into a little part of these youths, and during the split of Germany I was very interested in these smaller subcultures. It was this very energetic new wave and punk scene that drove me initially to pick up the camera and showcase it. Back then it was a parallel scene between East and West Germany, especially within youth culture, and the camera became the way of expressing my interpretation of this spirit of life, this newfound era of youth.
It was this very energetic new wave and punk scene that drove me initially to pick up the camera and showcase it.
Portraits are a key part of your work. Why have you remained focused on people?
My photography is not very socially-directed. My artwork is specifically in relation to my relationship with the model. I stage my photos because it is much more intimate with my subject — I'm not walking the street and looking for something to shoot — everything is orchestrated intentionally. Every time I shoot I always use natural light and specifically use analog film. Since the beginning, black and white has been my main medium, but I sometimes shoot in color.
There are so many things you can plan and articulate when conducting a shoot, but the very moment of taking a photo is a sort of moment of no return — you can no longer plan anything. This moment still inhabits a sense of nervousness when shooting my subjects; that feeling helps in reinforcing and driving my creativity. After the fall of the Berlin Wall in 1989, this feeling left me for several years and took some time to return to me. I'm hoping that feeling of nervousness keeps me going for quite a while.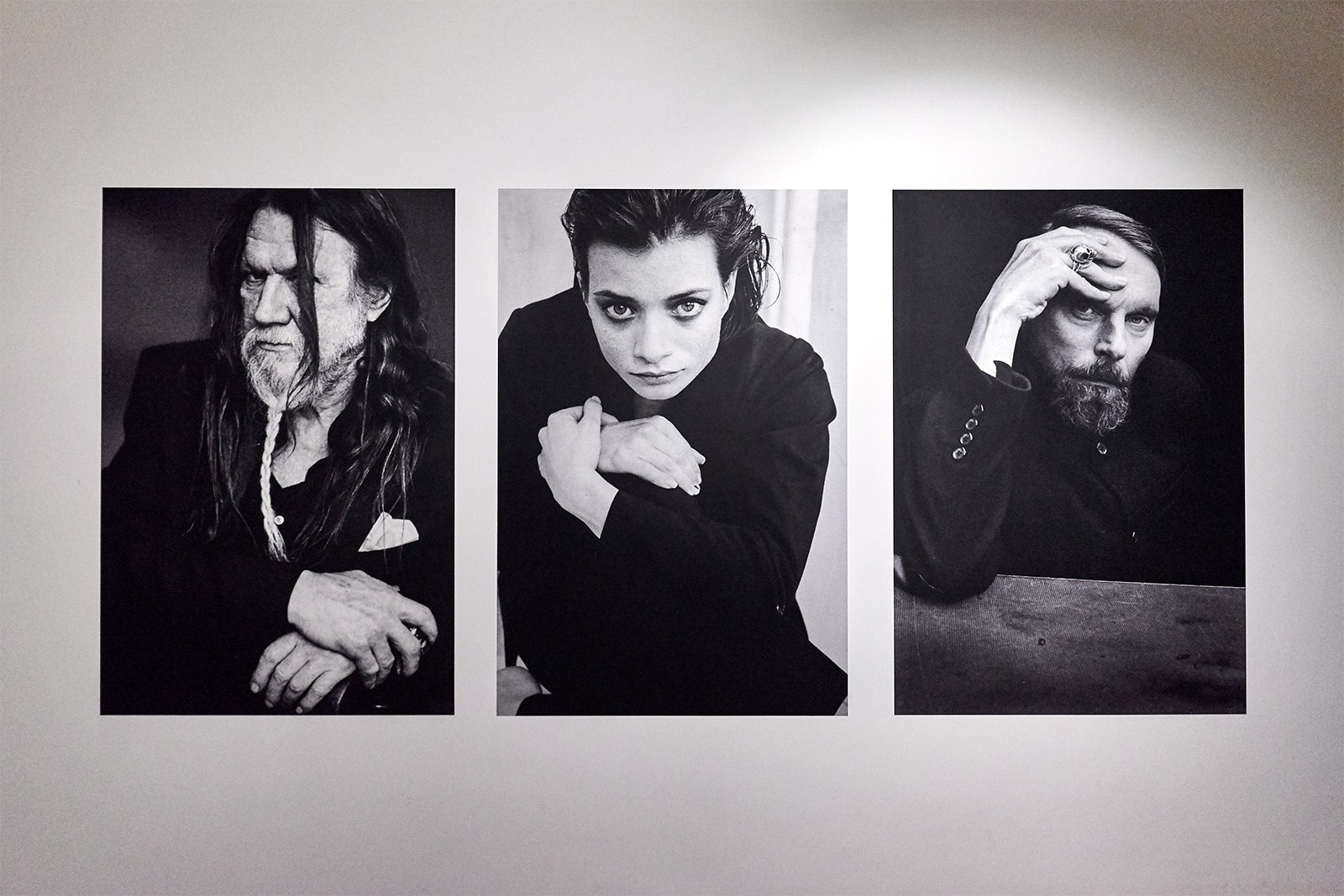 What are you hoping to show people through your images, and more specifically, this exhibition and its theme of "Future's Past?"
"Future's Past" is also the title of my first book. With this exhibition I chose several photos from my portfolio that I took in the 1980s and also several that I've recently taken. Being that this exhibition is also in a divided country, it's an interesting parallel to my work in showcasing Berlin before and after Germany's reunification. The title has been used many times with other work, but this set of photos are specific to South Korea in the sociopolitical sense.
This collection features a range of women, various people I work with at Berghain and within the nightlife sphere, people from blue and white-collar jobs, and more. There is one photo in the exhibition, a girl on the stairs in red, which is from 1986 — this photo is really the bridge between past and future because it is normally much smaller, but we blew it up and made it very large for this exhibition. It was also edited in red for the gallery and exhibition space to create a new feeling. The gallery also requested a song to go along with the photo's concept, and we chose Nico's "Das Lied vom einsamen Mädchen" (Song of the Lonely Girl), a singer from Berlin's underground, which is very representative of both the past as well as the girl in the photo.
The fall of the Wall has actually been a negative influence within my work.
How did the fall of the Berlin Wall in 1989 affect you and your work?
After the Wall came down in 1989, I lost my passion for photography completely. Surprisingly, the fall of the Wall has actually been a negative influence within my work. I feel that me and millions of people lost their own identity during this time, and I remembered a great time but without a camera. The biggest problem was that everything I knew was no longer the same — my nationality, the currency I used, my occupation, everything was gone, so it took awhile for me and many youths to settle down and reaccustom ourselves. When the city reunited it was inspiring in different ways — I met many new faces and strangers in the nightlife scene, but my creativity had faltered. My creativity returned at the end of 1990s when I discovered a new time that allowed me to reinvent myself.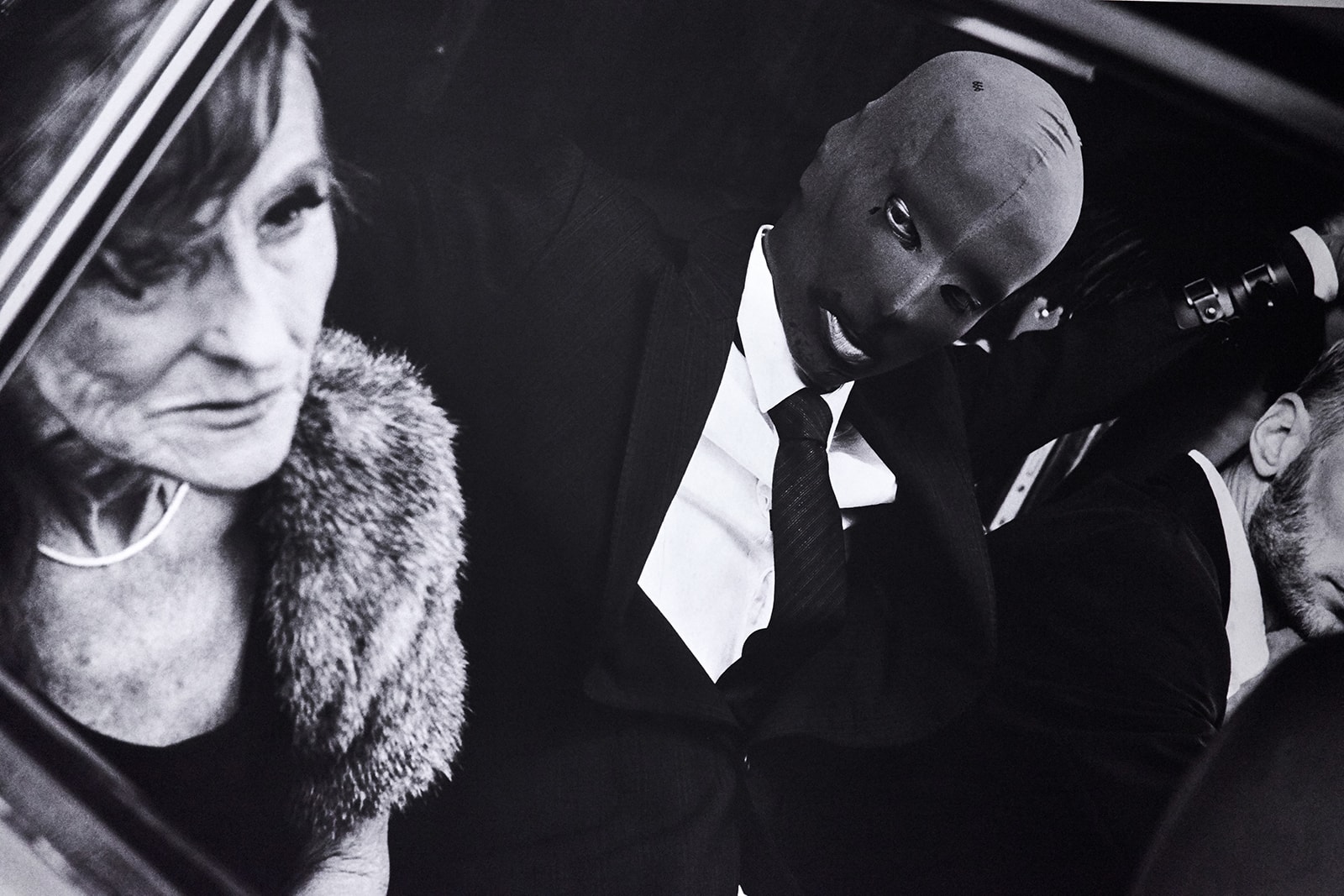 Do you have a favorite place to shoot?
My favorite places to shoot are very old buildings, places with their own history. I am specifically interested in places that have their own spirit. To take pictures on the street with cars and trees would not work for me.
Being in South Korea — do you feel any similar energy between the split Korea dynamic and East and West Germany?
From what we've seen now, we cannot tell. We've been spending too much time preparing this exhibition (laughs). I can't say because I haven't seen both sides. You know it's funny, when we walk around we see many young people, teenagers, wearing Louis Vuitton and Balenciaga. It's cool, but East Berlin had nothing like that, maybe it's more like West Germany. But we are not able to really make a comparison because we have not seen much of the situation. I'm hoping that after we open the show I will be able to view something more about the spirit of Seoul and South Korea.
I never try to put someone into a mood that is not fitting for me or my subject, it is not my job to make them feel a certain way.
Much of your work relishes in a sense of melancholy — what drives your values when displaying your subject behind the frame?
Surely there's always something in the photograph itself, but during the moment of shooting, I do not see or feel any melancholy or sadness — just very soul-touching moments. Nothing is specifically made to feel melancholic, just an emotional and very highly-concentrated moment. I never try to put someone into a mood that is not fitting for me or my subject, it is not my job to make them feel a certain way. There's a famous East Berlin photographer who says that melancholy is also a perfect time to photograph — it's not a disadvantage, but a good chance to capture what is there.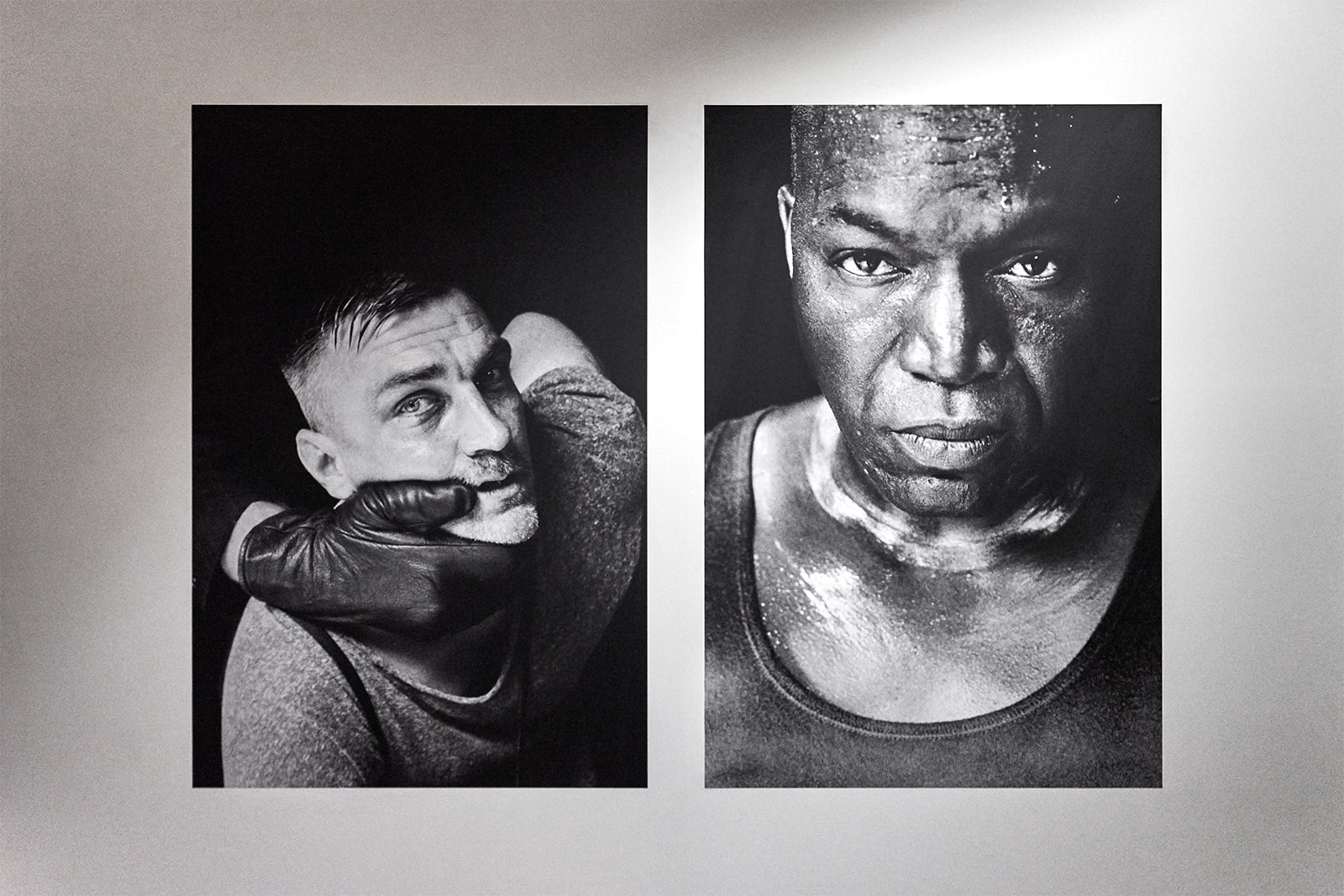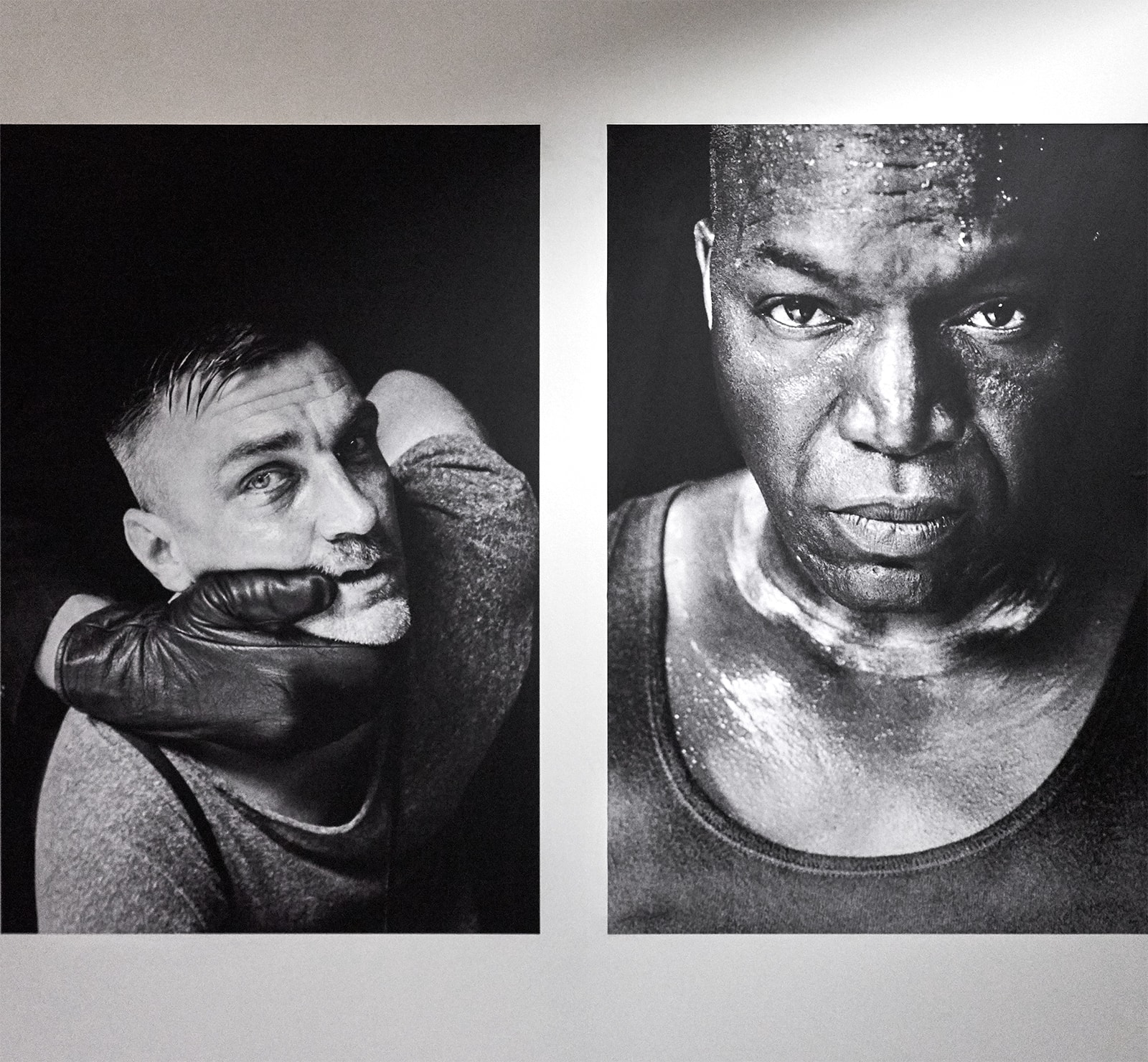 Can you share a favorite image you've taken that's featured in the exhibition?
(laughs) My favorites are always changing. But, at the moment, on the stage we show three pictures, a tripartition. This group of three pictures has very pronounced expressions, and it is the world premiere. There is a writer, a painter, and a classic dancer — all three have a unique look that is similar, and it shows three generations of people.
Lastly — because I have to reference your role at Berghain — how has music affected you and your pursuits as a photographer?
I have worked for over 25 years in the club scene, so it surely has influenced my creativity. Even from the time when I was celebrating and clubbing myself, to now working in the scene and not actually clubbing is inspirational. It is very intriguing to see this new generation of people do the same as I did at their age — these young and creative people are always inspiring to me. The time of 48-hours of partying is over for myself, but I am very glad about the new generation and this reinvented youthful lifestyle. The passing of the torch for the new generation is always touching. These youth are embracing one another and cherishing their freedom in being able to be themselves — it's a great achievement.
There are so many people who are hard-working to create this vision and environment, from the bartenders to the bookers to the DJs. These youth are always reinventing themselves, [Berghain] has a new experimental dance floor called Säule and sometimes they do events on Thursdays, experimenting with newfound taste like Gabber, sometimes very experimental Japanese DJs play. It reminds me of my young punk days in East Berlin when everything was very new and exciting.