EMI Reopens Legal Battle Against Kanye West (UPDATE)
A last-minute decision by the publishing company.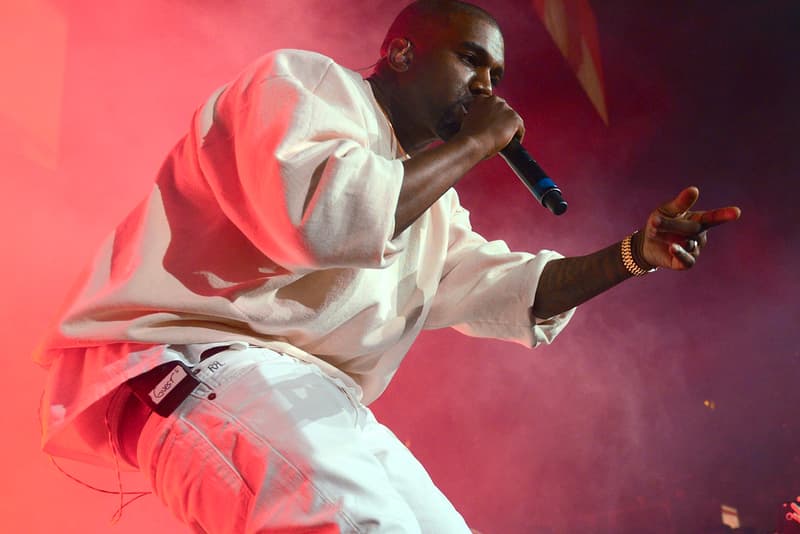 UPDATE (December 27, 2019): EMI has reopened its legal battle with Kanye West, according to a new report by TMZ. Though supposedly settled back in September, a federal judge ruled that either of the parties would be able to reopen the case before Friday, December 27. According to the report, a judge has signed off on the company's formal request to reopen the case, with EMI's lawyers stating that "unfortunately the parties have been unable to finalize the terms of the settlement agreement."
While EMI has been responsible for publishing West's catalog since 2003, West sued the company earlier this year,  stating that the publishing company was attempting to take control over his music for the rest of his life. According to Consequence of Sound, some wording within the original contract effectively bars him from retiring:
[Kanye West must] remain actively involved in writing, recording and producing compositions and major label albums, as [his] principle occupation…at no time during the term will [West] seek to retire as a songwriter, recording artist or producer or take any extended hiatus during which [he is] not actively pursuing [his] musical career in the same basic manner as [he has] pursued such career to date.
EMI countered West's "servitude" lawsuit by filing a federal countersuit, stating that the famed musician-meets-designer was unable to break his contract due to signing multiple extension details surrounding the publishing of his music.
ORIGINAL STORY (September 25, 2019): Kanye West's eight-month legal battle against music publisher EMI is finally over. According to reports, court documents filed on September 23 state that both parties have agreed to settle at an undisclosed amount.
"PLEASE TAKE NOTICE that Plaintiffs Please Gimme My Publishing, Inc., West Brands, LLC, Kanye West, and Ye World Publishing, Inc. (the 'Plaintiffs') and Defendants EMI April Music, Inc. and EMI Blackwood Music, Inc. (the 'Defendants') (collectively, the 'Parties') have reached an agreement in principle to settle the above-captioned action in its entirety," the court document read. "The Parties expect to draft and finalize a settlement agreement within ninety (90) days."
'Ye filed a suit against both EMI and Roc-A-Fella Records in January 2019, arguing that his contract with the former is illegal under California law due to the absence of a time limit, along with a clause forbidding him to retire from his profession as a songwriter, recording artist or producer. The YEEZY founder was additionally seeking to re-obtain the rights to all his songs released after October 1, 2010, citing the seven-year limit of personal service contracts as stated in Section 2855 of the California Labor Code. EMI filed a counter-suit against West in March 2011, alleging a breach in contract.
In case you missed it, Kanye West's newest studio album Jesus Is King is scheduled to drop September 27.