Virgil Abloh Opens "COMING OF AGE," His First Curated Art Show
Opening tonight at Los Angeles's Little Big Man Gallery.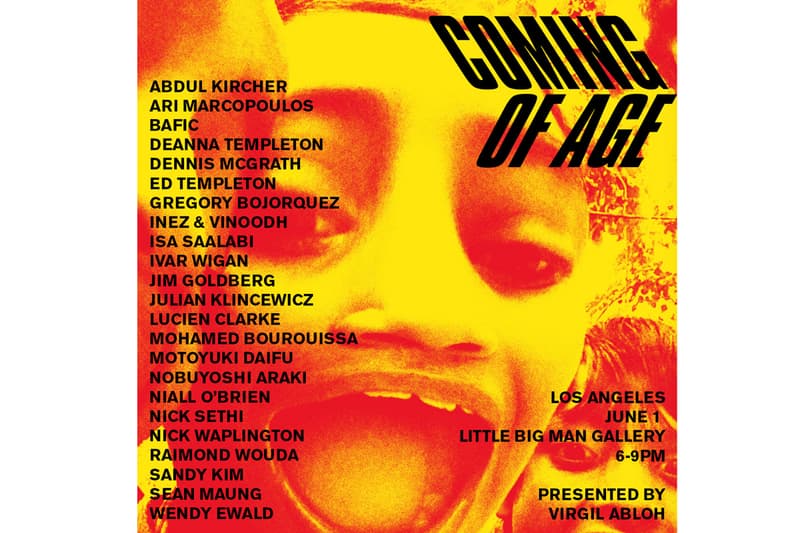 Fresh off this week's RE-CREATION LAB launch with Nike in Chicago, Virgil Abloh jets to California to open his first ever curated art show, titled "COMING OF AGE."
Hosted by Little Big Man Gallery in Los Angeles, the "curated exhibition on boyhood" will feature a wide-range of artists, including Ari Marcopoulos, Lucien Clarke, Ed and Deanna Templeton, Dennis McGrath, Inez and Vinoodh, Julian Klincewicz, Nobuyoshi Araki, Nick Waplington, and many more. Patrons will also have a chance to purchase special edition tees, prints and zines, all produced by the showing artists.
"COMING OF AGE" opens tonight, June 1, at 6 p.m. local time. Stay tuned as we're hoping to present a look inside the exhibition.
Little Big Man Gallery
1427 East 4th Street, #2
Los Angeles, CA 90033