Justin Timberlake & Missy Elliott Earn Honorary Doctorates From Berklee College of Music
Both can now call themselves doctors.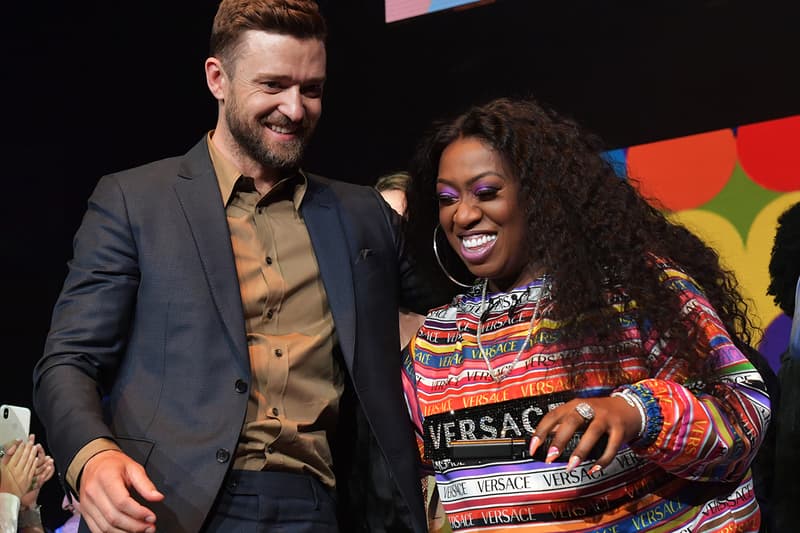 Over the weekend Justin Timberlake, Missy Elliott and composer Alex Lacamoire were awarded honorary Doctor of Music degress from the Berklee College of Music.
The trio received their honorary doctorates during the Berklee College of Music's commencement on Friday for "their achievements and influences in music, and for their enduring global impact." Following the event, the trio took to their personal social media accounts to thank the school, its students and of course to show of their new degrees with fans. Elliott shared "CREATE YOUR OWN LANE, Sincerely Dr. Missy Elliott."
On the other-hand Timberlake wrote, "No Dream is too big!!! Keep chasing!!! Trust me… I'm a DOCTOR." He then continued, "You're defined by what you define failure as. It's not a thing if it leads you to your success. It's all part of the journey. I hope that in the years to come, two things will happen: One, I will represent you in the way that you most hope for. And two, I look around and see this graduating class. Meet me at the studio. I want to see y'all!"
Elliot has five GRAMMYs to her name and is considered a hip-hop icon while Timberlake is a 10-time GRAMMY Award-winning musician and is considered one of the most influential people in the world. Lastly Lacamoire has four GRAMMYs and three Tony Awards to his name and graduated from Berklee College of Music in 1995.
The Berklee College of Music has been awarding honorary doctorates since 1971. Past awardees include Duke Ellington, Aretha Franklin, Dizzy Gillespie, Quincy Jones, B.B. King, Smokey Robinson, Loretta Lynn, Annie Lennox, Carole King, Willie Nelson, Alison Krauss, A.R. Rahman, Rita Moreno, Lionel Richie, Julio Iglesias, Mavis Staples, George Clinton, Rosanne Cash, Nile Rodgers and Esperanza Spalding.
In more music-related news, Travis Scott drop new song "Highest in the Room" during his Rolling Loud Miami set.
Being honored in this way by my alma mater means the world to me, you guys.
I'm over the moon with joy and I'm psyched to be grouped with these legends!
See y'all in May https://t.co/5vPYiy3Pmj

— Alex Lacamoire (@LacketyLac) March 12, 2019