Jeff Koons' 'Rabbit' Sculpture Sells for Record-Breaking $91.1 Million USD
Reclaiming the title of highest-selling living artist.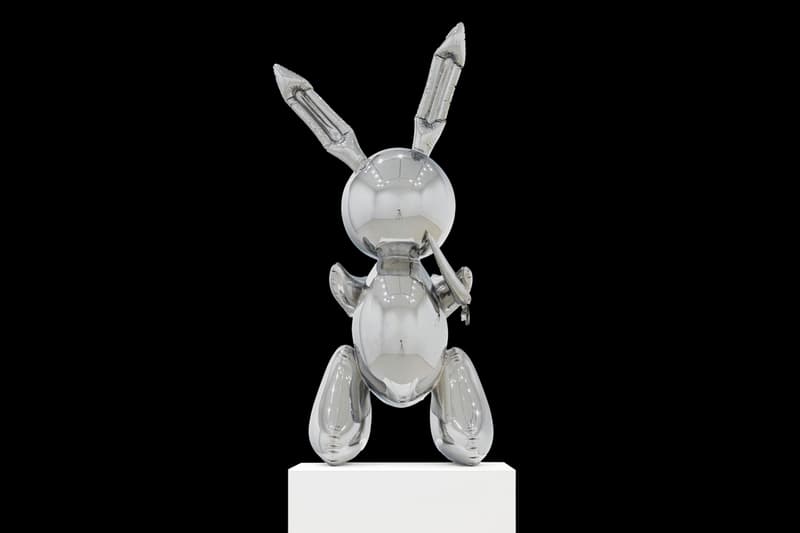 Jeff Koons has now become the highest-selling living artist after his Rabbit sculpture sold for a record-breaking $91.1 million USD today in auction, reports BBC.
It was announced last month the prized artwork would be auctioned off by Christie's New York as part of its Post War and Contemporary Art Evening Sale. Koons' artwork had an estimated selling price of $50,000,000-$70,000,000 USD, to which it blew that number out of the water by making over $20,000,000 million USD more. The buyer of the piece remains unknown.
Standing at three feet tall (104 cm), this Rabbit sculpture was created by Koons nearly three decades ago from his signature stainless steel material. It made its debut back in 1986 at New York City's Ileana Sonnabend Gallery.
The previous record was held by British artist David Hockney, set in November of last year, who sold his Portrait of an Artist (Pool with Two Figures) for $90 million USD. Before then, Koons held the record when he sold his Ballon Dog (Orange) for $58.4 million USD.
For more record-breaking art, Claude Monet's Meules painting sold for $110.7 million USD.