Vince Staples Talks Raf Simons, Pizza & Rap as a Career in Latest Interview
The latest from the in-your-face artist.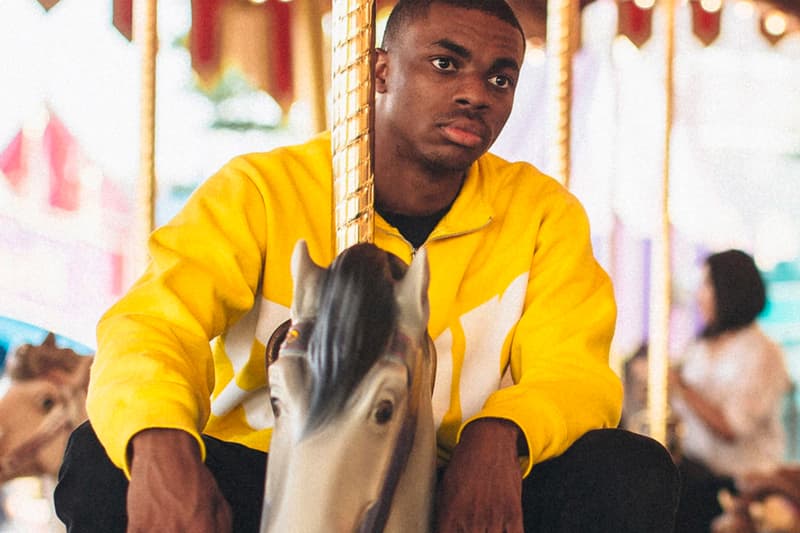 Vince Staples isn't afraid of speaking his mind — after returning with his jolting EP FM! last November, the artist went on to create a GoFundMe page promising to "shut the f*ck up forever" if he managed to get the $2 million USD goal. He later released his track "Get The F*ck Off My Dick" to much applause, staying true to his image as a sagacious industry trend-setter. Now, the rapper has returned with a tantalizing new interview with GQ while he embarks on his latest tour.
Sharing a range of in-your-face opinions on various subjects from fashion to food, to his fan base and more, Staples isn't afraid to dig deep in an honest and straightforward manner. When asking whether he was "sad about Raf Simons leaving Calvin Klein," he responded bluntly:
"I don't care about him…I'm not a big fan of that guy. They're not what they create. They can create whatever but I can think they're dickheads."
It wasn't the only thing the star shared his disgust for — Staples also isn't a fan of pizza:
"I hate pizza…Pizza's disgusting… I had a deep dish pizza but I'll never eat that sh*t again. I don't want to kill myself, I'm cool. If you have to go to sleep after you eat something, you shouldn't be eating it."
Speaking on his fans:
"My fanbase is really kids, weird people. Not in a negative sense but unique people…they're always talking about how they're going through something and, [he pitches his voice up an octave] 'I have anger issues and blah blah.' That's the majority of people who come to my shows…We get a lot of different kinds of kids on the road, they'll be head to toe in their favorite musician's merch talking about their depression or some sh*t. Those are my fans."
He continued on regarding his rap career, sharing details surrounding the fact that he simply doesn't want to be doing this for the rest of his life:
"I'm for sure not going to be doing this sh*t forever. Why would I? It's a scam… You can only get so far [with hip-hop]. JAY-Z and Puffy make their money from business ventures more than they did from music. So why would I do this forever? I'm sure people have dreams and passions but that's not really my whole life. I'm not like [does whiney voice] 'Oh, I want to be a musician so I can spread my…' That's not my thing. That might be a thing for certain people but not me."
Vince then took to talking about the recent Jussie Smollett incident:
"Ah, man, free the Juice Man. He's just running a little scam. Sh*t, the fact he feels like he has to do that says more about this world and less about him. Because nobody wants to do that. Hopefully he don't get time because police are smoking people, falsifying police reports, and they get to go home so let my boy go home."
What do you think of Vince Staples thoughts?
For more music news, J. Cole addressed the rap industry's woes in his latest "Middle Child" video.