Elon Musk Launches $35,000 USD Entry-Level Tesla Model 3
Shifting all of its sales online.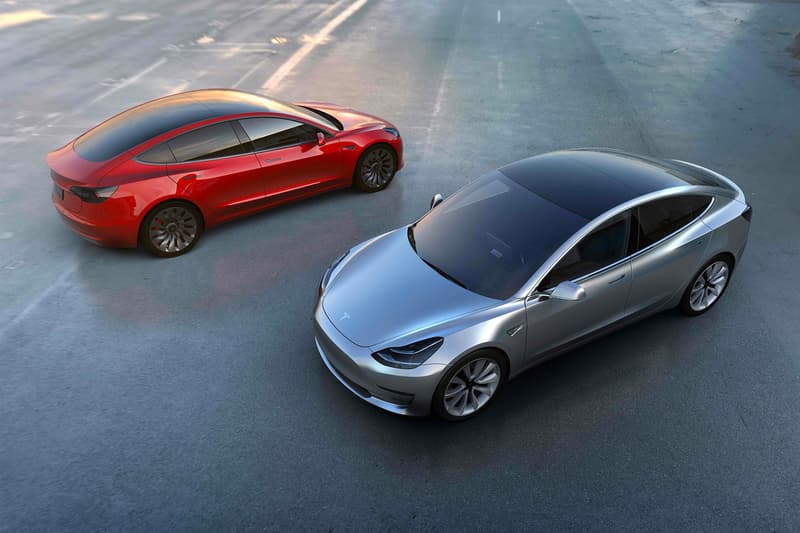 After suspending its online sales, Elon Musk made good on his promise of "Tesla news" by launching the entry-level version of the Tesla Model 3.
Priced at just $35,000 USD, the base version of the EV model has been long-awaited and will serve as the latest move to push Tesla beyond its current innovations. The entry-level version will go from 0-60 in 5.6 seconds and feature a top speed of 130 mph and a range of 220 miles. Additionally, the price of the car does not factor in the tax incentives and gas savings that further lower the entry-level's cost down the line.
Musk went on to announce that all future Tesla sales will be moved online with plans to cut its showroom staff. The Tesla CEO also expects the company to not turn a profit in the first quarter of the year, banking on an anticipated demand of 500,000 Model 3s to push profitability in Q2.
Head over to tesla.com to learn more about the $35,000 USD entry-level Tesla Model 3.
For more automotive news, Vilner beautifully restored this 1976 Datsun 280Z.
Exact Tesla Model 3 in my profile pic costs $35k before incentives & takes 1 minute to buy online at https://t.co/46TXqRrsdr

— Elon Musk (@elonmusk) March 1, 2019
Model 3s now available

Standard Range: 220mi, $35k
Standard Range Plus: 240mi, $37k
Mid Range: 264mi, $40k
Long Range: 325mi, $43k
Long Range AWD: 310mi, $47k
Performance AWD: 310mi, $58k, 0-60 mph in 3.2s!
https://t.co/RNnGdonjSr

(prices before incentives)

— Tesla (@Tesla) March 1, 2019