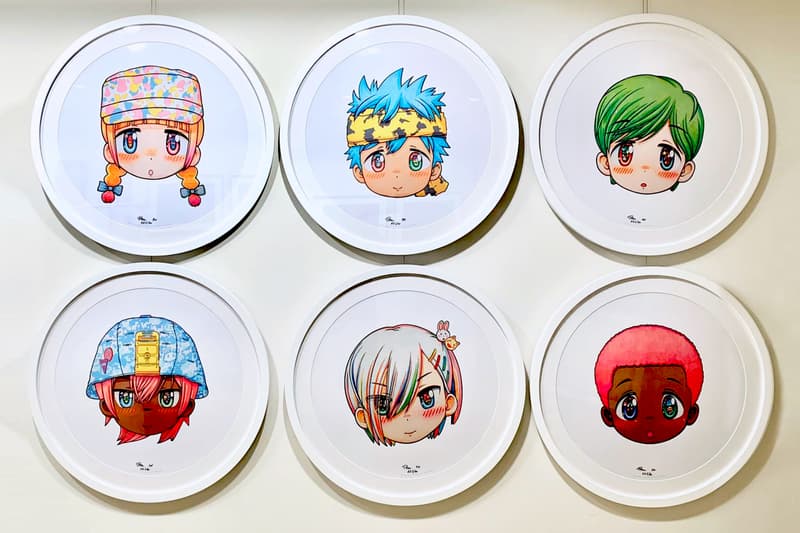 First Edition Prints from Mr. and Pharrell's "A Call To Action" Go up for Auction
With a starting bid of $9,050 USD.
---
Seen back in July, Pharrell Williams and Japanese artist Mr. teamed up for a momentous exhibition titled "A Call to Action" at the Guimet National Museum of Asian Arts in Paris. A set of first edition prints from the exhibition are now entering the market, to be auctioned off by Asia Art Archive (AAA) to the public.
Donated by Perrotin, the set features six round illustrations of faces with big round eyes, reflecting a complex web of emotions, like hopes, dreams and the innocent optimism of youth, a recurring theme in "A Call to Action." Each piece in the set has been signed by both by Mr. and Pharrell Williams and is the first edition of 60 sets. According to AAA, the starting bid for the artwork will be set at $9,050 USD, supporting the independent non-profit that collects archival materials on contemporary art in Asia for research and education.
Catch look at first edition prints from Mr. and Pharrell's "A Call To Action" exhibition available now on the Asia Art Archive auction.
Elsewhere, rare KAWS artworks are leading Artcurial's "Outsider(s)" auction.