The Pack A.D. – Crazy (Video)
the-pack-ad-crazy-video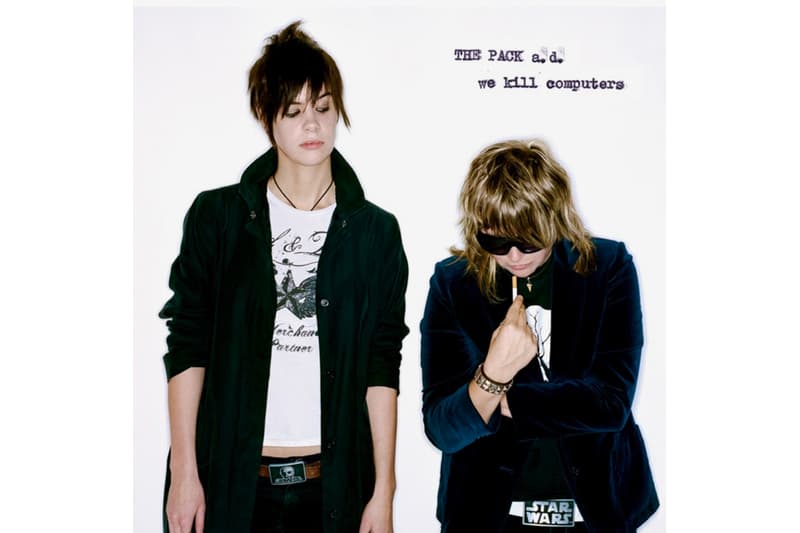 Directed and Edited by Jimi Cuell, "Crazy" is the second video from The Pack A.D.'s critically acclaimed 3rd album, We Kill Computers.
"Becky and I had talked about making a video where we were all blinged out like the rappers you see in phat leisure suits and tank tops. Then we thought it would be great to have it poolside with us being served drinks and such. Then we thought, clearly we would need to be served by scantily clad men who would shake their booty and be all sexy…and then…this video happened." – Maya Miller
You can also view their latest tour dates after jump!

The Pack A.D. 2010 Tour Dates:
09/09 – Calgary, AB @ Broken City
09/11 – Saskatoon, SK @ Amigo's
09/13 – Regina, SK @ O'Hanlon's
09/14 – Winnipeg, MB @ Lo Pub
09/15 – Thunder Bay, ON @ The Apollo
09/16 – Sault Ste. Marie, ON @ Lop Lops
09/20 – Montreal QC @ Le Divan Orange
09/22 – London ON @ London Music Club
09/23 – Windsor, ON @ Phog Lounge
09/24 – Hamilton, ON @ Casbah
09/25 – Toronto, ON @ The Garrison
09/28 – Kingston, ON @ The Mansion
09/26 – Wakefield, QC @ The Blacksheep Inn (The Pack a.d. only)
10/02 – Chattanooga, TN @ Discoteca
10/05 – Athens, GA @ Caledonia Lounge
10/07 – Wilmington, NC @ Soapbox
10/08 – Savannah, GA @ The Jinx
10/09 – St. Pete's, FL @ Ninebullets.net Party/Cafe Bohemia
10/10 – Orlando, FL @ Will's Pub
10/12 – Charleston, SC @ Tin Roof
10/13 – Charlotte, NC @ Snug Harbor
10/14 – Richmond, VA @ Plaza Bowl
10/15 – Washington, DC @ Velvet Lounge
10/16 – Baltimore, MD @ Metro Gallery
10/17 – Allston, MA @ O'Brien's
10/19 – Rochester, NY @ Bug Jar
10/22 – Halifax, NS @ Halifax Pop Explosion/Seahorse
11/05 – Nanaimo, BC @ The Cambie
11/06 – Victoria, BC @ Sugar
Source: Consequence of Sound