Mind of a Genius: When Ingenuity Falls into the Right Hands
There are so many ways to look for music these days. If you're a newcomer to the game, finding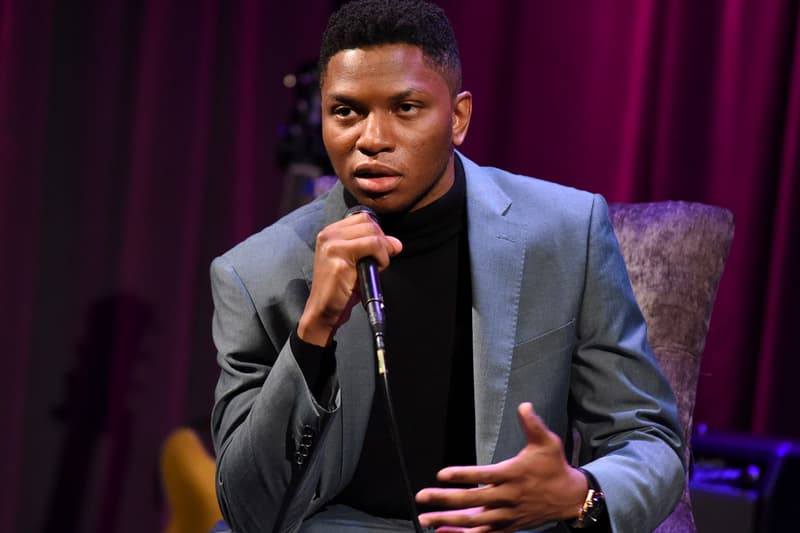 There are so many ways to look for music these days. If you're a newcomer to the game, finding something that's just right for you can definitely be a challenge. This is where Mind of a Genius can be of valuable assistance. They're an indie label but the unique quality about this forward-thinking company is that none of their artists sound remotely similar to each other. Instead, MOAG is home to four very talented artists/crews who are essentially the cream of the crop of their respective lanes. You have ZHU, the mysterious electronic music artist who dropped one of the biggest, most recognizable yet artistically sophisticated dance tracks of the last few years. Then you have Gallant, who has been killing the indie music game with his unique, highly-emulated style of falsetto R&B and futuristic production. Crooning duo THEY. have also been dominating the streaming platforms with their own strain of R&B and their European signee, Klangstof, produces some of the best electronic-shoegaze-indie rock right now. These artists aren't just original, their styles also cover every corner of music today, so that most listeners would probably connect with at least one of them on a sonic level.
When a label is helmed by business executives who aren't actually into music, it's often that the artform and its intricacies will be the last thing that's cared about. Mind of a Genius is an example of talent and artistic ingenuity falling into the right hands. It's got such a unique blend of talent and unconventional way of running things partly because their President/Founder and Vice President, David Dann and Azad Naficy, are musicians themselves. Dann was a DJ and producer for nine years before he decided to make the career change — his passion for other genres and artists conflicted with his electronic aesthetic. Naficy, who serves as an A&R figure, is still deep in the music game to this day — on top of his corporate role, he's been releasing some stellar tracks under Azad Right. The two met in 2009 when Dann wanted to sign Naficy to Thrive Records, where he worked as head of dance A&R at the time. They crossed paths in 2014 when Dann came across music the Naficy and then-unsigned Gallant were working on together. Due to their particular backgrounds, Dann and Naficy have a firm understanding of the artist, consumer and corporate mentality, and maneuver their business model accordingly that so nothing is watered down. Check out a brief profile on David, Azad and the Mind of a Genius artists below.
THE ARTISTS
ZHU
Who: Steven Zhu
Zhu's"Faded" brought the collective a GRAMMY nomination for Best Dance Recording and was even featured on our Top 10 songs of 2014 list. ZHU is essentially a household name for music lovers. However, not much is known about the artist outside of his music — he's purposely remained anonymous until mid-2014 because he wants to focus attention on his music rather than himself. Steven Zhu doesn't only produce, he sings on his tracks too. The USC grad has been signed to Mind of a Genius since his 2014 debut, which featured an Outkast mashup,"Moves Like Ms Jackson." In 2015, ZHU released a collaborative EP titled Genesis Series, which features Skrillex, THEY., Bone Thugs-N-Harmony, AlunaGeorge, A-Trak, Gallant and more. His debut album, Generationwhy, will be dropping on July 29 via MOAG and Columbia records.
GALLANT
Who: Christopher Gallant
Christopher Gallant was born in 1992 in Columbia, Maryland. He moved to Los Angeles to pursue music in the fall of 2013. Soon after self-releasing his debut EP, Zebra, in early 2014, he was discovered by David Dann. For the rest of the year, Gallant worked on tracks like "Weight In Gold" and "Talking To Myself," which brought him recognition by online platforms. His popularity further increased when producers like Ta-ku, Louis Futon, Brasstracks and more remixed his hits. This year, he dropped his universally-acclaimed debut album Ology and made music with big names like Jhene Aiko, James Fauntleroy and more. In May, he performed his single "Weight In Gold" during his national television debut on The Tonight Show Starring Jimmy Fallon, which earned him standing ovation from the audience.
THEY.
Who: Drew and Dante
THEY. is comprised of Drew and Dante. Dante grew up in Denver but moved to LA to pursue a career in production, making pop songs and TV jingles. Despite some initial success, he felt he was missing out on opportunities. Soon after, he met Drew through a friend and they turned his original song ideas into a project. Through ZHU, who Dante was friends with, he met David Dann and played him some of his music — Dann signed them a week later. Late last year, the duo released a three-song project, titled Nu Religion (four months after they were signed). They also embarked with Bryson Tiller on the R&B star's 'T R A P S O U L' tour. The EP is the first installment of a three-part series, which is said to be arriving soon.
KLANGSTOF
Who: Koen van de Wardt
Growing up in Norway, one of Europe's least-densely populated countries, made it difficult for Koen to establish a solid network among fellow musicians at first. He had to learn how to play instruments and record everything by himself. Due to a limited budget and no friends to start a band with, it took him over two years to make his first song, which he uploaded on a Norwegian website for unsigned bands. It was soon picked up by local radio stations. He left the studio life to pursue his studies at Hedmark University College, but two years later, became the bass player for one of Holland's most well-known bands, Moss. Although he found success with the band, he wanted more and started his own project as Klangstof. Three months later, Koen signed a deal with MOAG. Dann and Naficy made the decision because his aesthetic reminded them of one of their favorite bands, Radiohead — which Koen was strongly inspired by.