Joe Budden Trolled by Drake Fans at His Home, Chases Them Down With Rocks
"This is not the internet….I will kill one of you."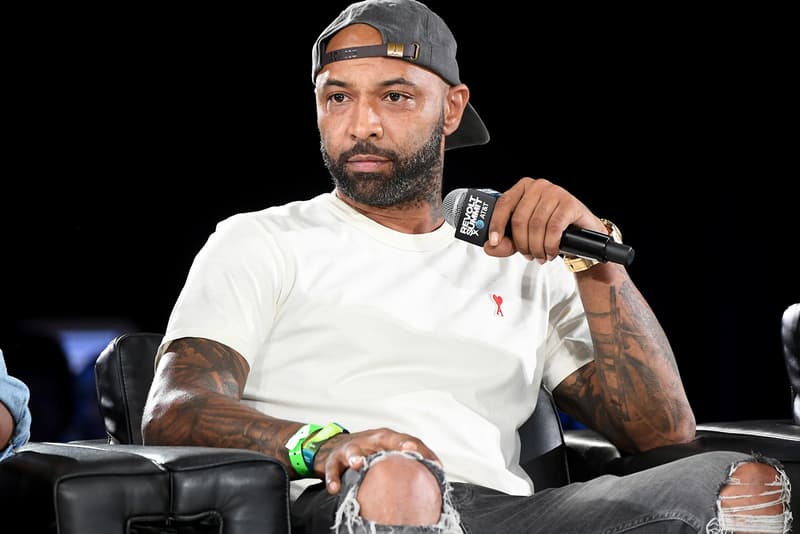 Today, the internet received a meme-ready photo-opp in the form of three videos of an encounter with Joe Budden and some Snapchat-wielding Drake fans. The clips show what appear to be two Drake fans, "running up on" the Jersey rapper as he was pulling out of his driveway. Joey didn't seem too happy about them invading his space and began moving towards them before they bounced with the quickness. "Yo, we're getting chased by Joe Budden," one of the kids yell in the clip, filming Budden chasing them down the street in his car. "Follow me on Twitter," a voice can be heard, directed people to follow his account. Budden is then seen running the fans down with rocks in hand. "This is not the internet," Buddens says, standing outside their car. "I will kill one of you." "I'm sorry, I understand," one of the fans says. "I'm sorry." This all coming on the heels of his fourth Drake diss track released over the weekend after the Toronto rapper dissed him in Austin.
??? a #OVO #Drake fan chases @JoeBudden pic.twitter.com/trtc5jHBfk

— saycheesetv.com (@SayCheese_TV) July 25, 2016
You guys better learn internet thug life won't transfer over to real life…. Get your face smacked off. pic.twitter.com/vEbzEnThx6

— scottiebeam (@ScottieBeam) July 24, 2016
@MoxyDre @JoeBudden @big_business_ my boy was being a pussy and apologized but we befuddled Joe man wants me dead pic.twitter.com/JielrpgJ75

— Reda (@RedaKidProdigy) July 24, 2016
Listen to all of Joe Budden's Drake disses here.