YG Shares First Single & Tracklist of 'Still Brazy'
Featuring Drake, Lil Wayne, Nipsey Hussle and more.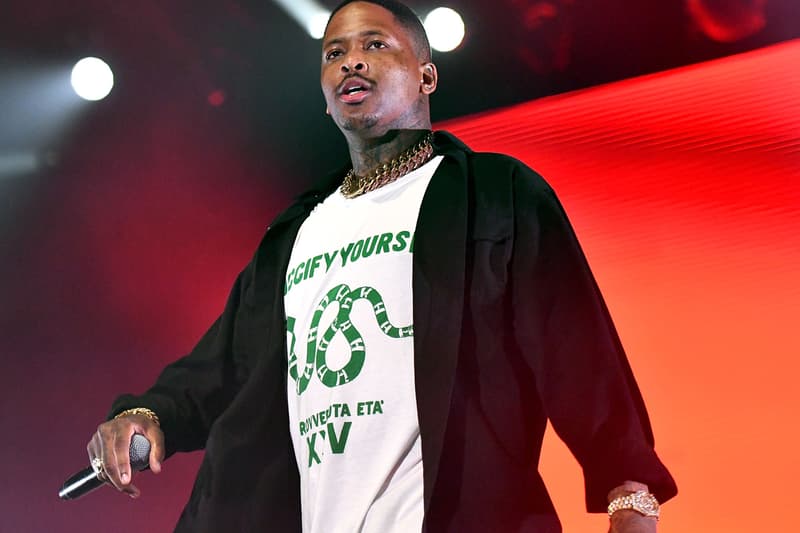 Earlier, YG announced that his highly-anticipated follow-up to his critically-acclaimed debut My Krazy Life was titled Still Brazy, and now, the Bompton rapper has shared the title single as well as the official tracklist. The album features guest contributors such as Lil Wayne, Drake, Joe Moses, Jay 305, Nipsey Hussle and more. Stream "Still Brazy" here and check out the full tracklist below.
YG – Still Brazy (Tracklist)

1. Pops Hot Intro
2. Don't Come to LA (Feat. Sad Boy, A.D. & Bricc Baby)
3. Who Shot Me?
4. Word Is Bond (Feat. Slim 400)
5. Twist My Fingaz
6. Good Times Interlude (Feat. Syke 800, Duce, Marley Blu & Burnt Out)
7. Gimmie Got Shot
8. I Got a Question (Feat. Lil' Wayne)
9. "Why You Always Hatin?" (Feat. Drake & Kamaiyah)
10. My Perception (Feat. Slim 400)
11. Bool, Balm & Bollective
12. She Wish She Was (Feat. Joe Moses & Jay 305)
13. YG Be Safe (Feat. The Homegirl)
14. Still Brazy
15. "FDT" (Feat. Nipsey Hussle)
16. Blacks & Browns (Feat. Sad Boy)
17. Police Get Away wit Murder