James Blake Talks Working With Frank Ocean, Kanye West & Beyoncé
"[Frank] is onto something, he really is."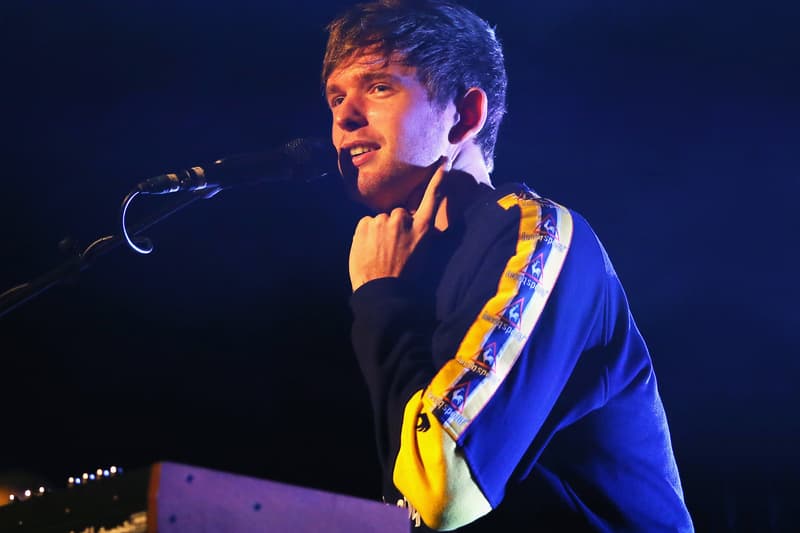 James Blake sat down with Pitchfork this evening to talk about the inspiration for his album The Colour in Anything, which he dropped earlier tonight. In the interview, Blake addressed Frank Ocean's co-writer credit on TCIA as well as assisting Frank for his own album. He also speaks on his work with Beyonce and Kanye West. Peep the highlights from the conversation below and check out the full interview here.
On Frank Ocean
When I was working on some of his music early on, there was this chord progression I didn't like in something that we were making, and I had an idea. A producer was in the room when I was coming up with it, and he was like, "Nah, I think the chords are fine." I was like, "No, no." Then he basically said, "This is Frank's music." And that's exactly what I hadn't learned by working on my own all these years; it's the first lesson in producing, to let go. Frank's vision was the only thing that mattered, at the end of the day. If the tables were turned, and Frank were to have a particular opinion about my music, I would take it into consideration, but it's about my gut feeling as well. But learning from that made me want to work with other people on my own projects. (Frank Ocean record going to be worth the wait, right?) Yes, from what I know. It may be subject to change. He is onto something, he really is.

On Kanye West
Something was supposed to happen; I don't really know how to describe how that didn't work out. I wanted Kanye to be on the song "Timeless," but the verse didn't materialize. I think a huge swath of things happened in his life, and I just stayed out of it. Eventually, the mood of the album changed, and in the end I don't think it would have fit. But I didn't say I was working with Kanye just so people would get interested—I really wanted him to be on it.

On Beyoncé
Beyoncé came to the studio, and I was sitting at the piano when I met her. She was just lovely. I came up with something to go with an idea she had; I just embellished her melody. I think the idea was to use some of her lyrics, but I didn't realize that—I misunderstood and did something entirely different from what she wanted. But it didn't matter, because she really liked it, and they ended up using [my version]. Blue Ivy was there, too, which was nice. She was singing along to the song, which was a huge compliment, because kids just don't have any pretense whatsoever.