KFC Hong Kong Imagines Hot & Spicy Fried Chicken as Fiery Explosions
Who knew fried chicken could be so explosive.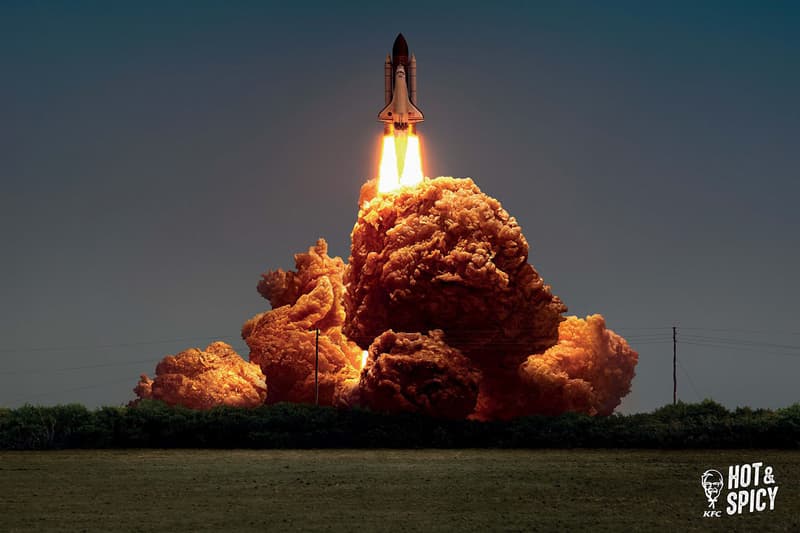 1 of 3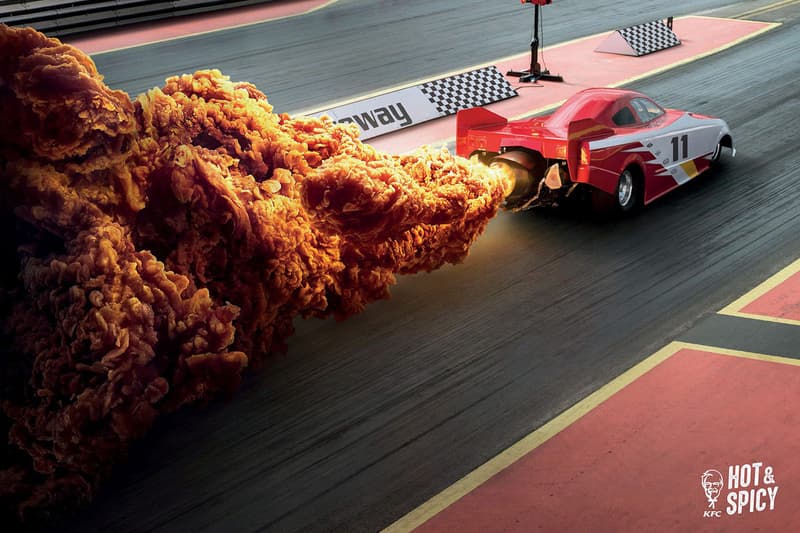 2 of 3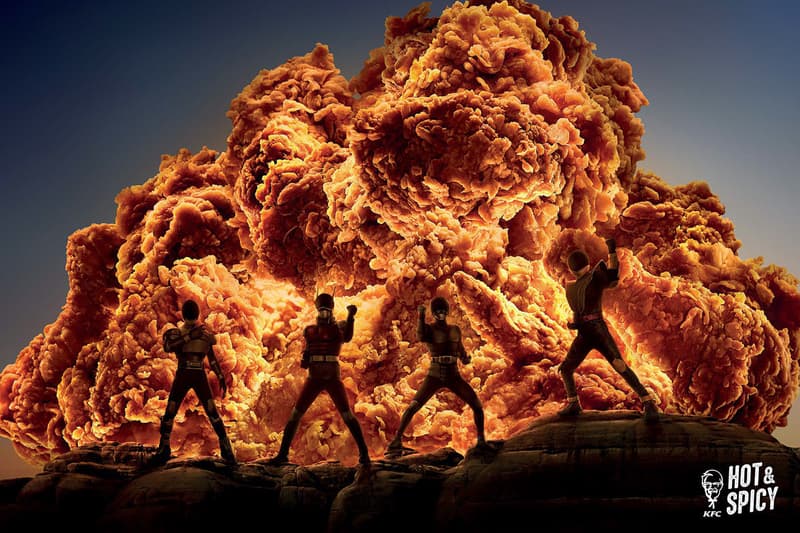 3 of 3
KFC is no stranger to creating outside-the-box marketing campaigns to sell its chicken including a $10,000 USD "Internet Escape Pod" for the holidays, bath bombs, launching a sandwich into space and a candle. For its latest project, KFC Hong Kong has teamed up with Ogilvy & Mather for an explosive PhotoShop campaign.
Promoting its Hot & Spicy fried chicken, the ad agency has given the chicken fiery properties as it's used to portray Space Shuttle launch fumes, the exhaust of a drag race car and the background explosion of an action film. Take a look above at the campaign and chime in below on your favorite. Back in February, KFC's in the UK had to shut down due to a chicken shortage.