'The Walking Dead' & 'Fear the Walking Dead' Crossover Will Air on the Big Screen
Morgan crosses over.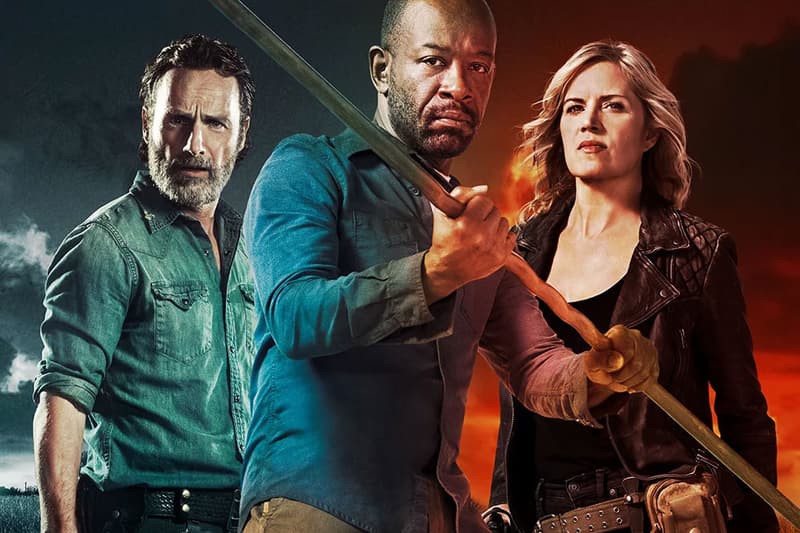 Fans of AMC's hit TV shows The Walking Dead and Fear the Walking Dead have something to look forward to come April. The original programming network announced today — in conjunction with Fathom Events — "Survival Sunday: The Walking Dead & Fear the Walking Dead," which will be a one-night event being held on April 15 where fans can watch the anticipated series crossover of The Walking Dead's Season 8 finale and Fear the Walking Dead's Season 4 premiere.
The screening will be held at over 750 theaters with exclusive bonus content being shown. The event will begin live at 8:30 p.m. EST. Tickets can be purchased now over at Fathom Events' website. For those who can't attend, the show will air during its normal scheduled time of 9 p.m. EST on April 15.
"Sunday, April 15 marks an epic and highly-anticipated moment for these series, as worlds collide when Morgan crosses over from The Walking Dead and into the new world of Fear," said Theresa Beyer, SVP of Brand Activation for AMC in a statement. "We are thrilled to be working with our terrific partners at Fathom to provide fans from across the country the opportunity to experience this crossover moment in such a special way and among other members of one of television's most passionate fan communities."
In recent entertainment news, fist pumping and GTL return for Jersey Shore: Family Vacation.