Opus Creates Pop-Up Inflatable Camper
Inflating in 90 seconds.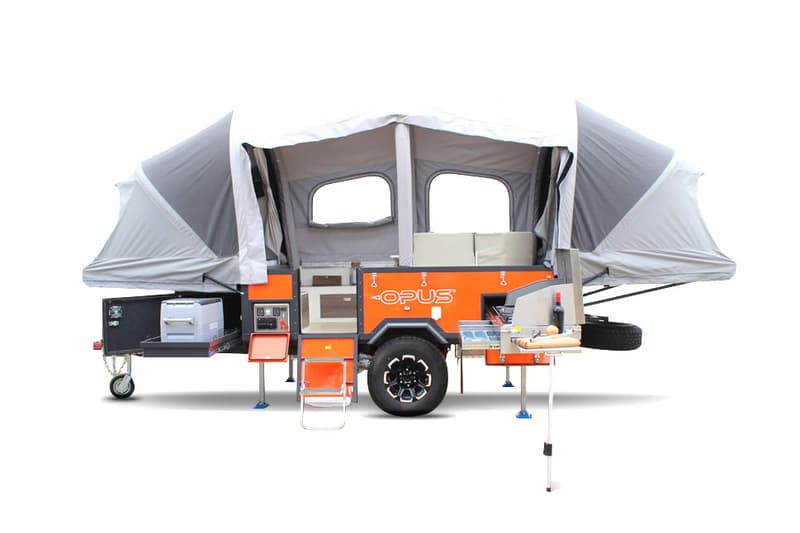 UK-based Opus has unveiled its latest product, the Opus Air inflatable camper that can go from flat pack to ready-to-use in just 90 seconds. The structure comes packed into an Opus trailer, which becomes part of the space. This format — along with the air-filled support sections — mean that the tent can support itself on poles and doesn't need any traditional pegs.
Other than the fixed body, the camper is customizable meaning that owners can choose from different packs including body color, storage systems and accessories such as cinema systems. The Opus Air is available from the company's web store now, with prices for the tent beginning at £15,595 GBP (approx. $21,700 USD).
In related news, check out these space-saving hanging power sockets.