Albums To Look Forward to in 2016
This year is going to be big.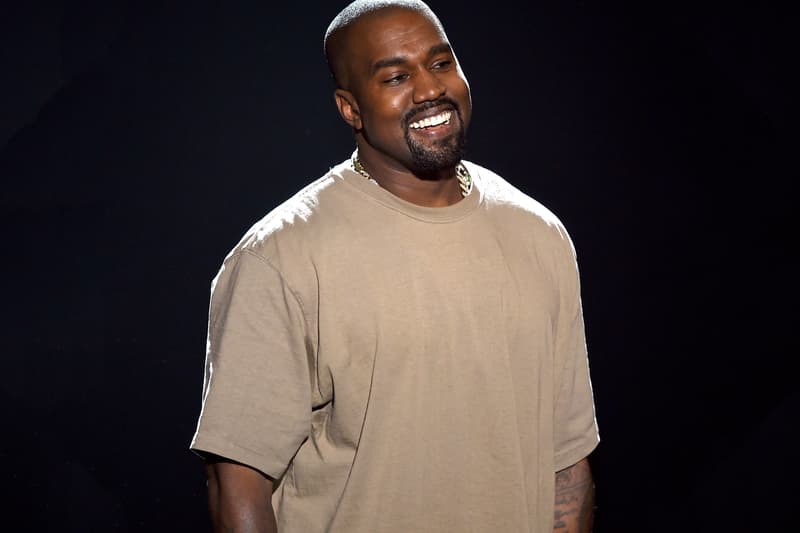 Many anticipated 2015 to be a huge year for music. Not that it wasn't — there were many prominent and phenomenal releases — but many of the albums that were expected to be released didn't end up dropping. Several of them, like Drake's Views from the 6ix, James Blake's Radio Silence or Kanye West's WAVES, got pushed for a 2016 release but a few of the others, like Frank Ocean's yet-to-be-titled follow-up to channel.ORANGE, still don't have a definite release date. While we hope for the best, check out our top albums of 2016 list and let us know which one you're looking forward to the most.
A$AP FERG – ALWAYS STRIVE AND PROSPER
With his new LP arriving "very, very soon," the Harlem native has upped the hype by announcing guest contributions from the likes of Missy Elliott, ScHoolboy Q, Rick Ross, and many more.
Release Date: Originally January, TBA
Baauer – Aa
Baauer became a worldwide phenomenon after the release of his ultra-viral hit "Harlem Shake"; can he make the same impact with his debut album Aa?
Release Date: March 18
Blood Orange – TBA
Dev Hynes made recent headlines with a series of well-received charity performances at the legendary Apollo in Harlem. Now, his focus fully on his next album release, due this spring.
Release Date: Spring
Chance the Rapper – TBA
In 2015, Chance followed up to his already classic Acid Rap mixtape by shining with two projects, one with the Based God himself, Lil B, and the other with Donnie Trumpet & the Social Experiment, Surf while also becoming the first-ever independent artist to perform on Saturday Night Live. With recent references to his "third mixtape," 2016 sure is gonna be another big one for the Chicago native.
Release Date: TBA
Donald Glover – TBA
2015 found the multi-faceted artist going back to his acting roots, which landed him a supporting role in the blockbuster movie The Martian. While Childish Gambino is no more, the rumor mill has it that Glover is likely to bless us with a new music release in the coming months.
Release Date: TBA
Drake – Views from the 6ix
So much has changed in Toronto's music landscape since Drake's 2013 album Nothing Was the Same – can Drizzy recapture the city's essence with Views?
Release Date: April
Frank Ocean – TBA
Although recent news on a potential collaborative project with Rich The Kid have caused some major confusion amongst fans, Frank Ocean'ssequel to channel.ORANGE is still expected to drop within the next few months. Fingers stay crossed.
Release Date: TBA
Future – TBA
Thanks to his incomparable work ethic, one can only assume the number of releases the Atlanta native will deliver this year.
Release Date: TBA
Ghostface Killah & DOOM – Doomstarks
We all know MF DOOM has no concern for due dates, but we're almost positive that his highly-anticipated collaboration album with Ghostface Killah will arrive this year.
Release Date: February
Gorillaz – TBA
Last year, frontman Damon Albarn was known more for his critique of other notable artists more so than his music; let's hope that it will change this year with the release of their yet-to-be-titled album.
Release Date: TBA
Isaiah Rashad – TBA
TDE's vastly underrated Tennessee representative is currently busy crafting the full-lenghth follow-up to his powerful EP Cilvia Demo.
Release Date: TBA
J. Cole – TBA
A pending summer tour with Drake or not, J. Cole sure will find the time to bless his following with another stellar full-length effort.
Release Date: TBA
James Blake – Radio Silence
James Blake's sophomore release Overgrown topped our list as the best album of 2013 – will he do the same with Radio Silence this year?
Release Date: TBA
Kanye West – WAVES
Formerly known as SWISH via So Help Me God, Kanye West proclaims that his forthcoming gospel tape will not only be one of the greatest albums ever, but the album of the life.
Release Date: February 11
Kelela – TBA
The Washington D.C. songstress shared a stellar debut with Cut 4 Me last year, establishing herself as one of the most promising new artists.
Release Date: TBA
Lorde – TBA
The New Zealand singer followed up to her 2013 debut Pure Heroine with her curation of the soundtrack for the final installment of The Hunger Games and a celebrated appearance on Disclosure's Caracal lead single "Magnets." According to her Twitter, she was "feeling quietly excited about 2016" and confirming that an album name has been chosen. Stakes are high.
Release Date: TBA
Missy Elliott – TBA
During last year's Super Bowl, Katy Perry invited Missy Elliott to co-perform at the halftime show – since then, people have been as excited about her revamped career as ever.
Release Date: TBA
Post Malone – TBA
According to the Texas native, this album is about to "change the world," and there's more than just a few that seem to believe exactly that.
Release Date: March
Pusha T – King Push
If the impressive Darkest Before Dawn served only as a prelude, it's an indicator that King Push should be an album to look forward to.
Release Date: Spring
Skepta – Konnichiwa
Skepta has been a legend in the UK but after cosigns from Kanye West, Drake and A$AP Mob last year, the whole world is waiting on the release of his fourth album, Konnichiwa.
Release Date: TBA
The xx – TBA
We know the recording of the highly-anticipated follow-up to their sophomore album Coexist is "going well," so expect to hear first impressions very soon.
Release Date: TBA
Tinashe – Joyride
Tinashe's Aquarius propelled her into being one of the coveted R&B starlets; will Joyride push her to even greater heights?
Release Date: TBA
Young Thug – Hy!£UN35
After releasing Barter 6 last year, Young Thug declared that the project was just a mixtape and subsequently announced that Hy!£UN35 will be his true debut album.
Release Date: TBA
Radiohead – TBA
Radiohead have set up a new company, fueling rumours that a new album could be on the cards — especially since the band has a history of setting up a company in the months before an album is released.
Release Date: TBA
Wiz Khalifa – Khalifa
On the heels of his much-publicized Twitter clash with Kanye West, Wiz is looking confidently towards the release of his sixth solo effort.
Release Date: February 5
Rae Sremmurd – TBA
Swae Lee and Slim Jimmy's debut album SremmLife was riding strong with a set of powerful singles. Expect the ear-drumming duo to employ a similar formula for their yet-to-be-titled sophomore release.
Release Date: TBA
YG – Still Krazy
While expectations for his next album are sky-high, the Compton native is keeping its development under close wraps but rumor has it that we will witness a more mature YG this time around.
Release Date: Spring
Vic Mensa – Traffic
After a strong 2015, the Roc Nation-signee is looking to make an even bigger impact this year. Expect his next album, Traffic, to help him achieving exactly that.
Release Date: TBA