T.I. Brings "No Mercy" To The Charts
T.I. Brings "No Mercy" To The Charts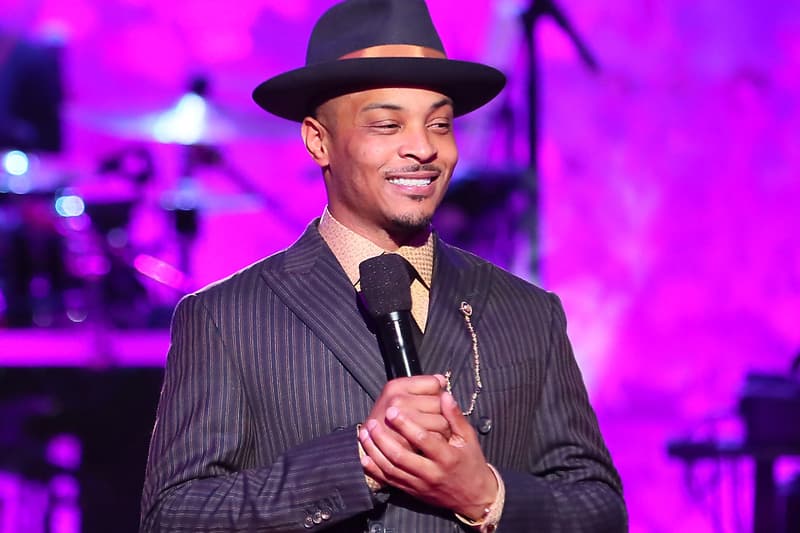 With all the legal problems he had to endure recently, good news arrived for T.I. today as his seventh album No Mercy debuted at number 4 on Billboard with 160,000 copies sold. The incarcerated rapper took some time to thank his followers for their support on his blog.
What up world? First off I'd like to thank everybody again for going out and supporting the "Hustle" yet again with "No Mercy" last week. I can't say enough on how much I appreciate the support and all the positive feedback. I read so many tweets, letters, reviews and comments that spoke volumes to how much love was still out there and how much respect still exists for my art and my passion. I put so much of myself into what I do. I even read over the negative comments cuz' that's the kind of energy I feed off of to adjust, evolve and improve my craft until it manifests into the closest thing to perfection on the next go-round. I love hearing your opinions on what songs you like most for the next singles. We are taking all of them into consideration as we decide right now on which direction to head in. I know this seems like an unfortunate set of circumstances to endure for a career with so much potential but remember adversity builds character and character takes you places money can't. I know what's in store for me in the future so I ain't trippin' and neither should you. For now all my love and best wishes to you and yours for the holidays. Y'all hold it down out there and I'll do the same in here. And continue to spread the word about "No Mercy" & Team T.I..

Take it light and Be Eazy,

Love – King.
In related news, the top spot of the Billboard 200 charts is still being held by Susan Boyle and her sophomore release The Gift. Nicki Minaj's Pink Friday is keeping its momentum strong in its third week on the chart, climbing two spots to No. 6 with another 82,000 units thus earning Gold plaque with more than 500,000 units moved. Kanye West moved an additional 66,500 units of My Beautiful Dark Twisted Fantasy, equaling his total to 672,000 copies overall. Rihanna's latest offering, Loud makes the move up to No. 9 with an additional 71,000.