Cardi B Addresses Offset Split, "I'm Not Doing This for Publicity"
During a recent Instagram Live session.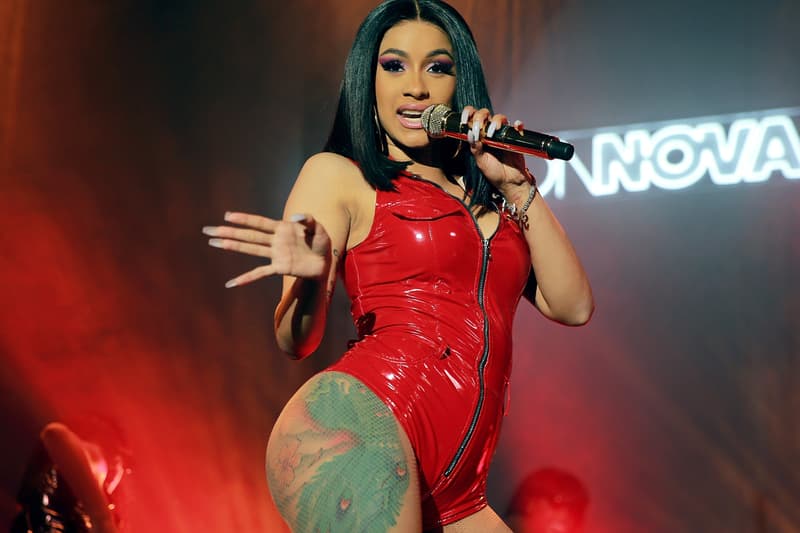 Just last week, Cardi B shocked most of the music world when she announced her split from husband and Migos member, Offset. Taking to her personal Instagram account to share the news with fans, many have since been harping the artist, stating Cardi is only splitting from Offset for publicity.
Of course not one to remain silent, the outspoken rapper has responded to the claims via an Instagram Live session, "I just really hate how people say we trying to do this for publicity. Think we want to put our life out there for what — what we gain from publicity? Nothing." Though Cardi didn't show her face during the recording, having aimed it to the ceiling instead, she continued:
"I've been seeing a lot of people say that my relationship was fake. Bitch, there's certain things called love. People do fall in love. Like my relationship was never fake. I met this n*gga, he was on my ass, I gave him a chance and we fell in love with each other. But we never did anything for publicity, bitch. You think I got f*cking pregnant, could have ruined my career for f*cking publicity?"
To top things off, during her performance at Chicago's B96 Jingle Bash concert on Saturday night, Cardi B switched out the lyrics to her collaborative Migso track, "MotorSport." Replacing the original lyrics, Cardi rapped, "I get up set off / I turn Offset on / I told him the other day / Yeah, we gon' get a divorce."
Following the performance, Offset tweeted that he misses Cardi. The pair married back in September of 2017 and have a daughter named Kulture together. Recently Offset tweeted that he misses Cardi. Take a look at the posts below.
In more music-related news, Kendrick Lamar leads list of nominees for 2019 GRAMMY Awards.
FUCK YALL I MISS CARDI

— OFFSET (@OffsetYRN) December 9, 2018
I told him the other day yeah we should get Divorced ?❤️

Cardi Message To OffCheat #Offset #cardi pic.twitter.com/C0DH6IuW49

— BardiXNavy (@CartixC) December 9, 2018