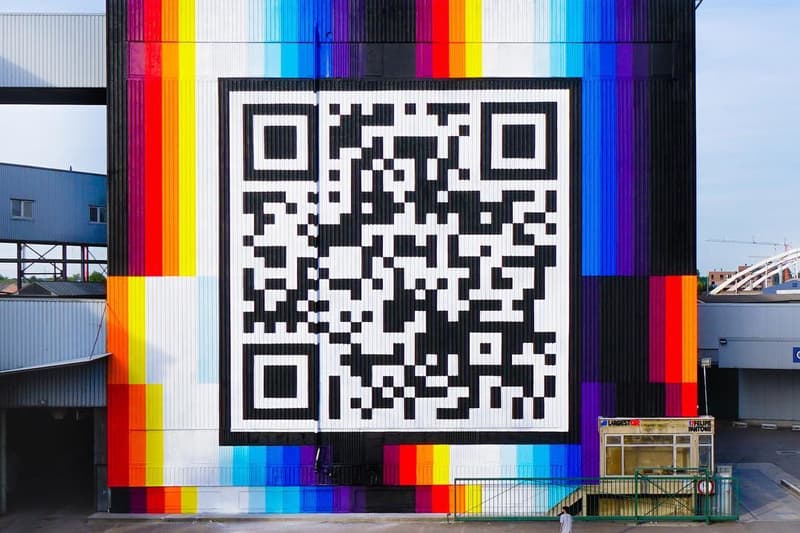 Felipe Pantone Just Painted the Largest QR Code Mural in the World
A colorful feat.
---
Felipe Pantone recently touched down in Hasselt, Belgium to create what may be the largest QR code in the world. The Spanish conceptual artist's latest endeavor features his signature bursts of color with the mysterious code slapped right in the middle. Pantone used a total of 403 Montana spray cans to produce the striking piece, which is approximately 30 meters long and 25 meters high. Conclusively, it was made in collaboration with Belgium-based organization Street Art Festival alongside Motif Hasselt in an attempt to break a Guinness World Record.
Take a look at the mural above and stay tuned for more details — especially what the QR code will link to.