We Speak to Aries Co-Founder Sofia Prantera About 'Click to Buy' Book Collab With David Sims
"Digital images come and go, but in a book the same images become more valuable."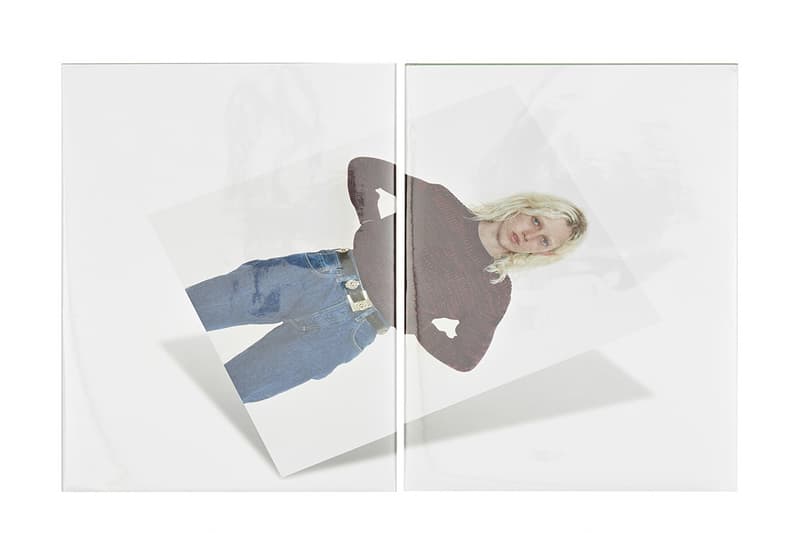 1 of 12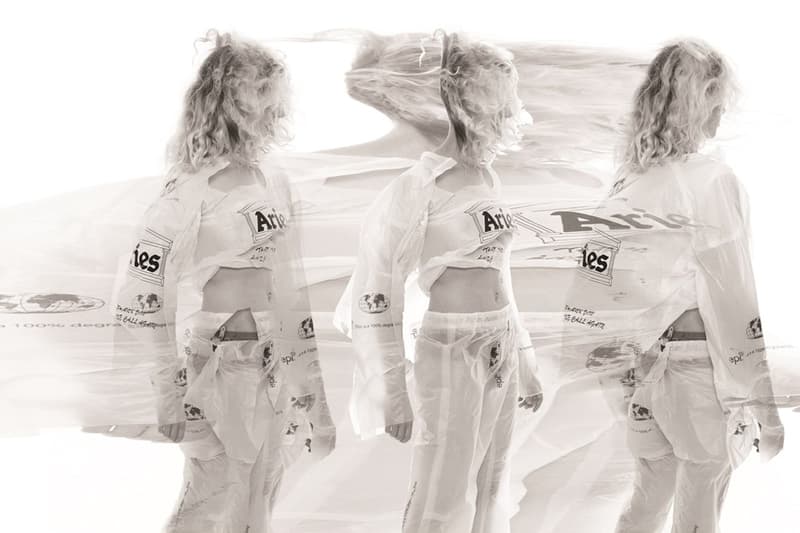 2 of 12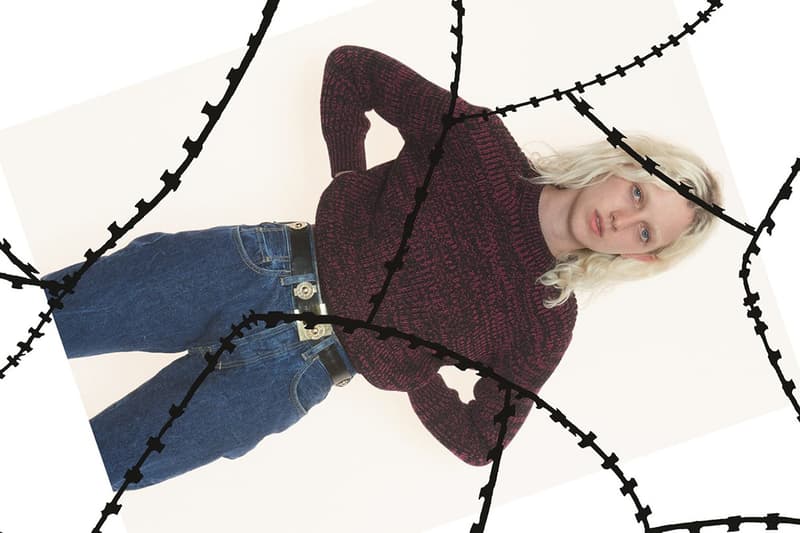 3 of 12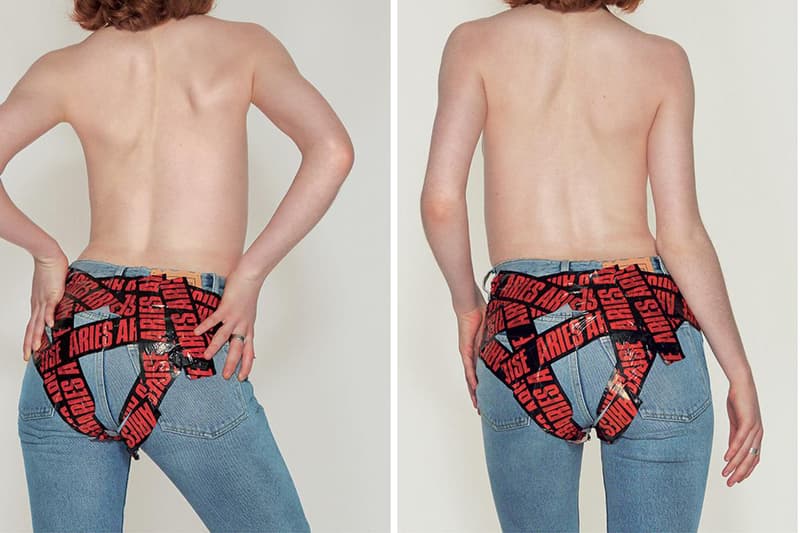 4 of 12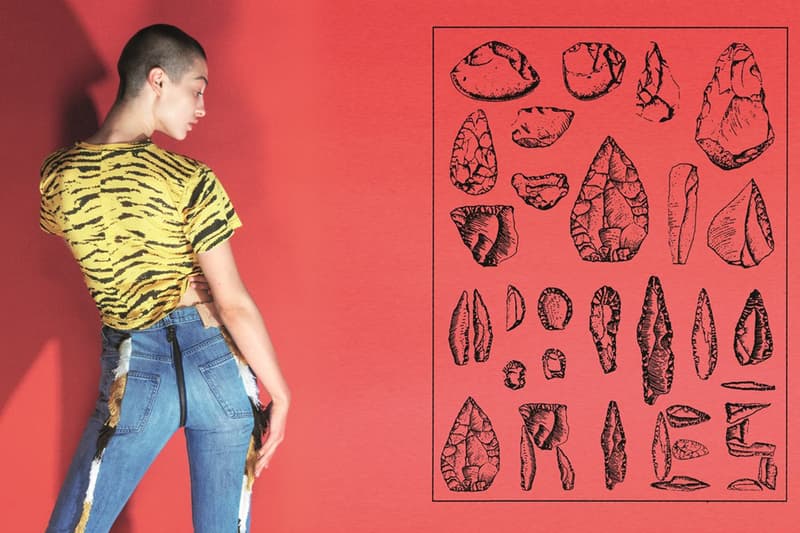 5 of 12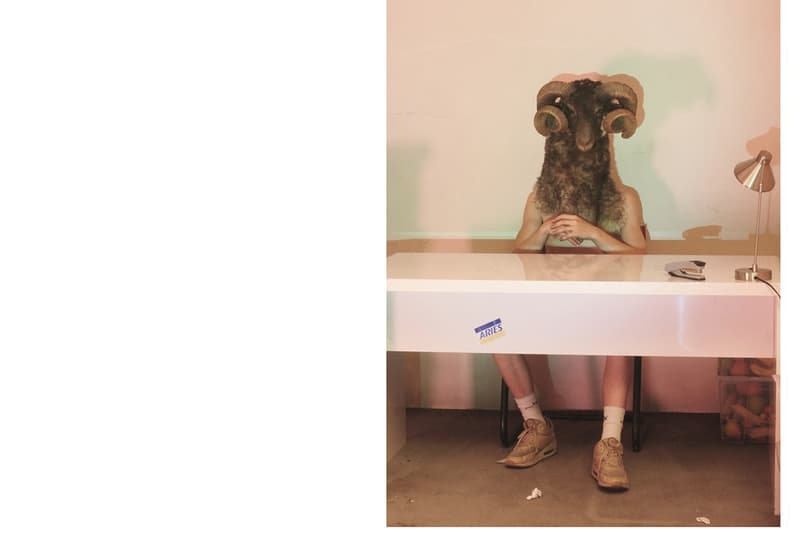 6 of 12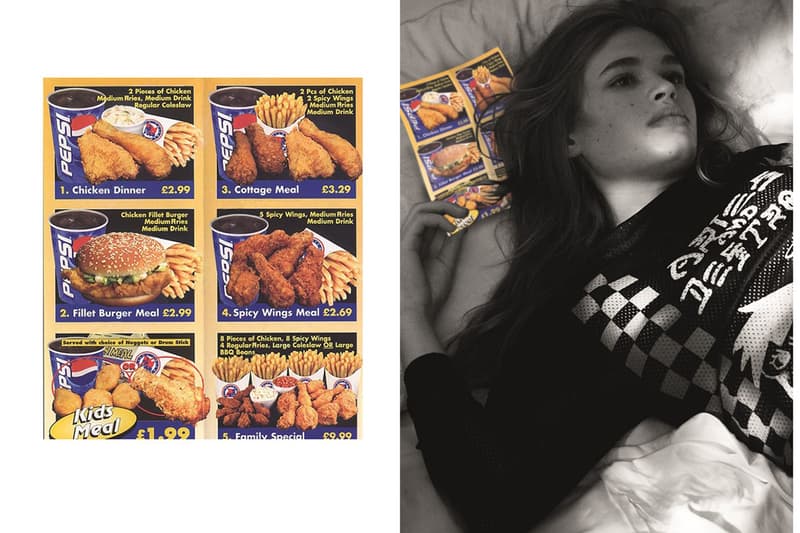 7 of 12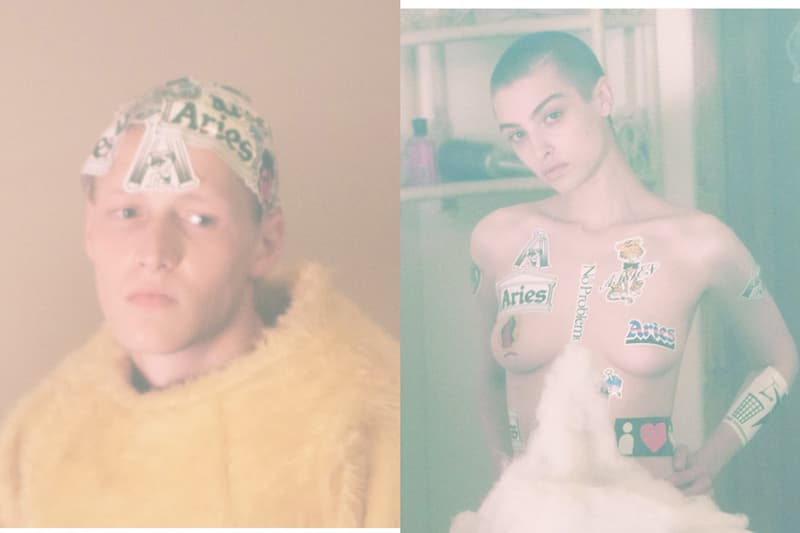 8 of 12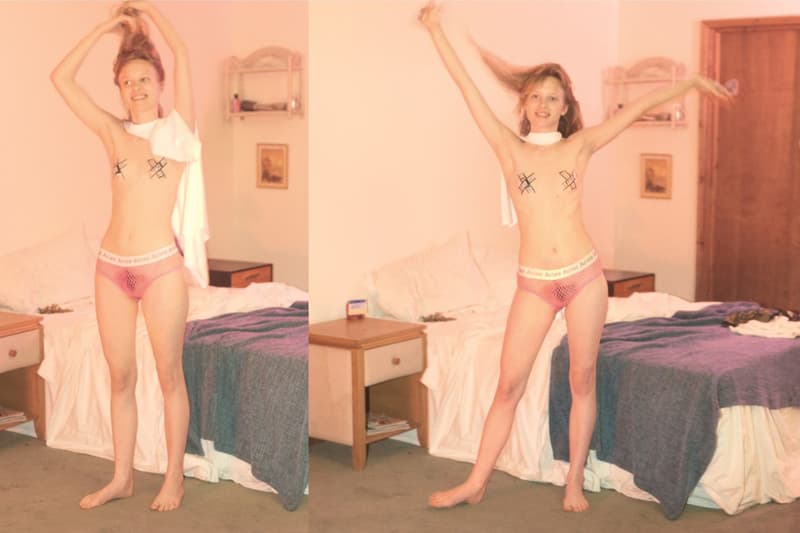 9 of 12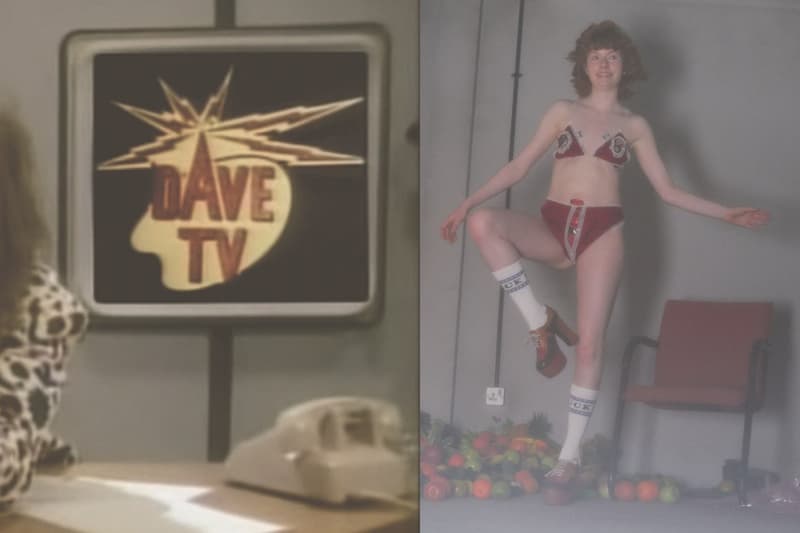 10 of 12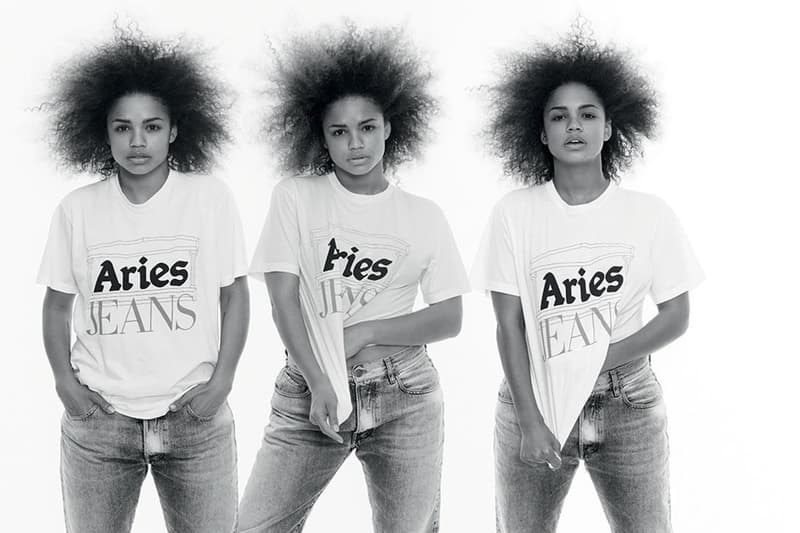 11 of 12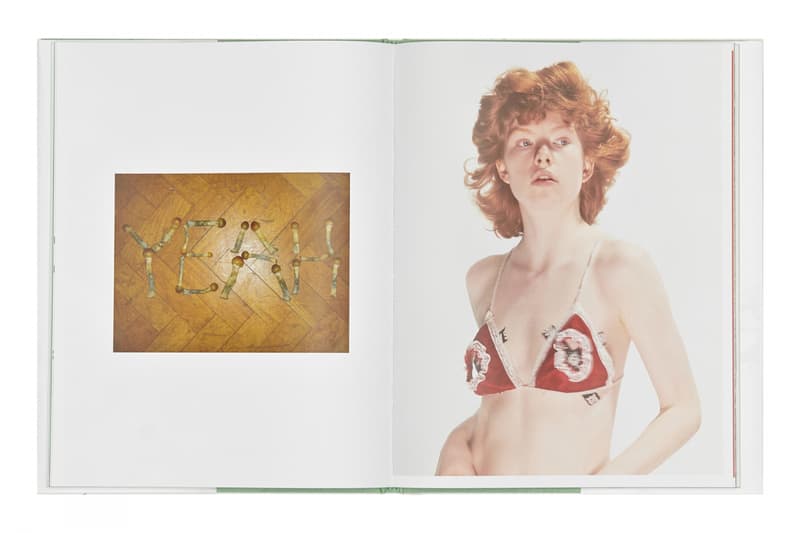 12 of 12
Aries, the label founded by Sofia Prantera and Palace Tri-ferg logo creator Fergus Purcell, has just launched a new book, called Click to Buy. The book was created in collaboration with photographer David Sims and is a look into the brand's unique way of working and the widely varied way the brand collects its influences. We spoke to co-founder Sofia Prantera to find out about the reasoning behind the book's title, why she and Purcell decided to make a book now and the act of treating images with longevity in mind to counter the Instagramification of society.
Why did you call the book Click to Buy?
It was David's suggestion. It refers to the current obsession with translating people's engagement on social media into direct revenue.
Why have you decided to make a book now?
I love and collect art and fashion books. Books are a constant inspiration and still a beautiful tool of communication. Digital images come and go, but in a book the same images become more valuable. We consume images quickly and in very small low-res formats and this makes them very throwaway. David's images are layered and have that quality that the more you look at them the more you discover new things in them. They are not incidental, they are meticulously planned and therefore deserve to be beautifully printed to be enjoyed properly.
Is it difficult to have people understand your vast set of influences?
I think it might be and sometimes i fear it goes against us achieving a larger commercial success. Yet I am easily bored, I hate banality and enjoy being obscure.
Why did you choose the cut and paste collage format?
Ferg art directed the book and the rough cut and paste is in his style. I liked the idea of the contrast between David's work which is extremely beautiful and poetic with Ferg's aesthetic which is raw and can be almost ugly at times. I felt it perfectly summarised this dichotomy which is forever present in my work. Balance is central to my idea of beauty, which consists in achieving this equilibrium of contrasting tendencies: Vintage and new, low and high, sporty and elegant, posh and chavvy. I like to subvert what people perceive as being tasteful.
Why did you decide to work with David Sims for this project?
I have always been a huge fan of David's work, i consider him one of the most influential photographers working in fashion now. The project was the result of the collaboration and not vice-versa.
Are there any plans to create more zines/books in the future?
YES.
'Click to Buy' is available to purchase from Slam Jam.