Full List of Producer Credits on Drake's 'More Life'
Aside from Noah "40" Shebib, Boi-1da and Kanye, see who else made the cut.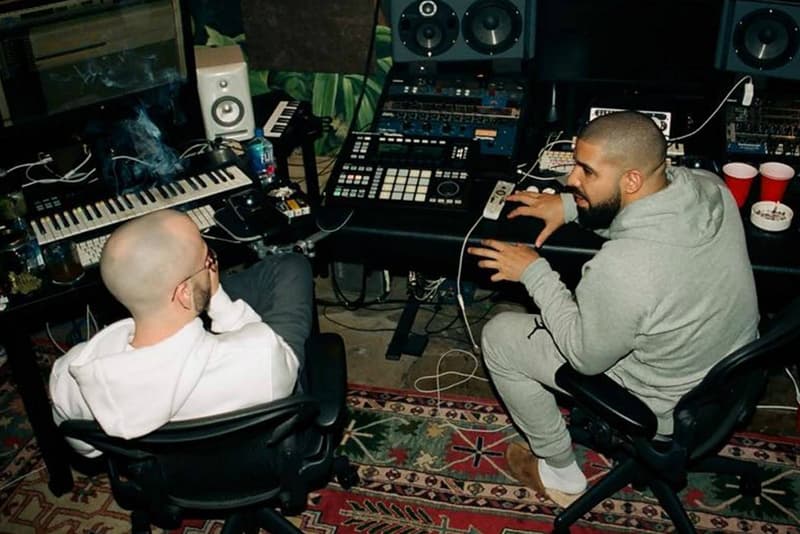 With buzz still thick in the air following the release of Drake's much-awaited More Life project, we decided to take a closer look into who contributed behind the scenes production-wise. With long time collaborators Noah "40" Shebib, Boi-1da and Kanye each showing up, Drizzy spread the love around and also hit the booth with some newer up-and-coming talent. For a closer look, check out the producer credits below to each track.
If you haven't already, check out Drake's More Life project and stream it here.
1. "Free Smoke"
Produced by Allen Ritter and Boi-1Da
2. "No Long Talk" feat. Giggs
Produced by Murda Beatz and Cubeatz
3. "Passionfruit"
Produced by Nana Rogues
4. "Jorja Interlude" feat. Jorja Smith
Produced by Noah "40" Shebib
5. "Get It Together" feat. Black Coffee and Jorja Smith
Produced by Nineteen85, 40, and Stwo
6. "Madiba Riddim"
Produced by Frank Dukes and Nineteen85
7. "Blem"
Produced by T-Minus
8. "4422" feat. Sampha
Produced by FrancisGotHeat
9. "Gyalchester"
Produced by iBeatz
10. "Skepta Interlude" feat. Skepta
Produced by Rogues
11. "Portland" feat. Quavo and Travis Scott
Produced by Murda Beatz and Cubeatz
12. "Sacrifices" feat. 2 Chainz and Young Thug
Produced by T-Minus and DeeJay
13. "Nothings Into Somethings"
Produced by Wallis Lane, G. Ry, and Nabeyin
14. "Teenage Fever"
Produced by Hagler
15. "KMT" feat. Giggs
Produced by Ness Beats and Chef Pasquale
16. "Lose You"
Produced by Stwo and 40.
17. "Can't Have Everything"
Produced by Jazzfeezy and Steve Samson
18. "Glow"
Produced by 40, Noah Goldstein, and Kanye West
19. "Since Way Back" feat. PARTYNEXTDOOR
Produced by 40, T0PFLR, G. Ry, PARTYNEXTDOOR, and M3rge
20. "Fake Love"
Produced by Vinylz
21. "Ice Melts" feat. Young Thug
Produced by Supah Mario
22. "Do Not Disturb"
Produced by 40, Boi 1da, and Allen Ritter