Drake Cancels 'Boy Meets World' Amsterdam Stop After Doors Open
For the third time.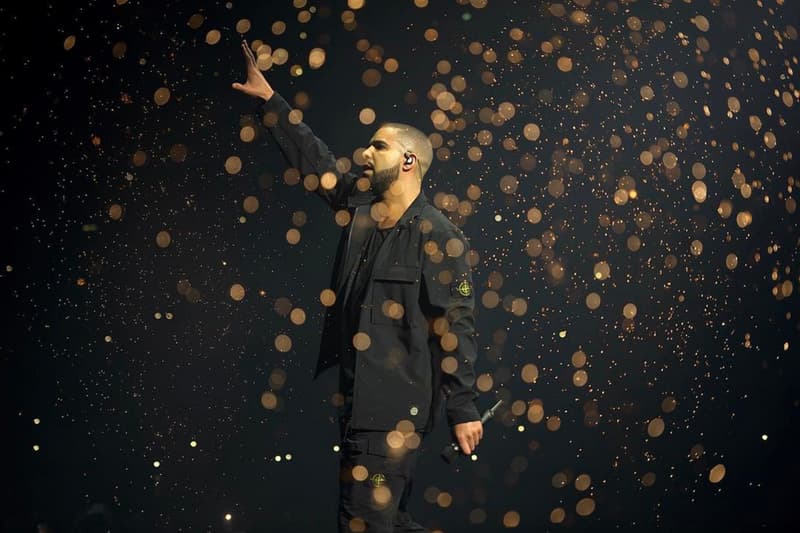 Canadian superstar Drake has cancelled his tour stop in the Netherlands at Ziggo Dome in Amsterdam tonight with over 17,000 fans in attendance. It's reported the rapper had to cancel due to illness, however fans waited approximately 75 minutes for Drake to take the stage until finally a team member told the crowd he was sick and wouldn't be performing.
This marks the third time Drake has cancelled his 'Boy Meets World' tour in Amsterdam, first by postponing the entire tour in January and then when he moved his first two Amsterdam shows later that same month. There were two Amsterdam concerts slated to occur on January 21 and 22 until those dates were pushed back due to "unforeseen production setbacks."
Back on January 28, Drake promised the crowd that More Life would be out by the time he made his return to the Netherlands, which he kept to. The announcement made at tonight's concert stated the tickets would be valid for the show on Wednesday, March 29.
Recently, Drake' More Life has got Twitter roasting UK rappers.
#PressPlay: #Drake cancelled his #Amsterdam show because he wasn't feeling well and his fans were not happy pic.twitter.com/eaqeeabMwh

— The Daily 411 (@TheRealDaily411) March 27, 2017
They said Drake smoked too much weed backstage and threw up so much he went to the hospital and cancelled his show via @arminshh pic.twitter.com/090SRImotM

— DJ Akademiks (@IamAkademiks) March 27, 2017
So Drake cancelled an Amsterdam show because he smoked weed before and had a bad trip?

— – (@peejhuncho) March 27, 2017
My brother flew to Amsterdam today to see drake, and drakes not turning up because he's ill ?????????

— Charley (@charleylou_x) March 27, 2017
I have a very annoyed friend who's currently at the Drake concert – an hour and a half b4 he's due on stage he cancels. Feel sorry for my m8

— KingRichard76 (@KingRichard76) March 27, 2017
Told Drake is sick but has nothing to do with weed lol

— Playoff Chopz (@Pchopz_) March 27, 2017