LiAngelo Ball Facing Two Weeks House Arrest for Shoplifting in China
UCLA flew back to L.A. on Saturday, leaving Ball behind.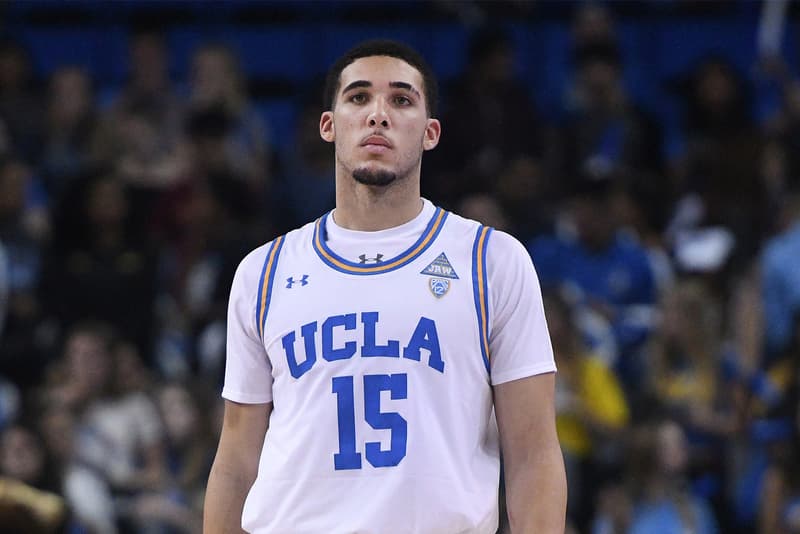 LiAngelo Ball, Jalen Hill and Cody Riley are likely to receive up to 20 days of house arrest as their punishment for shoplifting in China. The original offense took place at a Louis Vuitton store in Hangzhou, China, and ended with the players being arrested and released on bail, when the players returned to the Hyatt Regency Hotel. It is this venue where the trio will serve their house arrest and, once that's over, will not be allowed to visit the country again.
UCLA has said it is cooperating with local authorities and the team still played Georgia Tech in Shanghai, winning the game 63-60, despite all three players missing the game. The team then flew back to Los Angeles on Saturday night, leaving Ball, Hill and Riley behind.
Pac-12 commissioner Larry Scott said the following in a news conference before the game: "It's certainly very unfortunate and very disappointing to me as commissioner of the conference, when we're guests in another country, guests of our partners, that any of our students should be involved in this incident."
The house arrest punishment is much lighter than the original punishment that was spoken about, when jail time was mentioned as being between 3-10 years.