YouTubers Ride Around NYC on Custom-Built 'Star Wars' Speeder Bikes
Halloween-type fun.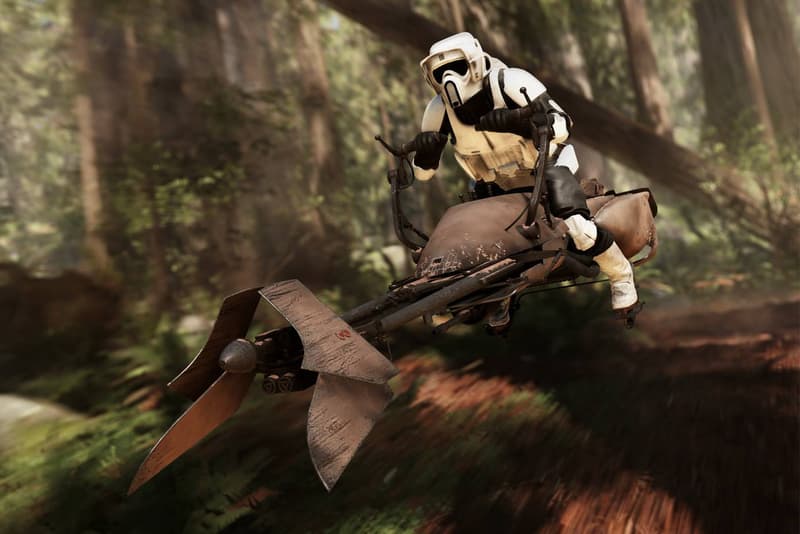 Renowned YouTubers Jesse Wellens and Casey Neistat have creatively reenacted the famous Star Wars speeder-bike scene from the planet Endor — dressed as Princess Leia, Luke Skywalker, and a stormtrooper. Taking to the bustling streets of New York, the duo managed this Hollywood-like feat by creating custom-built speeders that "levitated" above the asphalt. Unfortunately, the YouTubers hadn't actually discovered some intergalactic technology, but instead cleverly crafted structures over lithium cycles and attached mirrors to the side of the bikes to give off the appearance of hovering.
Check out the video and some behind-the-scenes footage below.
This isn't the first time the pair have flown across the streets for Halloween — check out the video of Jesse dressed as Aladdin riding his magic carpet.