Canon Patents a Huge Upward DSLR Flip Screen
A screen that flips upwards instead of to the side.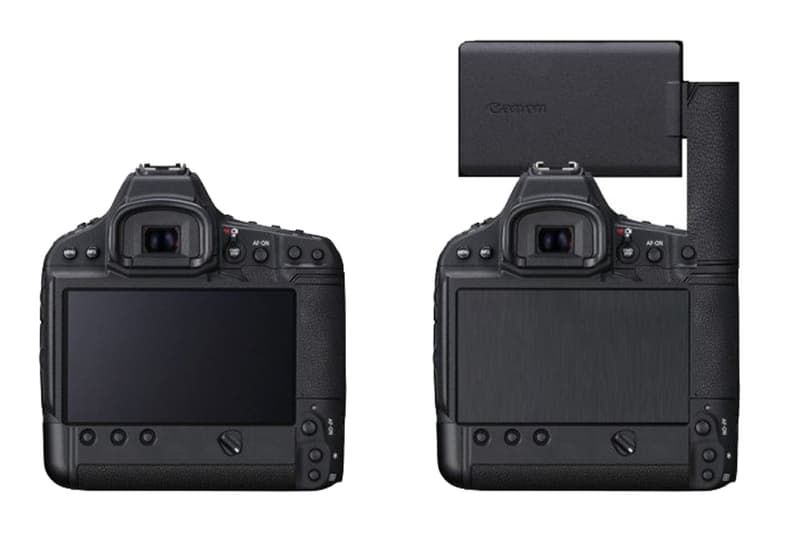 Canon has filed a Japanese patent for a flip screen on the rear display for pro DSLR cameras. The screen is meant to flip above the camera as opposed to the side. It utilizes an arm to flip to the top and that patent also highlights other interface elements such as buttons, a mode dial and a smaller display hidden behind the body.
These other elements are only accessible once the screen is flipped to the top. Once flipped, the screen can be pivoted to face both frontward and backward. Other illustrations in the patent show a similar large screen design for 5D-style DSLR bodies. "I think a lot of us have always assumed eventually the entire back of a camera would be an LCD/OLED," Canon Rumors writes. "A lot of us have called on Canon to put vari-angle LCD's on professional cameras such as the EOS-1D X series, EOS 5D series and the EOS 7D series, and we're still waiting."
Take a look at the patents below.