Kidult Offers Free "Pax Americana" T-Shirts Following "Visual Rape" Show
Taking to social media to debut his latest offering.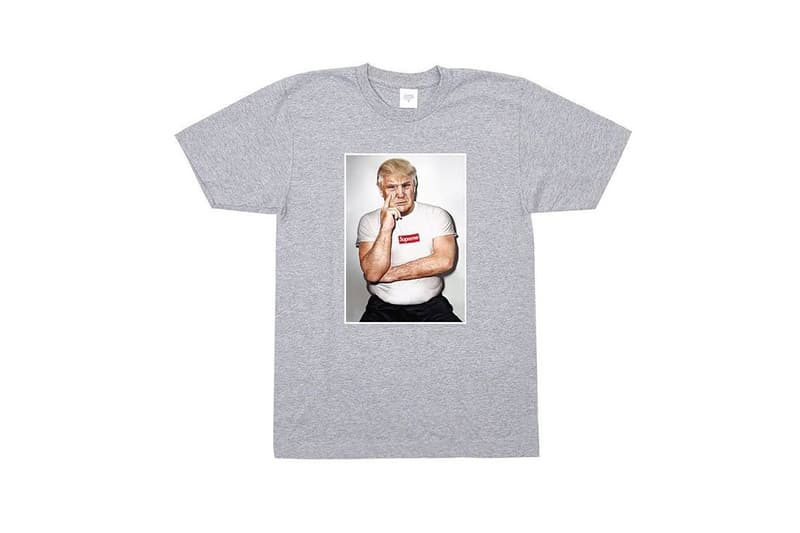 This past August, Kidult presented his much-anticipated "Visual Rape" solo show in Tokyo, Japan. Before that, the notorious graffiti artist launched a guerrilla marketing campaign dubbed "Pax Americana" that involved wheat-pasted posters depicting Donald Trump in the ever-popular Supreme box logo tee. Collectively, the posters were a satirical nod to the streetwear's label campaign with Morrissey and poking fun at the absurdity of consumerism. In a rather spontaneous move, however, the artist took to social media to allegedly offer free "Pax Americana" tees in heather grey. There is no word yet on when or where the tees will be released but be sure to head over to KidultOne.com to catch immediate updates.
Having offered his own sculptures up for sale and now tees, could the artist himself be a victim of economic commodities? Is he subverting or acquiescing consumer culture as a whole? Let us know your thoughts below.
FFFREE 'PAX AMERICANA' PPGDA #staytuned #kidult #americansupremacy pic.twitter.com/KUVY39uFLG

— KIDULT (@therealkidult) September 6, 2016