Bill Clinton Shows Up at JAY Z's Made in America Festival
I'm out for presidents to represent me.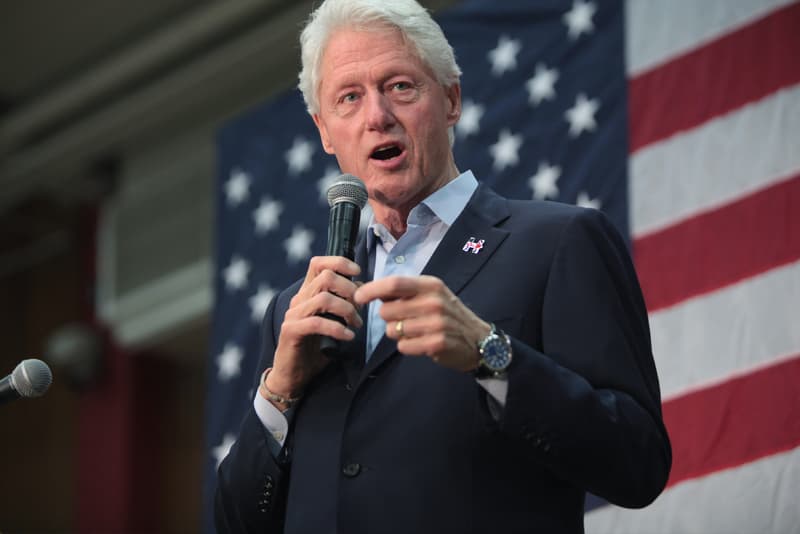 Bill Clinton stopped by JAY Z's Made in America festival on Sunday to visit a group of Hillary Clinton supporters who were camping out at the festival to recruit/register potential voters. He took a few selfies with concertgoers and watched Chance the Rapper's set, after he had completed his political duties as a potential future first-husband of America. Beyonce, who hung out at Camp David with Michelle, Malia and Sasha Obama for her birthday, was seen chatting with Clinton. Watch it below.
.@billclinton visited with Hillary supporters registering voters at the Made in America festival in Philadelphia. pic.twitter.com/K9CojuTXyO

— Angel Urena (@angelurena) September 4, 2016
Bill Clinton just watched our set legendary #MadeInAmericaFestival

— stix (@stixjams) September 5, 2016
Just met bill Bill Clinton at Made In America pic.twitter.com/ihyTv0poIW

— Ivy (@P0ISON_IVYY) September 4, 2016
JUST MET BILL CLINTON WE DIDNT GET CLOSE ENOUGH FOR SELFIE BUT WE WAVED HE IS AT MADE IN AMERICA FESTIVAL pic.twitter.com/NZrIwUdzQX

— fiona (@fionaology) September 4, 2016
Just randomly ran into Bill Clinton at the Made in America Festival. Cool! pic.twitter.com/wmQiH32vtW

— Raising the Barstool (@RTBarstool) September 4, 2016
Beyoncé e Bill Cliton no Made in America Festival. #TIDALXBMIA pic.twitter.com/uEVXtABTkx

— Família Carter (@oficialjayzbk) September 4, 2016