Ta-ku & the Orchestra: Bringing Club Culture to the Opera House
The decision for taking a cinematic route and the curation of an all-Australian lineup.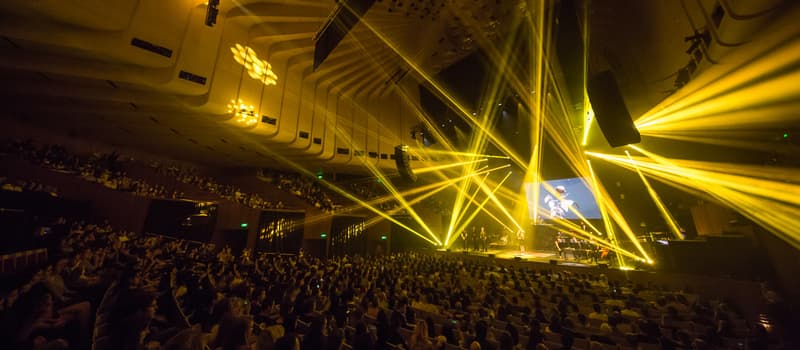 Familiar faces and warm greetings can serve the appeal for many who would rather indulge in cozy live music venues than congregate at crowded clubs, where both venue and a headliner's charisma onstage can really shape how one's evening plays out. While many artists and DJs spend much of their careers playing in such comfortable settings, Perth's wunderkind Ta-ku would much rather settle against the norm, bridging the gap between an intimate listening experience with the vitality of crowd-filled arenas.
In an exemplary display of forward-thinking performances, the Australian producer, singer, photographer (and more recently, creative writer) Ta-ku took his talents to new depths via two sold-out shows that took place at the Sydney Opera House. With a number of accolades under his belt, the humble artist born Regan Matthews upholds the characteristics disparate from your usual braggadocios DJ/producer, opting to let his work speak for itself rather than releasing self-centered music videos or partaking in Twitter feuds.
Produced by Intel Broadcast Studios and live streamed via YouTube Live earlier this summer, the show was certainly a milestone for the artist, who invited fellow Aussie artists Wafia, Sam Price, Thandie Phoenix and Oscar Key Sung to join the producer as they performed within the national icon. Backed by harmonious strings and striking visuals courtesy of Intel's Real Sense technology, Ta-ku treated almost 3,000 attendees to soft, stirring vocals that echoed through the high-vaulted, birch timber-walled Concert Hall while art installations danced throughout the Forecourt outside for the public to enjoy, lending the show a cinematic grandeur that Ta-ku fans have never felt before.
The artist and recent newlywed is one who has worked hard to get where he is today, proving time and time again that his scope is an unlimited one, and continues to surprise us. He has announced live dates for his upcoming North American tour with EP collaborator Wafia — find their tour dates and their latest song, "Love Somebody," below — and has recently launched a special edition preset with VSCO.

We've partnered with Ta-ku to tell his tale of being able to perform with a live orchestra for the first time in his career in a revealing conversation of love, passion, challenges and new experiences. Catch up with the interview below and view the performance via the Versus Media-produced video underneath.
What prompted this performance with TEDx? Who thought of the concept and what was the collaborative process like?
This was for Vivid Festival – a 23-day-long visual, sound and arts festival in Sydney that hit me up to see if I'd be willing to play at the Sydney Opera House. Of course I just said yes, I didn't even hesitate. And it was an amazing collaborative process. Vivid themselves tend to be mindful at curating via a really selective, considered process, so it was a huge honor for me to be a part of that. Intel also came on board Vivid Festival this year. They incorporated a whole bunch of new visuals into my set as well as outside the Opera House for people to enjoy through "Sound Cells." These Sound Cells were like little tangible clouds; if you stood underneath them you could hear and see my music and visuals from the show, which is pretty crazy. The collaborative process was really great. I've never worked for someone who let me be so creatively involved with the visuals, and who brought my music across at a higher level. The string quartet, backup singers, drummer, keyboard, plus the full visuals behind me… it was really amazing.
What were the challenges you faced in performing with a live orchestra (as opposed to a set)? What did you learn from the experience?
Nothing too crazy. I was surprised at how smooth everything went. We did have to hire someone that had experience of writing with an orchestra in order to take my music, give it to an orchestra, and write embellishments and other additional parts to my songs. But I worked with a guy named David Pritchard. He wrote all the music for the orchestra and killed it. He made it really easy to have strings in my set without them being too overpowering and to have them more accompanying than being the champion sounds. I learned that you should definitely work with people that you know can get the job done when you can't. Dealing with a string quartet is definitely something out of my range of knowledge and experience so it was great having him on board.
1 of 3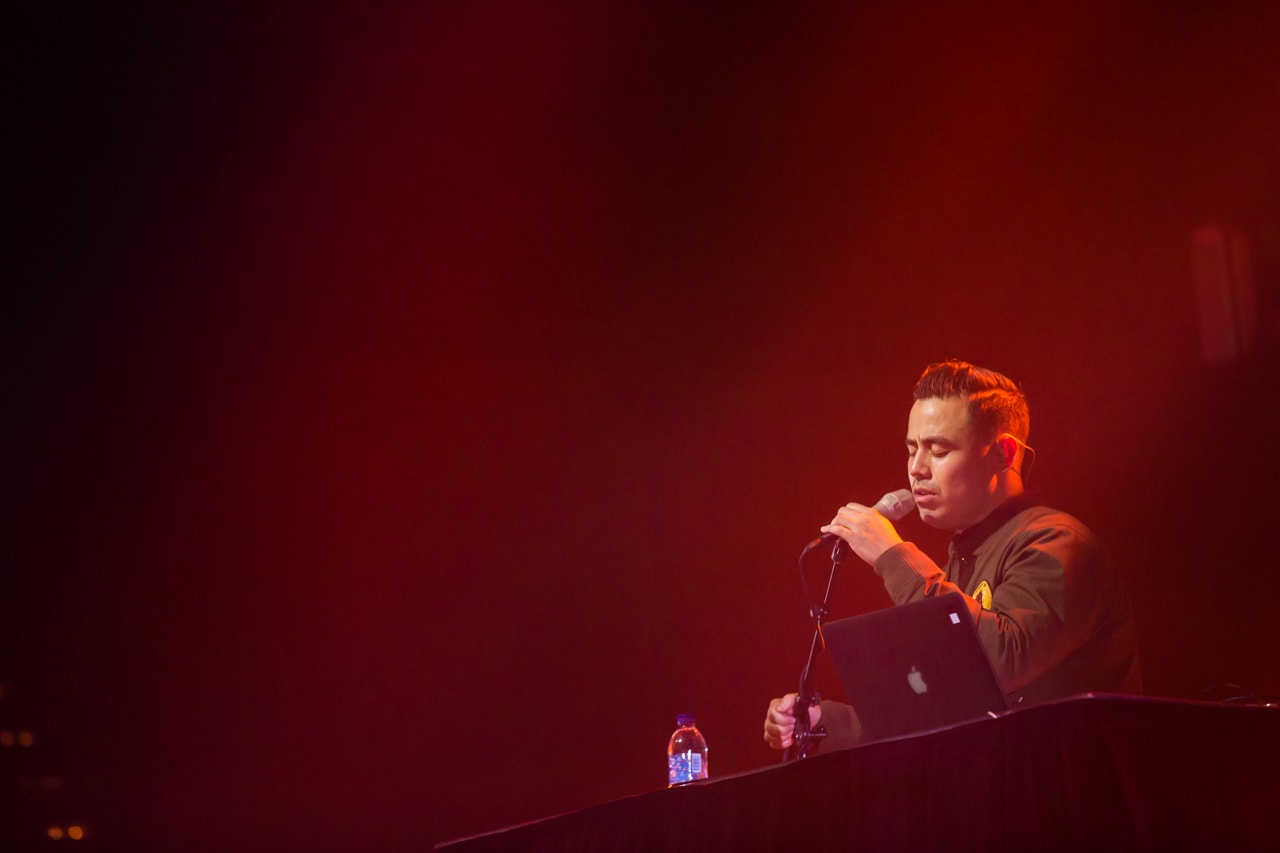 2 of 3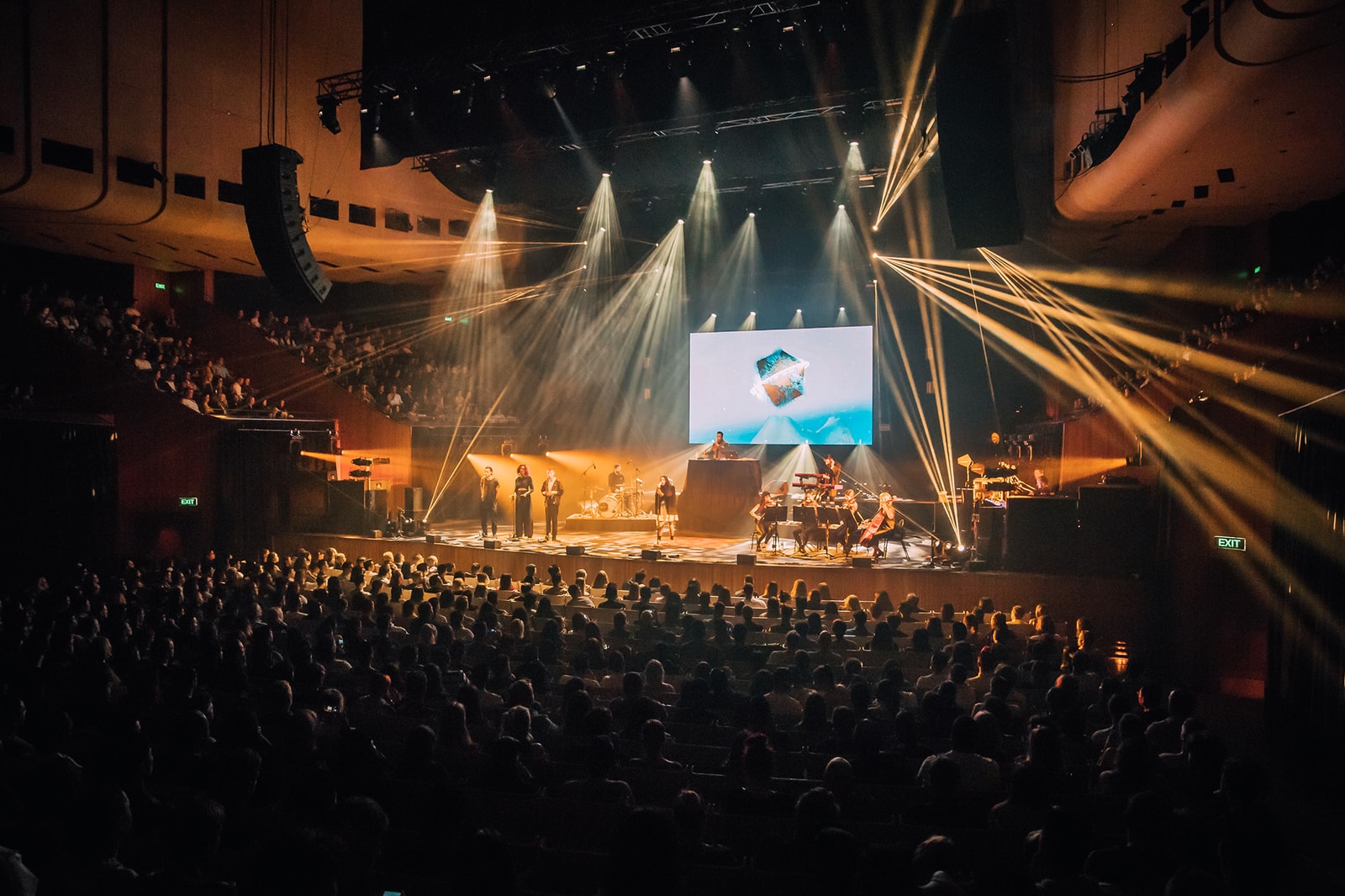 3 of 3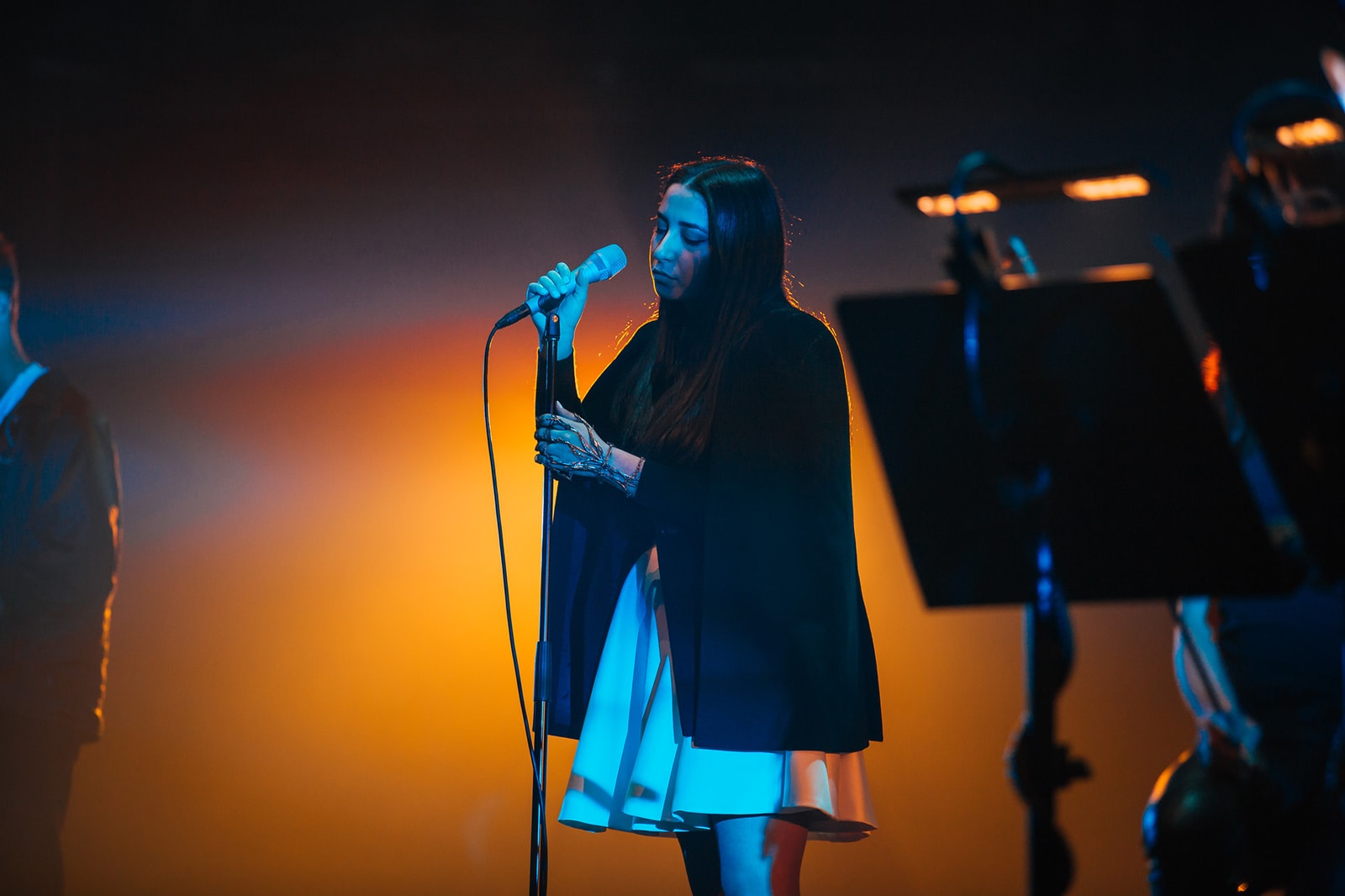 You've already demonstrated your talents as a multidisciplinary creative, especially so with this performance's mix of live music, singing, video and photography. How did you envision the performance during the planning stages, and was it as you expected it to be?
I just wanted to make sure my music was represented well through the visuals, which were supposed to be accompanying my music so that people could see a story and feel something. Creating visuals for a show isn't cheap. It costs a lot of money and time, so you also have to deal with restrictions and limitations, but it definitely was what I expected it to be. Just seeing everything on stage happening at once and having all my friends and family there… it was an amazing experience to see everything that I've worked for come together in such a way, in front of thousands of people at the Opera House. It really was a proud moment for me, and it definitely came together how I envisioned it.
Did you have any anxieties of anything going wrong, especially with so many people involved to coordinate? Did any issues arise during the live performance?
I definitely have anxieties of things going wrong, but I just know that if something were to happen there's nothing much I can do about it. We had two sold-out shows that night and the first show had its hiccups. So I'm fortunate that the second show was the one that was recorded. For instance, when I first got up there, I pressed play and the visuals were going but no music was coming out. That happened for about 20 seconds and I had to get off stage. It was really embarrassing. But even then, I had a laugh with the audience and told them a few jokes onstage… I'm not gonna lose sleep over it or kick myself for it. Because you know, when I jump back on and start the set again I'll forget about it two songs into the set.
What do you think is the value of performing with a live orchestra? How did it feel as opposed to playing your usual set?
Bring me a live orchestra anytime! It definitely brings a sonic value to the show. There were times during this set where I almost felt like crying. Hearing the strings onstage with me… especially the end of "American Girl." It's pretty crazy to have that all come together — to hear and watch it in real life and to see people reacting to it in the crowd. It was a lot more dramatic, cinematic. That, I'll never forget.
1 of 3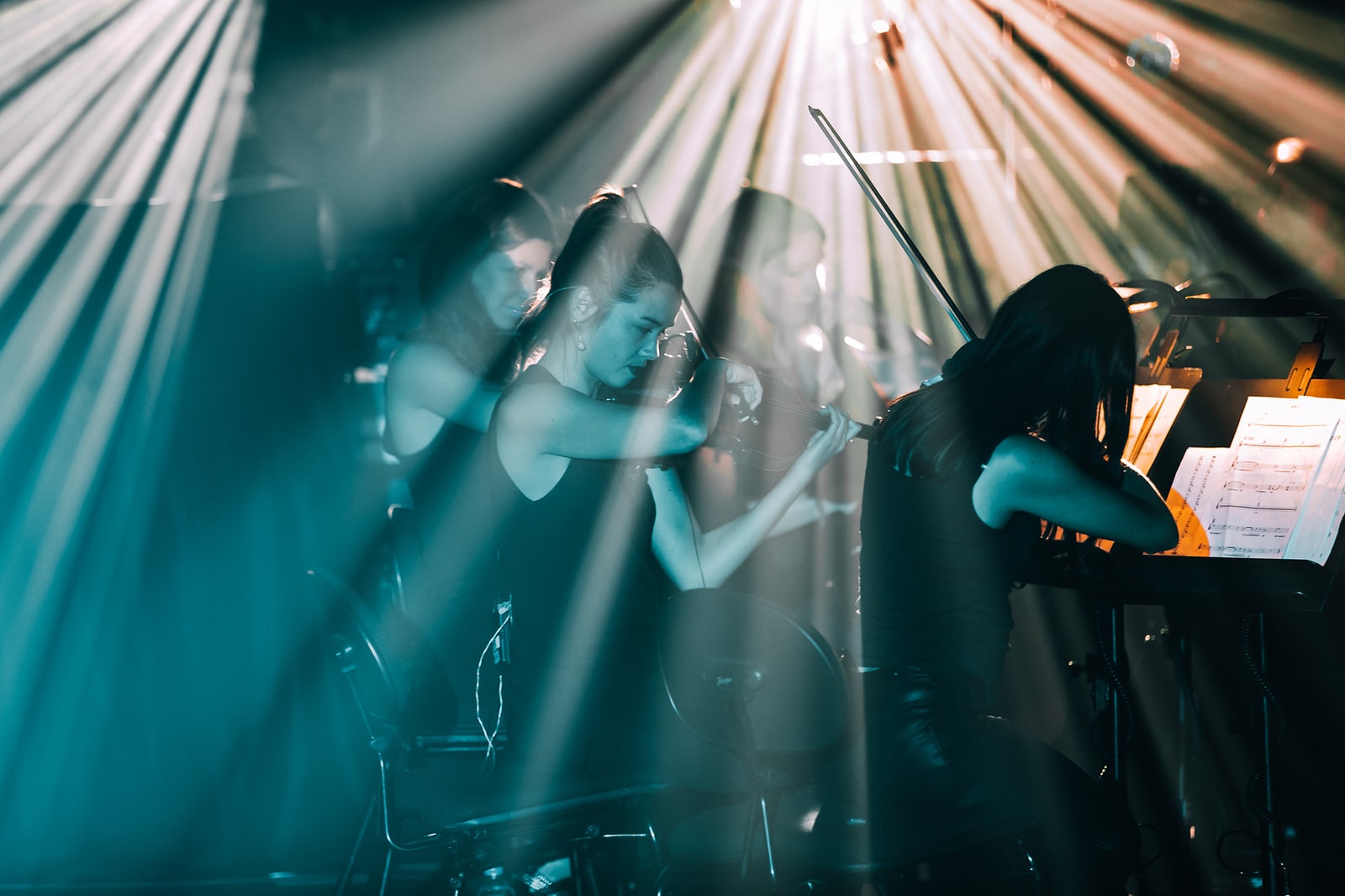 2 of 3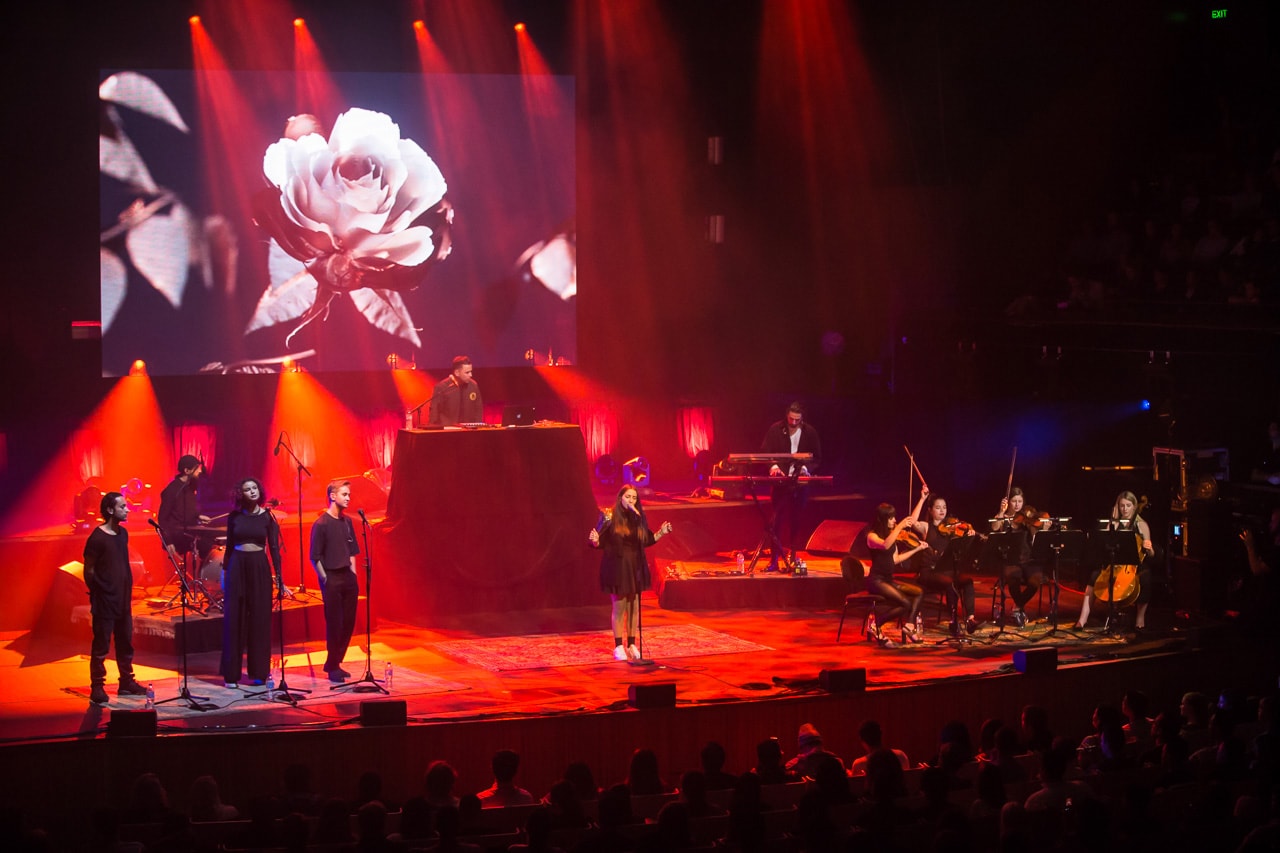 3 of 3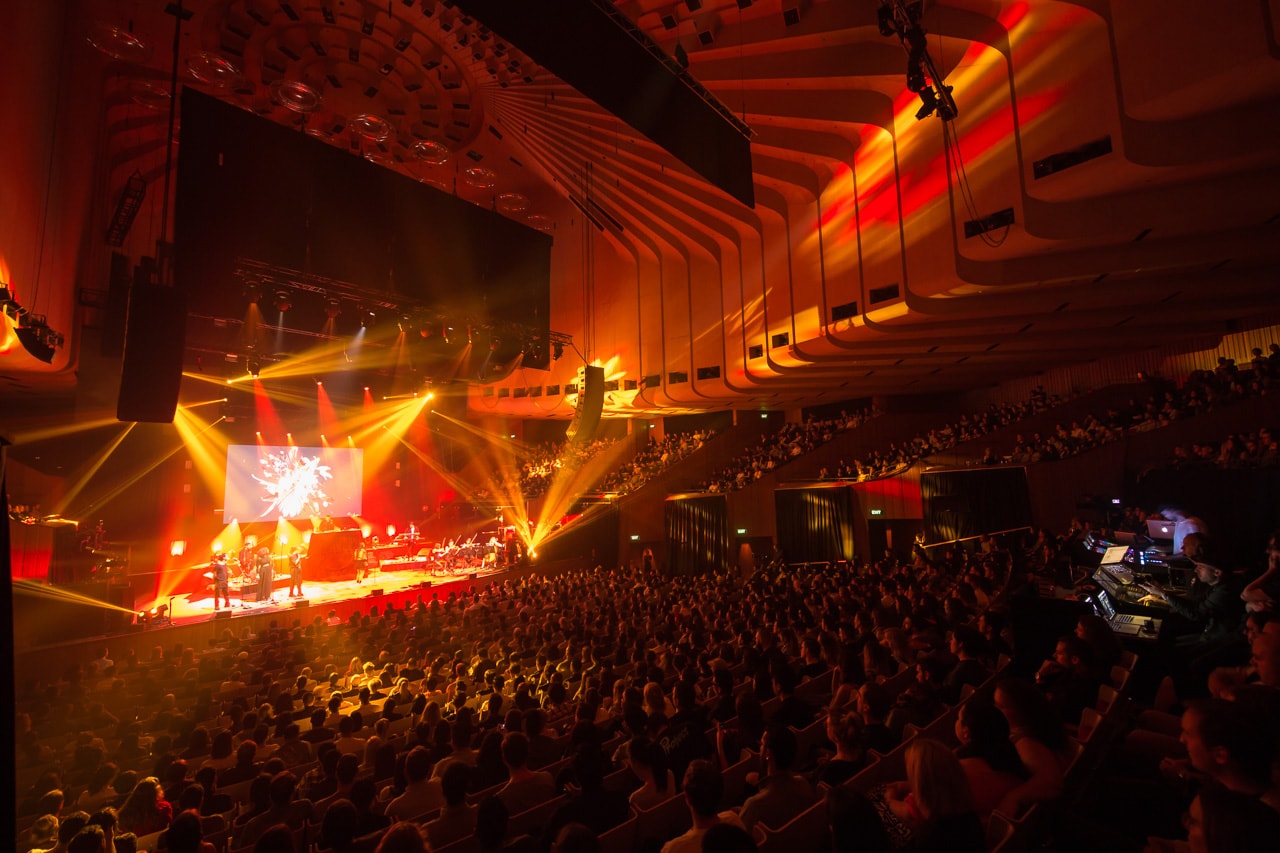 What do you hope the audience took away from the performance?
I just hope the audience took away a good musical experience. I just felt like everyone there was team Ta-ku. It was really touching because the crowd was so responsive, loving and loud; I could hear everything they said in my inner ears. I hope they walked away feeling something, or that my music reminded them of a certain moment in time. And I hope they had fun too. I hope they came with their loved ones and were able to feel something. Because I definitely felt something.
What do you think about Australia's current music scene, and do you feel it's progressed onto the world stage? Other than being hosted at the iconic Sydney Opera House, do you feel this performance was pivotal to Australia's sound?
Myself, Thandie Phoenix and Oscar Key Sung are all Australian. I think the Australian music scene is burgeoning; it's on its way up, it always has been. Flume for instance, he's an Australian boy and he's doing crazy big things over in the States. And in my scene, among beatmakers and producers, he's one of the leading acts right now no matter where you're from. He's killing it at the moment. This Sydney Opera House performance was personally pivotal to myself. Whether this was pivotal to the Australian music scene, I'm not sure. But I'm sure loads of people outside Australia would see that these kind of things are happening in Australia. I haven't really seen something like this happen in America yet. That's why I'm truly blessed to be from a country that embraces its own, but also embraces forward-thinking festivals and performances, which I'm honored to be a part of.
1 of 3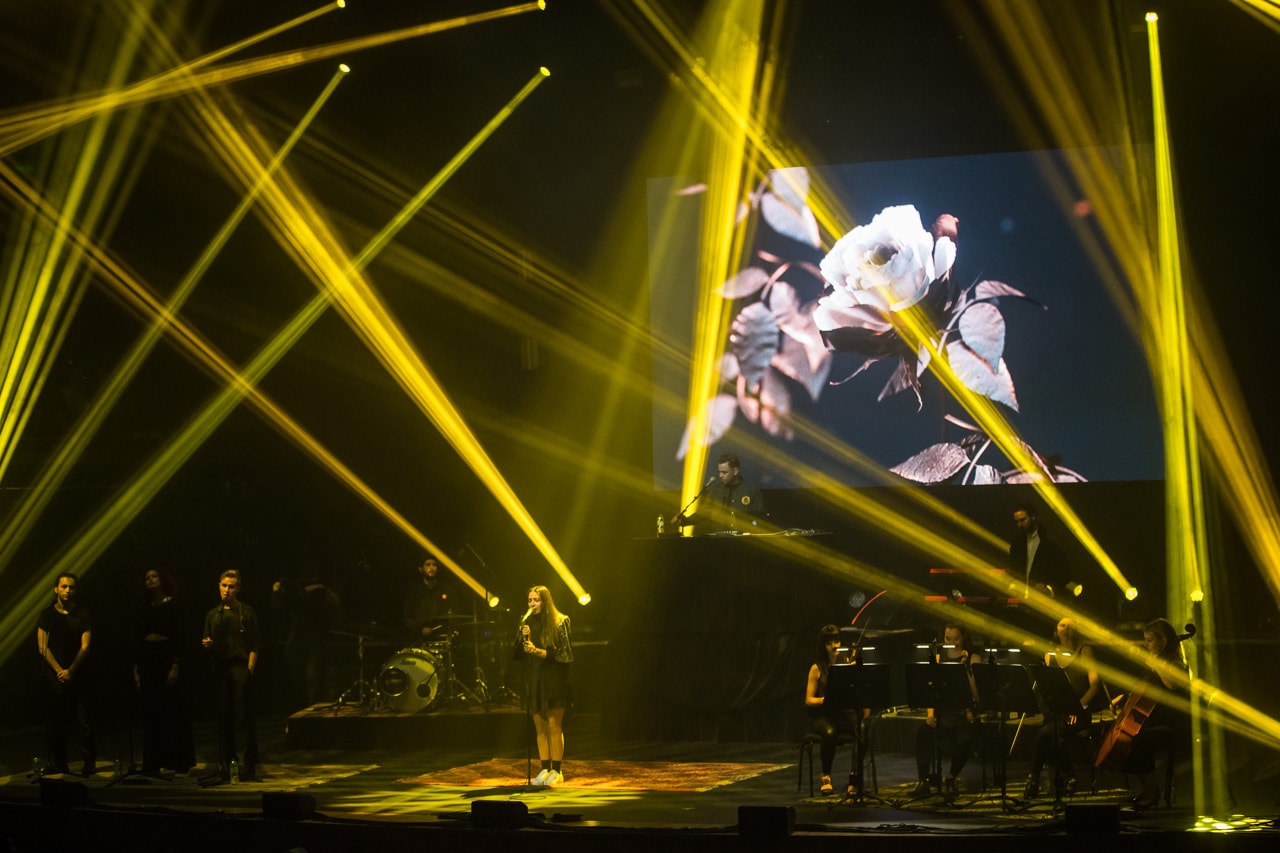 2 of 3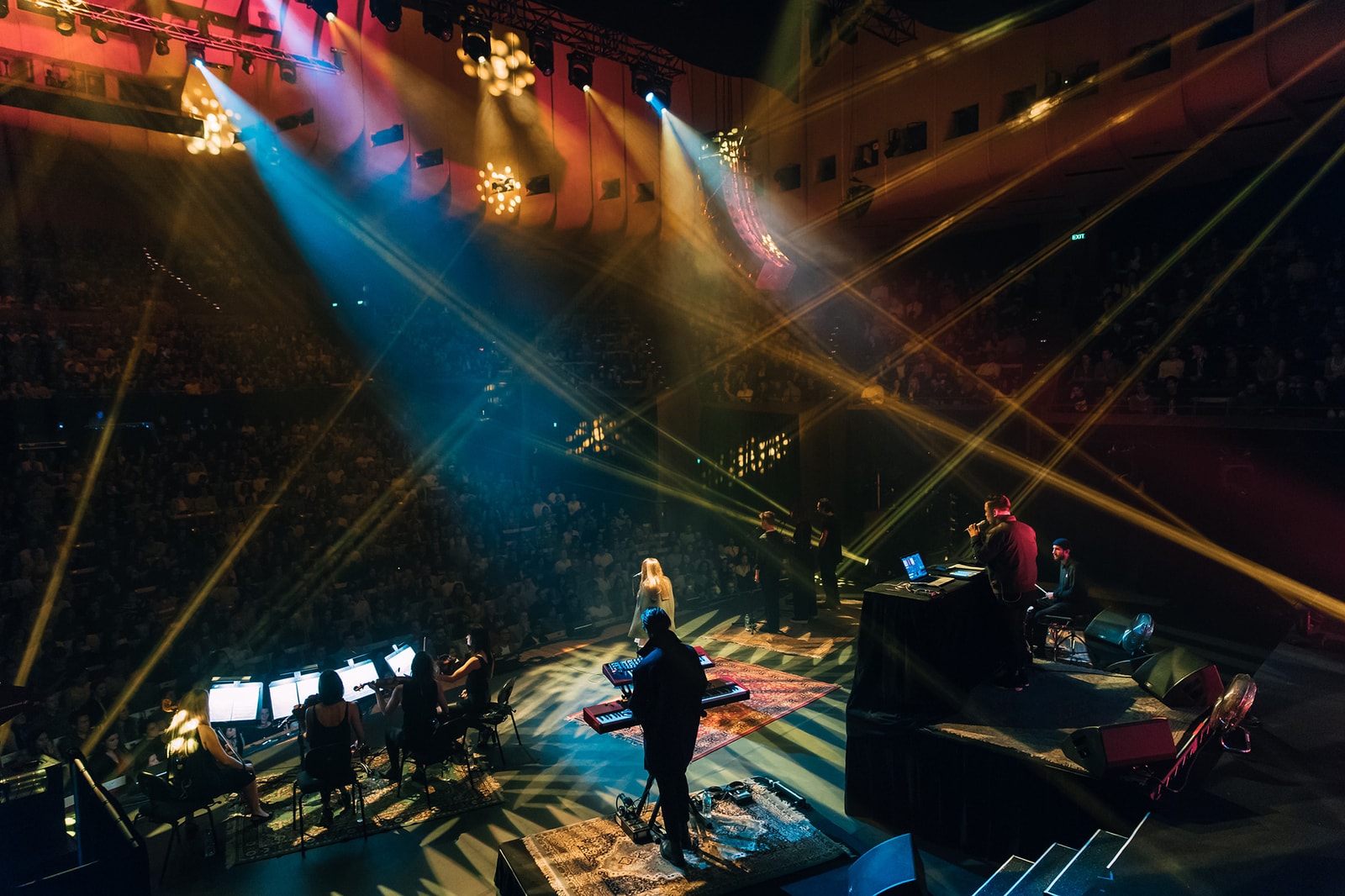 3 of 3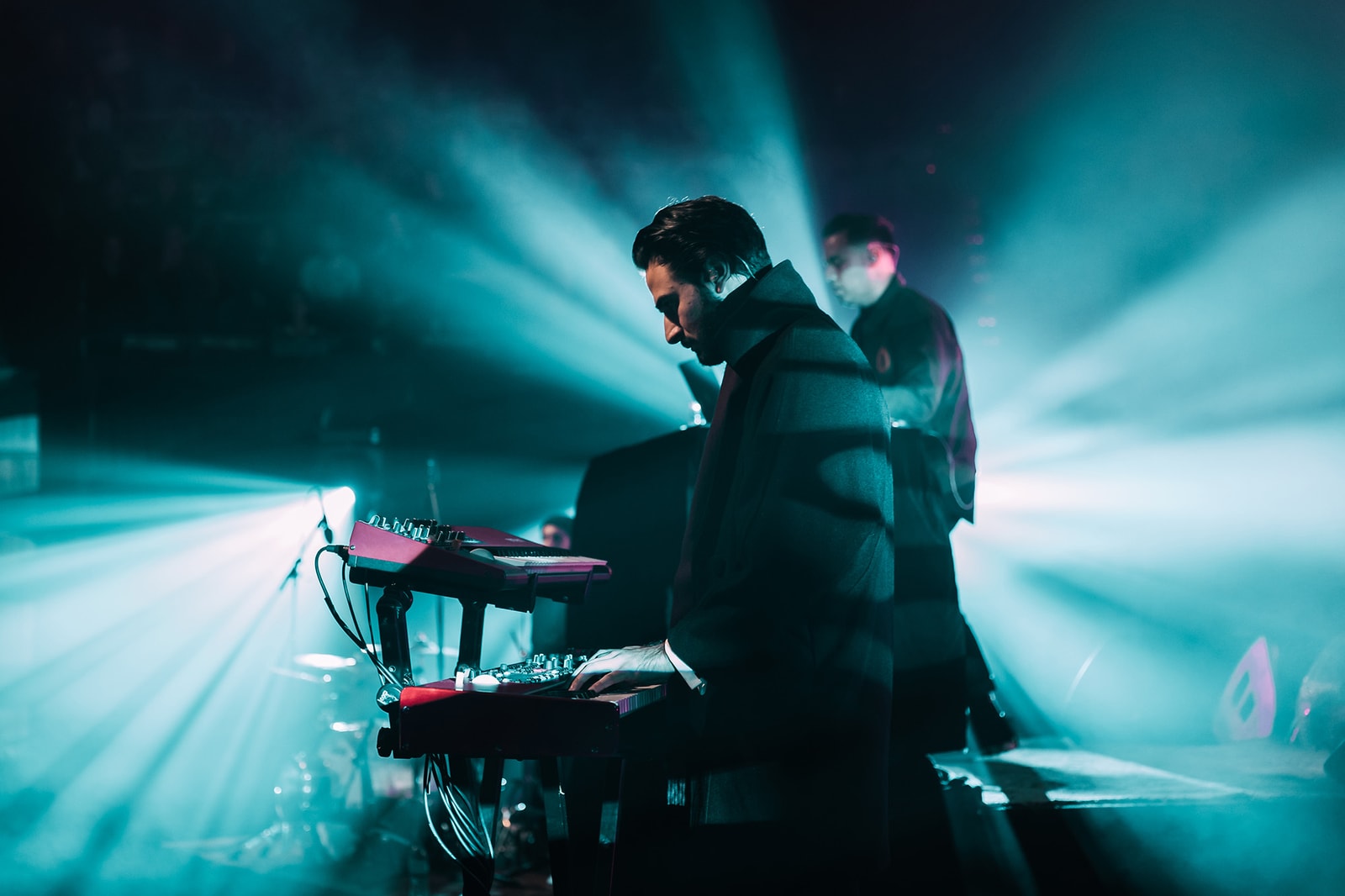 You've gone from your 2015 cover of Kanye West and Estelle's "American Girl" to your premiere the vocal-heavy track "Meet in the Middle" during this show. Will we be seeing more Ta-ku vocals in the future? 
Wafia is like my little sister. She's awesome. That "American Girl" cover is one of my favorite songs and it's when I first started singing. I sang a lot at the Opera House, like five songs. Sometimes I missed a note and sometimes I feel I did well, but it's exciting for me to see myself grow, get into singing and performing with my vocals on stage. 'Cause it's quite daunting. But at the same time, I don't have much to lose, do you know what I mean? If I'm passionate about something I'm gonna do it, regardless if other people think I'm good or not. My EP with Wafia is coming out in August. I sing all over the first single we put out, "Meet in the Middle." But I'm singing over every single song on the EP – it'll be the first time to put something out where I'm singing all over my music. And I'm excited.
Do you think youth today could become interested in live orchestra performances over club shows? 
I think youth today could get into live orchestra pieces. That's where I want to be playing more, not clubs. I just feel like that suits my personality more. I love classical music, plus I'm getting older. So while I love club culture, I want to change it, I want to become more of a cinematic act, to bring more visuals and a sit-down experience to my shows. And that's where I'm heading now after the Sydney Opera House.
---
Ta-ku kicks off a North American tour with Wafia in Los Angeles on September 21. Subscribe to his 'feelsletter' now to gain access to pre-sale tickets.
Ta-ku x Wafia – Debut U.S. Tour (Live)

9/21 – Los Angeles @ Novo
9/24 – Oakdale @ Symbiosis Gathering
9/26 – Vancouver @ Vogue
9/27 – Seattle @ Showbox
10/1 – San Diego @ CRSSD
10/2 – Chicago @ Thalia Hall
10/4 – Toronto @ Opera House
10/5 – Montreal @ Berri
10/6 – New York @ Brooklyn Masonic Lodge
10/8 – Miami @ III Points