We Asked Snoop Dogg About His Vetements Shirt & Upcoming Mark Gonzales Collaboration
"I wouldn't even pay 900-something dollars for a Snoop Dogg shirt and I know the muthaf***a!"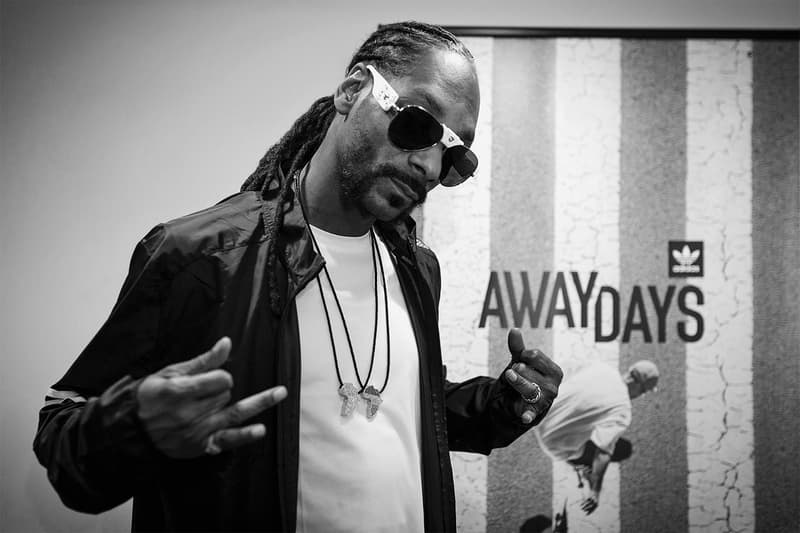 1 of 3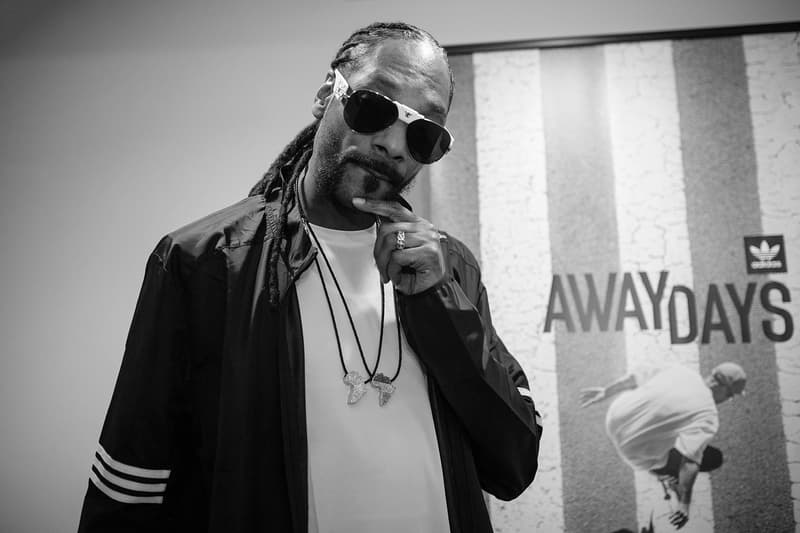 2 of 3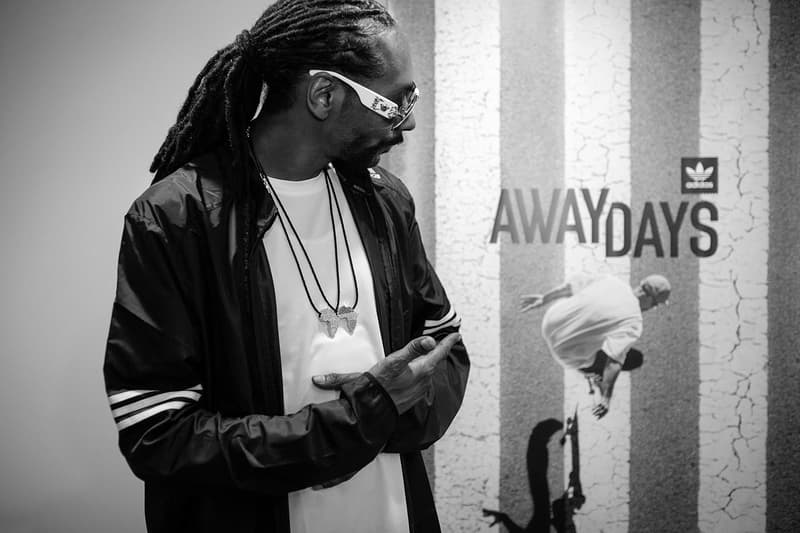 3 of 3
In recent times, famed West Coast rapper Snoop Dogg has become many things to many different people, branching out into everything from creating an online weed encyclopedia and narrating wildlife documentaries, to becoming a fast food training ambassador and a football recruiter, as well as putting in his bid for the top position at Twitter. In his latest venture, the veteran musician has joined forces with long-time partner adidas to host the premiere for skateboarding feature film Away Days, ahead of an upcoming Three Stripes collaboration with the legendary Mark Gonzales. We caught up with Snoop at the event to hear his thoughts on the connectedness of West Coast street culture, what inspires his close bond with adidas, and what he makes of that Vetements shirt featuring his own face.
You seem to be interested in a lot of different things, and over time have become a cultural icon transcending hip­-hop. Now you're here hosting adidas' huge skateboarding premiere for their film Away Days. Can you discuss your involvement in skateboarding and how you got into it?
One thing about me, I've been a part of a lot of things that are culturally correct. Not just now, it's always been like that. I've got a strong relationship with some of the creators of this skate thing, but at the same time it takes situations like this to understand that we're all connected; that we are all the same. You know, skating, music, hip­-hop, the lifestyle, the West Coast, it's all hand for hand and we all compliment each other and we all know each other and that's basically what it is. It's all about support and that we get each other's back.
Can you talk a little bit about your upcoming collaboration with Mark Gonzales for adidas? Can you confirm that's actually happening?
Yeah we're working on something special. Two great minds, very creative people who want to make something that represents who we are and what we stand for and where we come from. We're both from the coast with the most so it should be something special, so stay on the lookout and keep it all adidas.
How did you and the Gonz initially link up?
I did a commercial with him a couple of years ago and he was crazy as hell in the commercial! I fell out laughing (laughs). This muthaf***a's off the hook man. I fell in love with him and I was like, I love this kid, he crazy. Then I found out he was a top-notch skater and I said, damn, he's the shit! So you know how it is, once you go find out about somebody and you find out what they do and they great at it, greatness likes being around greatness so we became friends and through the adidas family they put us together on a project. We're working on it now to solidify West Coast G's working together.
You've been with adidas for a while now. How has your relationship evolved over time with them?
adidas has been A-­one from day one. From the moment I went in there and didn't have a shoe deal, I was just telling them that I wanted to do a Snoop Dogg shoe and to them believing in it and taking it and renaming it and shaping it… believing in my ideas and giving me a shot. They've stayed down with my football league and helping the kids in my league and providing uniforms and shoes and accessories. You know, just being there. My relationship with adidas is based on a lot of different things, but what they do for my football league and my kids outweighs everything to the point where I'm loyal to adidas and I don't feel like I'm a ever get down with nobody but adidas for the simple fact that they care about the kids and the future. Some of those kids have grown up and are in the league so we got adidas babies that are doin' they thang.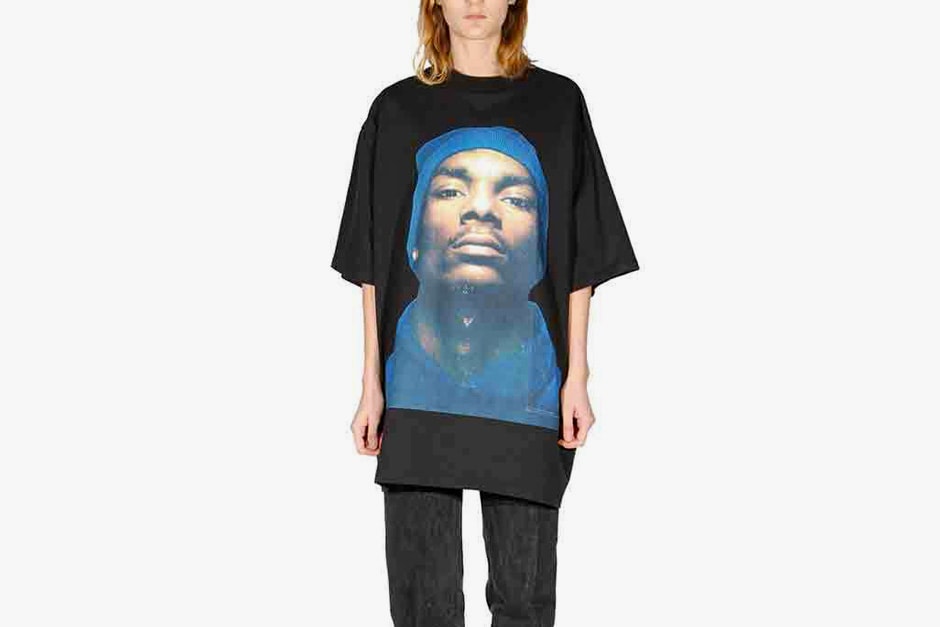 Do you have any favorite adidas collaborations off the top of your head?
I like when the lion shoe came out, the lion was a monster. They couldn't believe it. I told them the lion was the king of the jungle. Then I liked the money cleat because you know everyone likes the money man.
How involved do you get with the creative side for your adidas collaborations?
Fully on the creative side. That's what I love about adidas. They don't bring me ideas and say, 'How do you like this Snoop?' We sit down and we collaborate. They basically go into the vault of who I am and what my style is based on and they present ideas and I present ideas and we make it work. We make it match. They have a brand that's top of the line just like I got a brand name that's top of the line, so we try to stay above the rest. That's why I feel like we have the strongest team in apparel and shoes, with the collaborations with myself, Pharrell, Kanye, Gonzales, just to name a few. The team is strong, we got a hell of a team.
I don't know if you've seen this, there's a luxury brand called Vetements that took a shirt design from your old tour merch and are selling it for almost a thousand dollars.
(Laughs) What the T-­shirt look like?
I'll show you… I don't know if you know about this.
Nah, I didn't know about this.
924 dollars…
Are you serious?! Where do you buy that shirt? How do you sell a picture of Snoop Dogg on a T-shirt for $924?
Yeah we just wanted to see what you thought about that.
I wouldn't even pay 900-something dollars for a Snoop Dogg shirt and I know the muthaf***a. Hell nah, hell nah! Nah, but that's a good thing man, continued success to whoever sellin' it man, hopefully one day soon y'all give me something. Break bread or fake dead, y'all know what it is!