Yohji Yamamoto on His Brand Philosophy and How Going Back to Japan Saved His Life
"I felt I should not make people's eyes disturbed by using horrible colors."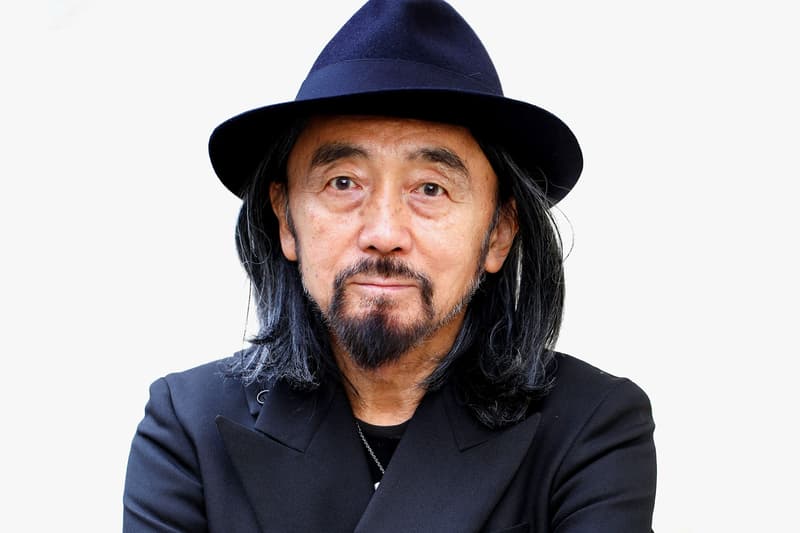 Yohji Yamamoto is notoriously press-shy, so it's very rare for the prolific Japanese designer to open up. However, Yamamoto recently spoke to Business of Fashion's Imran Amed on the fashion philosophy that has made his brand undeniably timeless and popular. Known for his avant-garde tailoring, oversized silhouettes and dark color palette, the designer talks about how rejection led him to a life of gambling and drinking, and how going back to Japan saved his life. Yamamoto also discussed his brand's history, and how he was "simply very lucky." While we're sure it was a lot more than luck, the humble designer drops a few tidbits of wisdom, such as this gem directed to young designers: "Young people are not yet really having individuality or strong power. So I tell them, you can copy somebody who you like very much. Copy it and copy it until at the end of the copy you have found yourself."
Read the entire interview over at Business of Fashion.
After repeatedly failing to persuade magazines to feature his designs, Yamamoto grew dejected, stopping drawing and taking up drinking and gambling instead. "I thought, 'I have no talent,'" he says. Eventually, he says he realised he needed to leave before he destroyed himself, so he returned to Tokyo.

It was back in Japan that Yamamoto began to discover his true voice as a designer. "Helping my mother, the outfits and dresses that were ordered by so many women, they were all kind of tall-like, sexy, gorgeous, feminine — which I didn't like too much," he says. "During fittings on the customer's body, and kneeling down and fixing the length, I was thinking, 'I want to make some kind of mannish outfit for women.'"

Describing his preoccupation with asymmetry and monochromatic palettes, Yamamoto says: "In the city, [there are] so many fashions, so many colours, so many decorations, it looks very ugly. I felt I should not make people's eyes disturbed by using horrible colours." Instead, Yamamoto was fascinated by the way the cut or wash could make a piece of clothing charming, rather than using "sentimental colours."

Yamamoto set up a small ready-to-wear company that slowly acquired buyers in all the major cities in Japan. This steady success turned his thoughts back to Paris, as he began to believe "maybe in Paris there is a very few number of people who will find my clothes interesting." So, at the beginning of the 1980s, Yamamoto returned to the French capital — coincidentally opening his first small shop on the same day that fellow Japanese designer and former girlfriend Rei Kawakubo held her first show for Comme des Garçons.