Tinker Hatfield and Nike Are Looking to Make Sneakers More Like Smart Cars
The designer also sheds light on his HTM trio, the Air Max Zero and more.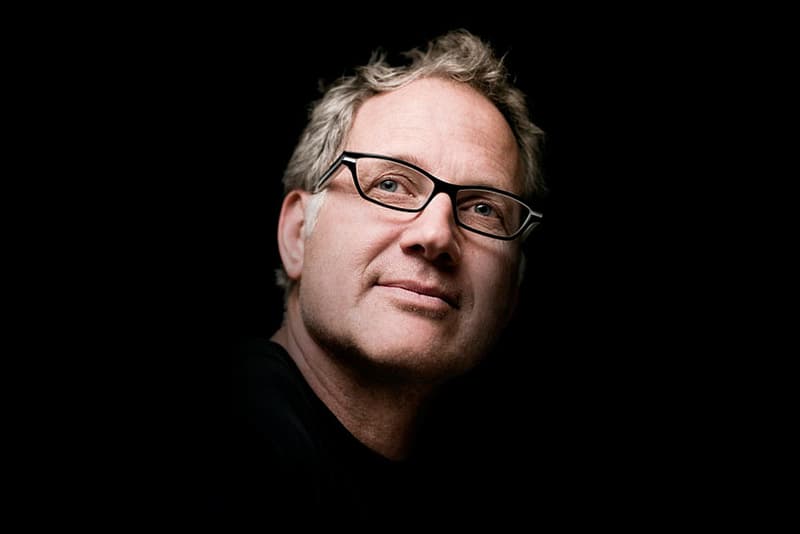 Legendary designer Tinker Hatfield recently sat down with GQ to speak more on his past creations and his creativity towards the iconic Nike products he's had his hands in creating. While most are familiar with his design of the Air Max 1 and Jordan III sneakers, the interview also reveals that the innovations of the past are "evolving" to the designs of the future; Tinker explains that athletes are not necessarily looking for "big change" but more so in fact for refinements to what is available now. This evolutionary look into design means that, using cars as an analogy, the future of footwear could incorporate adaptive tech where the sneaker responds to the user's needs. Tinker also reveals the communication and processes when meeting with Mark Parker and Hiroshi Fujiwara, the trio that of course creates the elite label HTM within Nike.
Catch a few excerpts from the interview below, and read the full article here.
Your work for Nike has earned you immense praise and made you basically a legend in sneakers. But in what areas do you think Nike can still improve? What are some places that you think you guys could do a better job just in terms of making sneakers?

I think [that's a question] we ask ourselves virtually every day because our future really revolves around how we can improve the lives of athletes and just people running around in the streets. So we're asking ourselves all the time: What can we do to improve what we've done in the past?
There's this really hefty, big group here at Nike that's just all about five, six, seven, eight, nine, even ten years out, and you can imagine some of the work there is extremely futuristic, and we can't talk about it at all. Some of it is more evolutionary. Instead of revolutionary, it's more evolutionary. And we're just making minor improvements, and sometimes that's all athletes really want. They don't really want a huge, big change. They want more refinements because they don't want to be shifted away from the way they operate at any one time. So we're kind of going back and forth, and I think we're always looking for, I think maybe you heard us talk about adaptive products.

In what sense?

We're seeing a bump in automobiles that actually sense one another—cars coming out and makes a little correction for you, breaking and safety and performance are all kind of tied in to products being adapted. And we think that's the future of footwear and apparel as well.
There's also a fair amount of work going on here that might suggest that shoes might be able to sense what you're doing and adapt a little bit to help improve your comfort or your traction or maybe just pulse a little bit and help your blood feel better. You can just sort of imagine how that could go, and I think that's part of the future for us.

What are some of your earliest memories of working with Mark and with Hiroshi on HTM?

It's always good to kind of go back to the beginning. I will tell you that Mark has had for a long time a strong infatuation with all things Japanese—especially in Tokyo—and I've been influenced by things that have gone on there as well. We've made a number of trips to Tokyo, and we got to know Hiroshi because he's been a style influencer and a designer and a music entrepreneur—all of those things. And we just got to know him, and we felt like we could work with him.
We kind of did a deal where we were going to do this sub-brand with Hiroshi and so it's been fun. Initially we were working on projects that were more simple reinterpretations of some existing shoe designs and what have you. But early on, we really knew that one of the biggest advantages of putting together a sub-brand like this under the Nike umbrella was to use it to help introduce new ideas. Not just reinterpretations, but new technologies, new performance features, new style. Anything new and interesting, which might sometimes be difficult to do in our bigger business model.

Where does the actual work happen? It's easy to imagine some room where you have to use your fingerprint to enter.

Our worlds are all spinning around us, and we're not always in the same room quite frankly. So a lot of the interaction is through sketching and sending drawings around, especially between Mark and myself. We are constantly sending each other drawings. Although I will tell you that I'll send him one, and he'll send me back eight. I'm like, "How does he…?" But it's fun because we communicate.
Then course there are scheduled collaborations where Hiroshi will come to the campus here in Beaverton, and Mark and I will sit down with him and we'll talk more personally about what we'd like to do. I'd say most of the communication is via the iPhone, the iPad. I sound like a commercial for Apple. But nonetheless, we're sending stuff around like that. And it actually works great. We're having fun with it.

Have you ever been out and seen someone wearing a sneaker that you didn't make, that's not made my Nike, and you're like, "That's cool. I wish that I had had a part in that?"

Absolutely. I've seen lines in footwear and apparel both that were really cool. And sometimes that probably happens more outside the athletic footwear design genre. But the reality is I think we're all influenced by cool stuff that happens all over the world, and I like to think that when I sit down to design something, what gets produced on my computer or on a sketchpad is a culmination of everything that I've seen and done in my life and so, you know, I'm a good observer. I try to get out and travel around the world. We encourage other designers to do the same because in the end, the inspiration for new ideas is really old ideas, and so we're always looking around. I totally respect the work of other people.