Kinfolk Creative Director Jey Perie Speaks on His Nomadic Lifestyle
Brooklyn by way of Tokyo by way of Paris.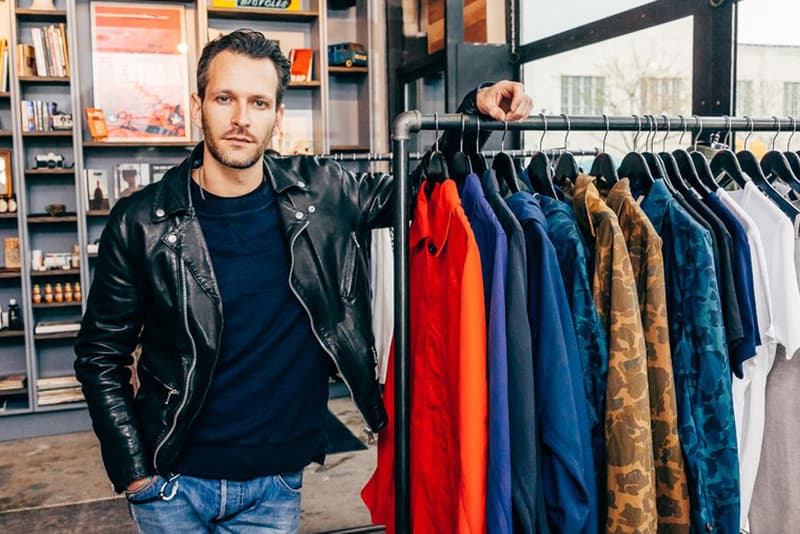 Kinfolk is coming off of a strong 2016 spring/summer collection, with references to both neo-future styling and retro-esque design cues combined into one season. The brand's creative director, Jey Perie, recently sat down with Breaks Magazine to talk about the brand's origins in bike design, its international relations, and more.
Check out some quotables below and read the full interview here.
I'm quite interested in your own identity and how it has influenced Kinfolk as a brand; Brooklyn via Tokyo via France. Can we talk about at that?

Vast topic. I am the result of a pretty normal childhood in the South of France. Three intense party years in Barcelona, Spain. One year break living between Hong Kong and Bangkok and five formative years in the fashion industry in Tokyo. Now I am in New York, it's been three years and I am still learning and absorbing a lot of culture here. The truth is, when I visit France, people congratulate me for how well I can speak French and see me as a visitor. I don't mind it. I've learned to appreciate life as a guest. I like being an immigrant. The Kinfolk line and the Kinfolk Store is, I hope, the result of all the foreign influences I am bringing with me, mixed with current and past NY culture. It's a unique mix, and our DNA is sometime hard to pin down, but I believe in the long term it will all make sense for people sharing this journey with us.
So how did everything evolve into a store, café and venue in Brooklyn?

In 2010, two of the founders moved back to NY and scored this amazing studio on the corner of Wythe Avenue and N.11th street in Williamsburg, Brooklyn. The design studio became a café, the café turned into a cocktail lounge. Almost accidently Kinfolk became known for the nightlife. When I moved to NY in November 2012, I join the team with the mission to develop the KINFOLK clothing line and open a Kinfolk retail store next door to our first venue. That's exactly what we did. Now Kinfolk has a bar in Nakameguro, a café / cocktail lounge, a retail store and a nightclub.
has it been difficult creating a new brand in a place as busy and competitive as NYC?

Nowadays, not only NY but the entire world is filled with very cool labels. I have been working in menswear for ten years and I see the industry getting much more competitive. As far as Kinfolk goes, we are making product that we want to wear, trying to pay homage to cultural movements that have influenced us. By nature of where we live, and the cultural mix we are always trying to generate, Kinfolk is a very "NY" experience. New York is the base, it's home, but as far as I am concerned I want to bring as much cool stuff from outside and introduce them to our fellow New Yorker, but also bring the best of NY with us when we travel the world.
What's the working partnership like within Kinfolk?

Between the café, club and retail store we have now over 40 employees including front staff. I am in charge of the creative direction for The Kinfolk Store and label, my partner Keith Abrams leads the business side of it, and Jeremiah Mandel, our brand director, takes the lead in nightlife and everything art-related at Kinfolk. The three of us work closely together pushing the culture forward.

You were over in London recently. How did you find the city? Any favourite spots?

London is the realest city in the world in my opinion – much more international than NY or Paris. I love seeing kids from immigrant parents mixing their style with original British culture. I love the music scene and the DIY spirit of London. I love London's Lebanese restaurants, I love London pub culture. I love the British sense of humour. I will definitely be back very soon.