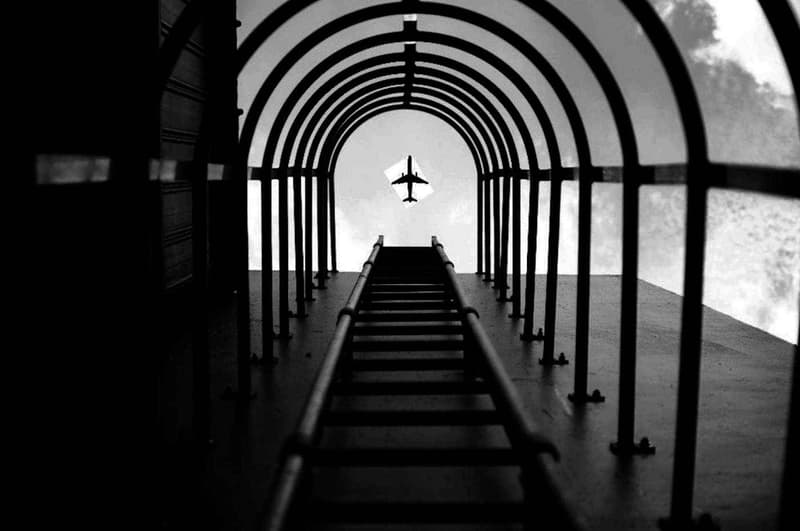 Nikon Apologizes for Awarding Prize to Poorly Altered Photo
Even more fuel to the fire.
---
It made worldwide news last week when an altered image won a casual photography competition with Nikon Singapore. The image, shown below, depicts an airplane above a set of ladders, but social media users were quick to point out that the image was altered — and poorly at that, given away by the obvious white box around the plane's silhouette. Now, after a bout of silence, Nikon has issued an apology.
We have heard your comments and feedback on this, and you are right – we should not compromise standards even for a casual photo contest. We have dialogued internally, with the community and with our loyal fans, and Yu Wei has also posted his own views on this issue. We have made an honest mistake and the rousing response from the community today is a reminder to us that the true spirit of photography is very much alive. Moving forward, we will tighten our image review process to avoid similar situations in the future. Thank you once again for all your responses today – for your humour and most of all, your candour and honesty. We hope not to disappoint you in the future and to continue to have your support.

Most sincerely, your Nikon team
The photography company has since deleted the original post stating the winner, Chay Yu Wei. The photographer of the image also posted an apology to his Instagram page –
What do you think about this controversy?