Here's Everything You Need to Know About 'Blade Runner 2049'
Rebooting a cult classic is never easy.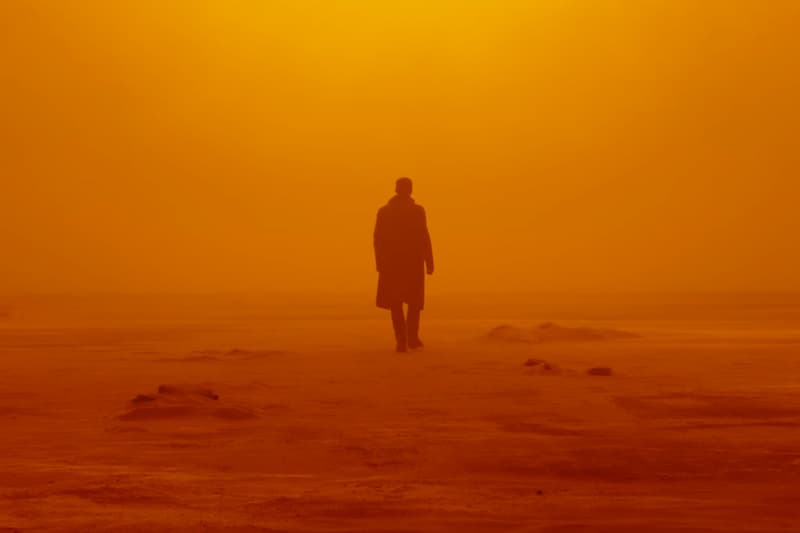 Rebooting cult classics are never easy — aside from financial and bureaucratic pitfalls, filmmakers have to eventually create a piece of work that lives up to expectations, let alone exceeds them. Directors have tried and failed to bring classic films and franchises back to life for modern audiences, many suffering the slings and arrows of studios and critics alike. So it is a little miracle that filmmaker Denis Villeneuve not only got approval from legendary director Ridley Scott to direct the long-rumored sequel to 1982's Blade Runner.
For those who don't know, the original Blade Runner was based on Philip K. Dick's Do Androids Dream of Electric Sheep? The film itself is a postmodern neo-noir sci-fi film that tells the story of retired police detective Rick Deckard (played by a young Harrison Ford), who is an expert at tracking down and "retiring" (read: killing) humanoid robots called replicants in a dystopian vision of urban Los Angeles. When a group of replicants escape from an off-world drilling station and land in Los Angeles, Deckard takes the long, dark journey into the heart of technology, paranoia and, ultimately, what it means to be human.
Between the lofty ideas and the sizable shoes he stands to fill, Villeneuve has his hands full. Here's everything we know about Blade Runner 2049 so far:
Director Denis Villeneuve Knows How Much Pressure He's Under
Denis Villeneuve has an impeccable filmography: Prisoners, Sicario and this year's Arrival are all testaments to his skill as a director. If his own pedigree weren't enough, he even brought along Roger Deakins, veteran cinematographer behind classics like A Beautiful Mind, No Country for Old Men and The Shawshank Redemption, along for the ride on 2049. But even still, Villeneuve is aware that he has some pretty sizable shoes to fill; Blade Runner is a hallmark of postmodern film and one of Ridley Scott's most personal works. On the pressures of adapting a cult classic, Villeneuve had the following to say:
"I know that every single fan will walk into the theater with a baseball bat. I'm aware of that and I respect that, and it's okay with me because it's art. Art is risk, and I have to take risks."
Ridley Scott Is Still Involved, Though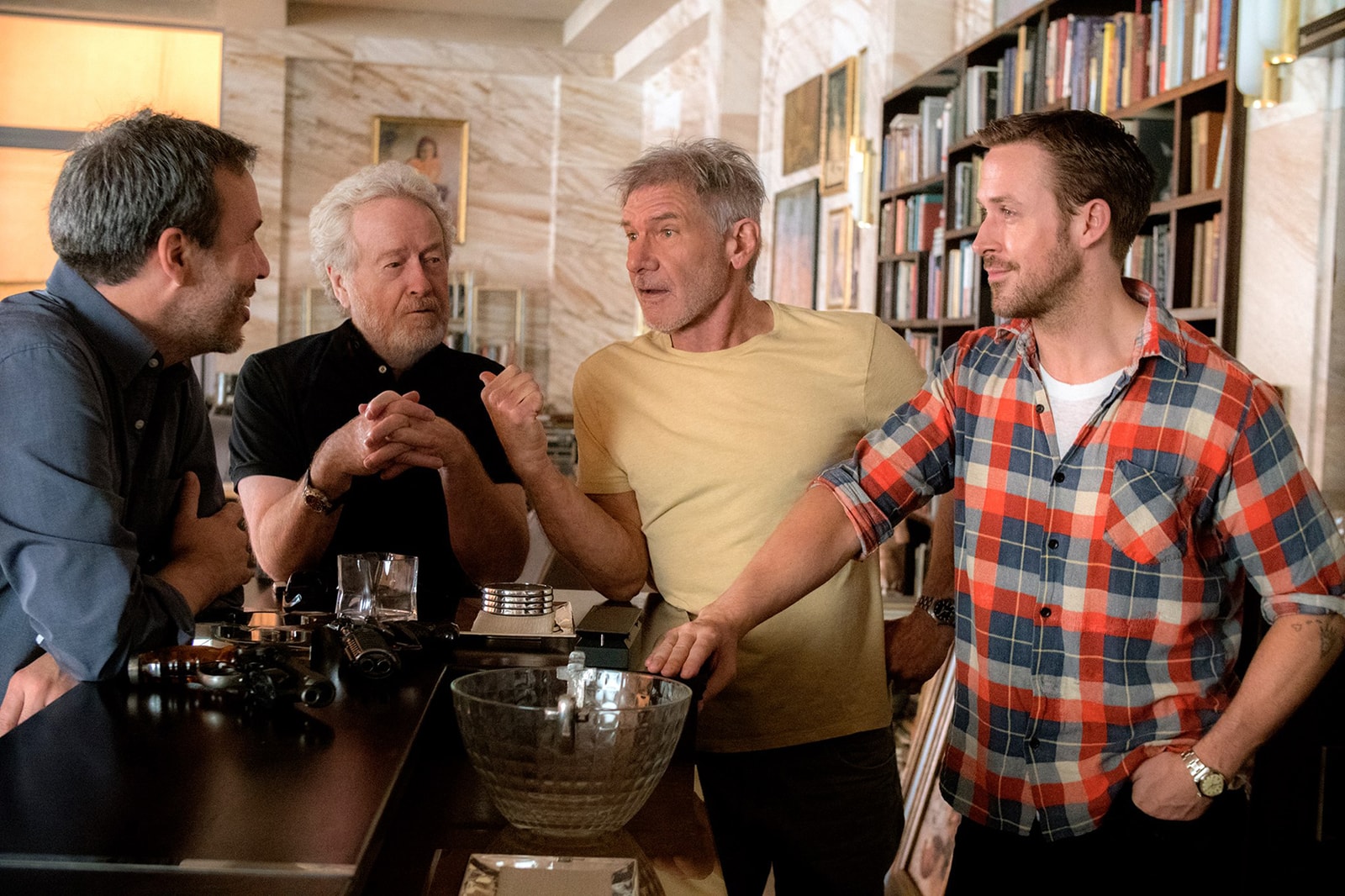 Although he won't be in the director's chair, legendary director Ridley Scott will still contribute to the film in several capacities: in addition to executive producing the film, Scott also played a part in writing the film's story—the first time he's contributed to the writing process since his debut, 1965's Boy and Bicycle.
Harrison Ford Was on Board From the Get-Go
Long before Villeneuve was even cemented in his role as director, Harrison Ford, who played Rick Deckard in the original film, was a lock for the sequel. During the press run for Exodus: Gods & Kings, Ridley Scott told MTV News that Ford was "absolutely" on-board as soon as Scott sent him a draft of the script. According to Scott:
"I sent him this [script] and he said it's the best thing he's ever read," said Scott. "It's very relevant to what happened in the first one."
Once Deckard was a shoo-in, it was up to the filmmaker and crew to find a suitable leading man. After many names were bandied about, they settled on Hollywood heartthrob Ryan Gosling for the role of the enigmatic Agent K.
The Film Will Continue to Explore the Character of Rick Deckard
For whatever reason, Harrison Ford seems to always have fan theories swirling about him: first there was the question of "Who Shot First? Han or Greedo?" and then there's the ongoing debate between sci-fi fans of whether Rick Deckard, the titular blade runner from the first film, is a human being or a replicant. Philip K. Dick, author of the film's source novel, Do Androids Dream of Electric Sheep?, was so taken with Ford's portrayal of Deckard that he was quoted as saying the following:
"Harrison Ford is more like Rick Deckard than I could have even imagined. I mean it is just incredible. It was simply eerie when I first saw the stills of Harrison Ford. I was looking at some stills from the movie and I thought, this character, Deckard, really exists. There was a time that he did not exist, now he actually exists. But he is not the result of any one individual's conception or effort. He is to a very large extent, Harrison Ford's efforts. And there is actually, in some eerie way, a genuine, real, authentic Deckard now."
Naturally, Dick avoids giving any conclusive evidence for either side of the argument. Ford has said that he played Deckard as a human, while Scott has said that in his vision, the agent was a replicant all along. This inconclusiveness, however, left the door open for Villeneuve and his team to explore Deckard's story further. Only time will tell if the sequel will yield more questions or answers for fans.
It Will Be an R-Rated Affair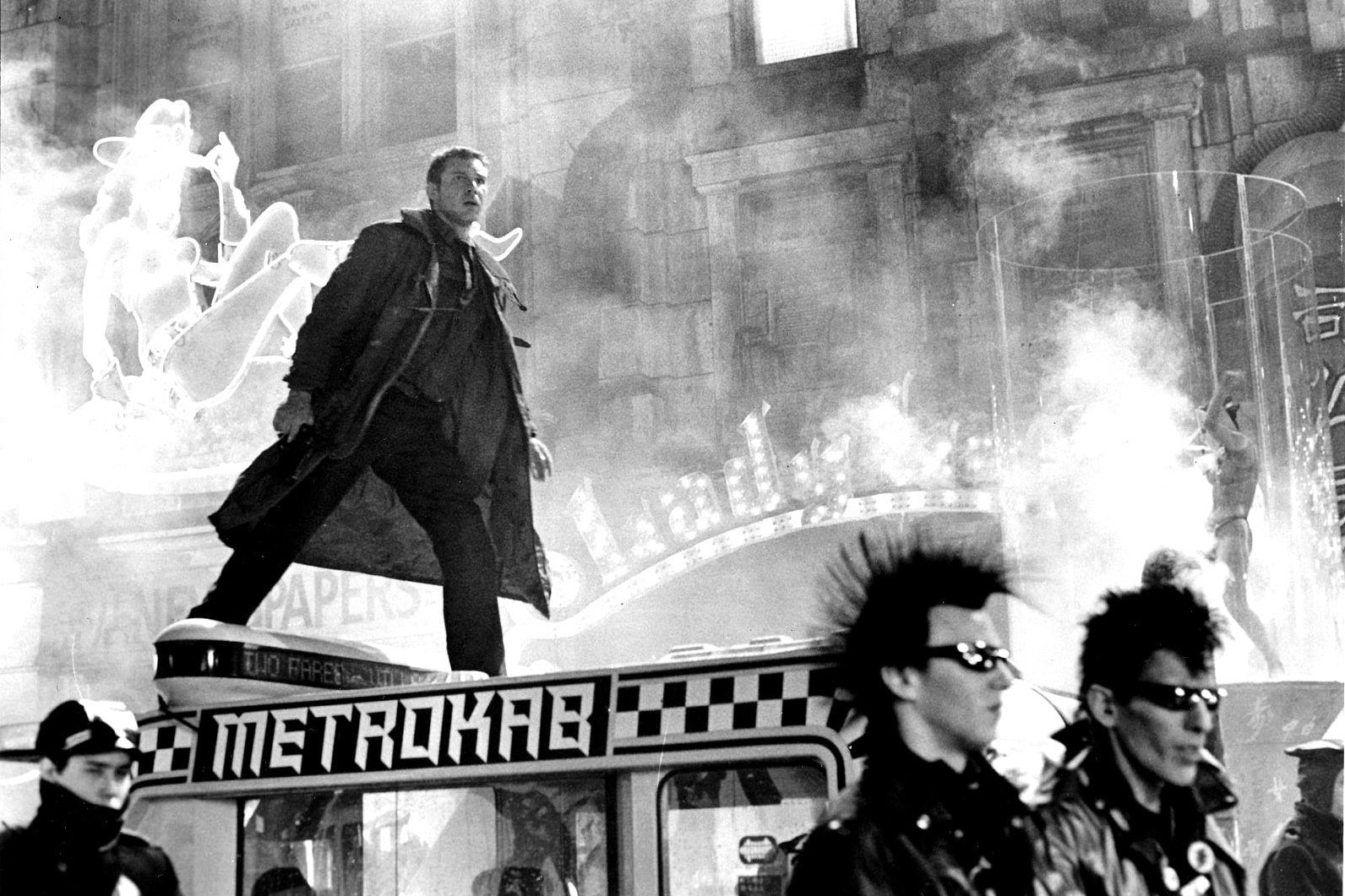 Initially, Ford's interest in the original Blade Runner stemmed from him wanting to find a role with dramatic depth — after all, he had just landed starring roles in blockbusters like Star Wars and Indiana Jones. Ford wanted a chance to flex his thespian muscles, and Scott's bleak sci-fi opus allowed for Ford to break out of his PG pigeonhole; the original film boasted an R rating and so too will Villeneuve's sequel, as the director told Screen Daily:
"My producers are finding it fun to remind me that it will be one of the most expensive R-rated independent feature films ever made."
It Won't Go Overboard With CGI
The original Blade Runner was so groundbreaking in terms of its SFX that it was selected for conservation in the Library of Congress. It's easy for modern sci-fi films to smash the CGI button and have actors prance about in front of green screens, hollering their lines at tennis balls held up on long sticks, but Villeneuve is not a fan of the easy way out. While working on 2049, the director says the he trusted the Roger Deakins' eyes to do most of the heavy lifting:
"I can count on my fingers the amount of times we put a green screen on set. Most of the movie was done on camera, me and [cinematographer] Roger Deakins worked very hard to do it that way… My actors were not walking on green screens all day long. CGI is a strong tool for backgrounds and extensions but what is around the actors needs to be as real as possible. When I watch a movie that's mostly CGI, I'm disengaged."
So be on the lookout for practical effects, on-site locations and stunning cinematography — hopefully there won't be any Jar-Jar Binks-style animation, either.
Vangelis Won't Be Returning
One minor change that Villeneuve made might incense some die-hard Blade Runner stans: the Arrival director has replaced Academy Award-winning composer Vangelis with Academy Award nominee and frequent collaborator Jóhann Jóhannson. The Icelandic composer previously worked with Villeneuve on Sicario and Prisoners and the list of films he has scored has some serious depth and breadth, but it's yet another example of a contemporary having some serious shoes to fill.
Villeneuve Already Has Ideas for More Sequels
Apprehension aside, many are looking forward to Villeneuve's modern interpretation of the Blade Runner mythos; perhaps none are more excited than Villeneuve himself, who has stated that, pending the film's financial success, he actually already has several ideas for sequels mapped out:
"I'm doomed, I love sci-fi. I have two more ideas now that I would love to do. [And] Blade Runner could go on… we'll see how this one goes."
So what do you think: are you excited for 2049? Apprehensive? Let us know in the comments below.