5BORO Joins Forces With Illustrator Gabriel Alcala for a Vibrant Series of Decks
Colorful renderings of animals, inanimate objects and symbolic references.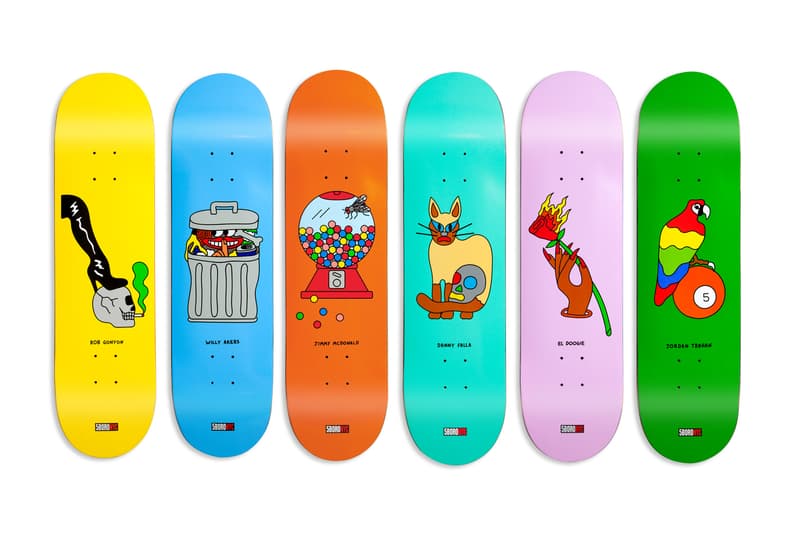 A longstanding institution in New York's skateboarding scene, 5BORO presents its latest line of artist series decks designed in collaboration with Miami-based Gabriel Alcala who is best known for his clean drawing style and smart compositions. Alcala's illustrations adorn a total of six decks for team riders Danny Falla, Jimmy McDonald, Jordan Trahan, Willy Akers, Rob Gonyon and Silvester "Doogie" Eduardo, depicting the unintentionally humorous interaction of animals and inanimate objects. Lighthearted symbolic references can also be found amongst the vibrant renderings as well. All of the decks are priced at $50 USD and can be purchased from select skateshops and 5boronyc.com now. Let us know how this latest range compares to the retro-inspired "5B Moto" series from the summer.