Why "Luxury Sportswear" Has London's Diverse Subculture to Thank
A glance at recent showings at London Collections: Men.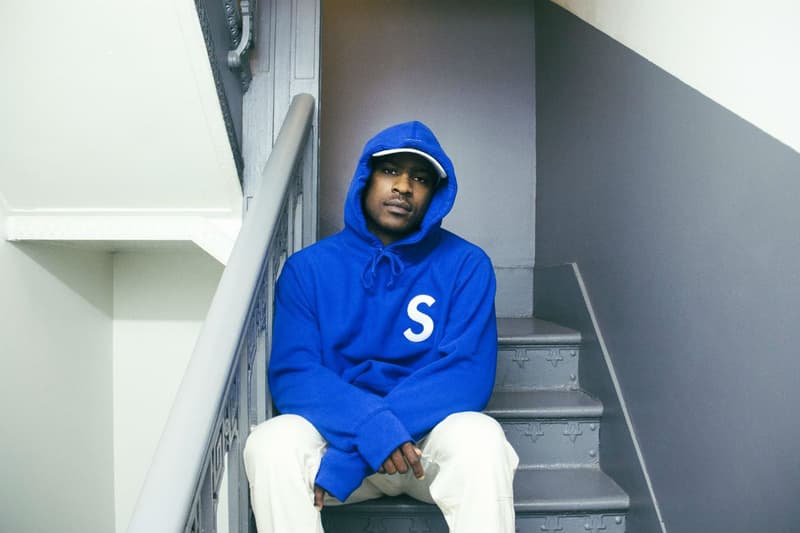 With another edition of London Collections: Men in the books, you'd be hard-pressed to find anyone who still thinks that "luxury sportswear" is just a passing trend. While there certainly has been an influx of street and sport-inspired design cues in high fashion over the past few years, the "trend" shows no sign of slowing and is, in fact, more ubiquitous than ever. Denim was once a textile reserved for the working class, and jeans are now a staple item in every wardrobe; and a similar trend seems on the horizon for sportswear. Formal dress has been on a decline for decades, and even moreso in the last 20 years with the rise of tech and entrepreneurship, and the casualization of the workplace. Sweatpants, zip hoodies and track jackets are the new denim — the staple pieces that can be found in almost every closet.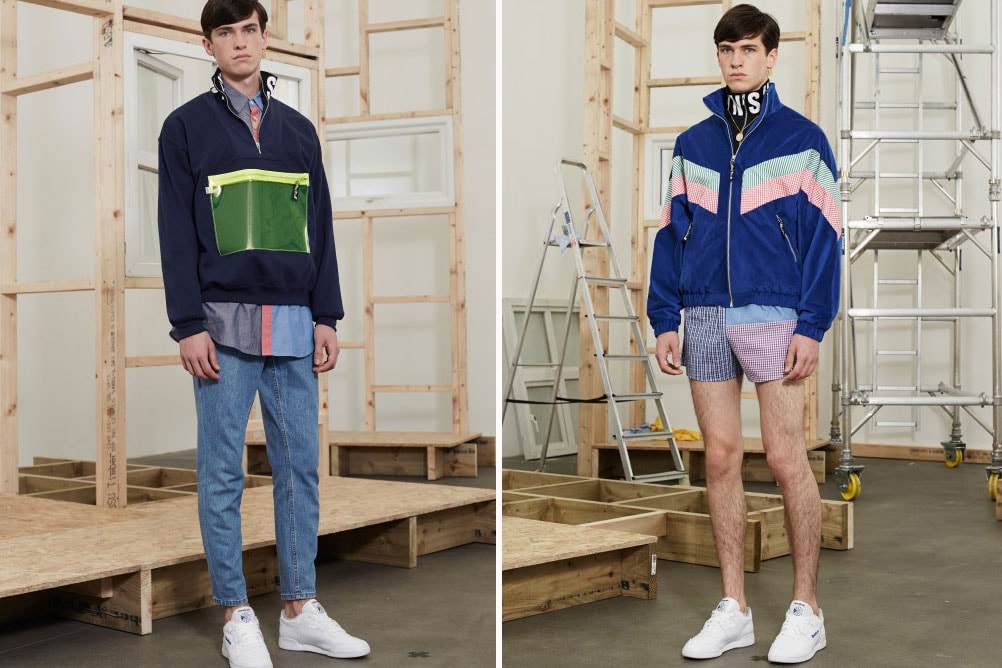 Hybrid brands like Pigalle and Hood by Air have been embraced by the high fashion audience, while luxury labels like Givenchy, Chanel and Balenciaga have incorporated a number of streetwear elements into their offerings in the way of apparel, accessories and sneakers. While this shift has certainly become more apparent in recent seasons, runway designers have long drawn inspiration from sportswear and functional attire, dating back to the 1970s when American designers like Perry Ellis, Calvin Klein and Ralph Lauren steered menswear away from its traditional roots into a more casual era of more oversized proportions and relaxed cuts.
Sportswear has certainly always had a place in streetwear but this is perhaps nowhere truer than in Europe, owing to its widespread football culture. British fashion has always drawn cues from past subculture, whether it means borrowing from the Mods of the 1960s with their tailored suits, jumpers and Chelsea boots; or the tight jeans, band tees and military details favored by the 1970s punks. The current UK sensibility draws cues from the club and music scene, and — of course — football and the casual clothing associated with it in the form of "teamwear" such as jerseys, track pants and zip jackets.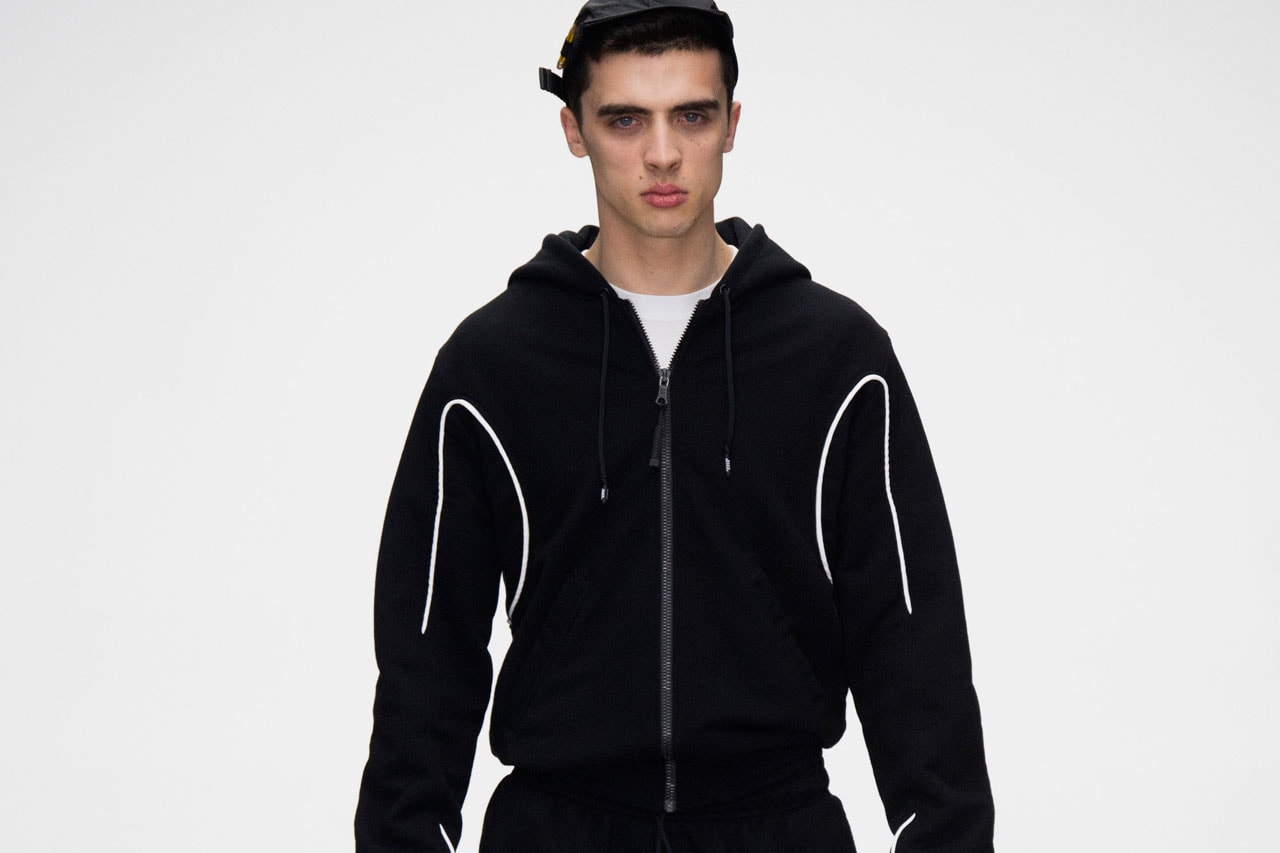 The aforementioned design cues all but dominated the runways at LC:M. Liam Hodges sent a collection of sportwear-inspired separates down the runway: tracksuits, hoodies and T-shirts were emblazoned with oversized logos reminiscent of 90s athleticwear branding, with dashes of neon color giving a nod to '90s rave aesthetic. East London's Nasir Mazhar has long been inspired by his region's grime and garage music scenes when it comes to his designs, and stuck close to home with a strong athletic-inspired lineup peppered with functional motifs such as vests, buckles and chunky zippers. Frequent FKA Twigs collaborator Cottweiler had one of the more unique presentations, said to be inspired by a post-civilized agricultural society, revolving around pieces that paired classic sportswear silhouettes with unexpected materials and textures such as metallic and fleece. Christopher Shannon's collection drew its inspiration from the Liverpool suburbs where he grew up, and was unmistakably British: half-zip sweatshirts and anoraks featured patchwork and color-blocked details, all styled with a archetypal British streetwear staple – the Reebok Workout, while fledging designer Bobby Abley paired deconstructed gilets and vests with high sport socks and another footwear essential, the Nike Air Max 90.
While this look might be the UK trademark, those across the pond have also kept the sporty vibe strong.  Classic labels like Ralph Lauren and Tommy Hilfiger are synonymous with the stateside sportswear aesthetic, but in recent years labels like Opening Ceremony or VFiles' Sport Plus label are redefining American sportswear for the Internet age with oversized text logos and bold colors against athletic silhouettes.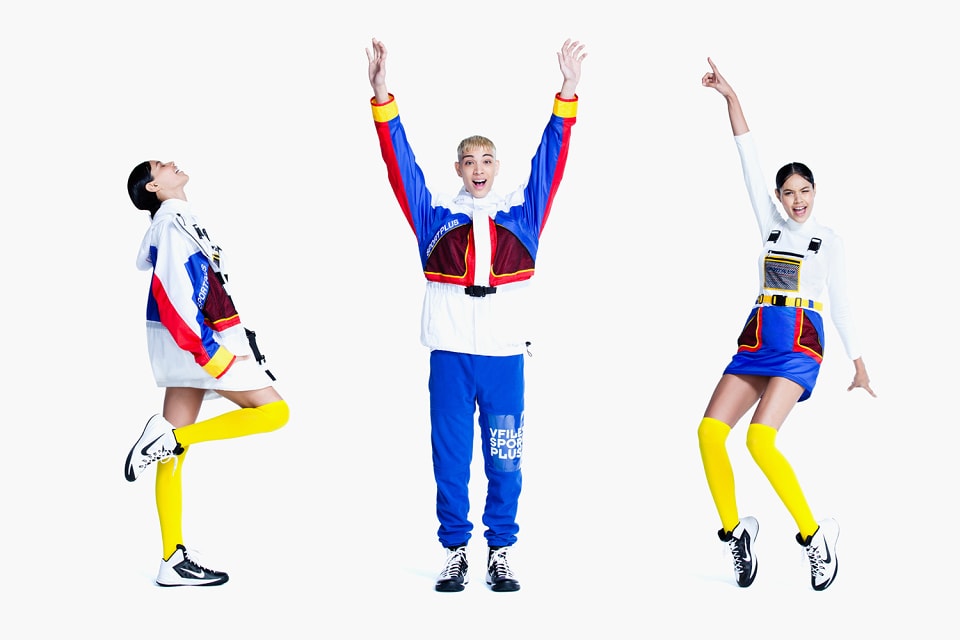 As we look ahead to Paris Fashion Week Men's later this month, the question isn't about whether sportswear will have a presence (as it most certainly will). With Kolor, Sacai, Boris Bidjan Saberi, OAMC and Kenzo just a few of the labels due to show, we'll be watching closely to see how the designers will find new ways to adapt classic cues from sport and street for the runways yet again.