DC Entertainment Reboots 'Scooby Doo,' 'The Flintstones' & More
Bringing back Saturday morning cartoon nostalgia.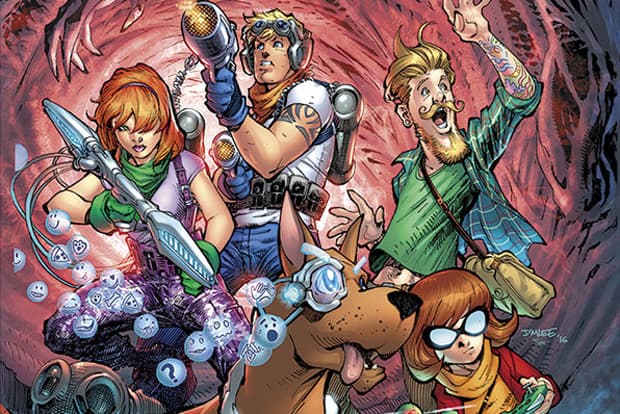 DC Entertainment has announced that they're bringing back all your childhood favorite Hanna-Barbera shows including Scooby Doo, Jonny Quest, Wacky Races and The Flintstones in a rebooted series. The Flinstones will be the only show to keep the original name, while others will be reworked with titles such as Scooby Apocalypse, Future Quest and Wacky Raceland. Dan DiDio, co-publisher of DC Entertainment, told Entertainment Weekly that he wanted to see how the characters would be created and interpreted today, in conjunction with relevant story lines. DiDio, along with co-publisher and veteran artist Jim Lee, wanted to ensure that those who were unfamiliar with the characters would be interested in watching the updated shows as well. While cartoons are known to be multi-generational, it may take a while for those who are used to seeing the original '70s Shaggy get adjusted to the new hipster, tatted version, in addition to a post-apocalyptic setting.