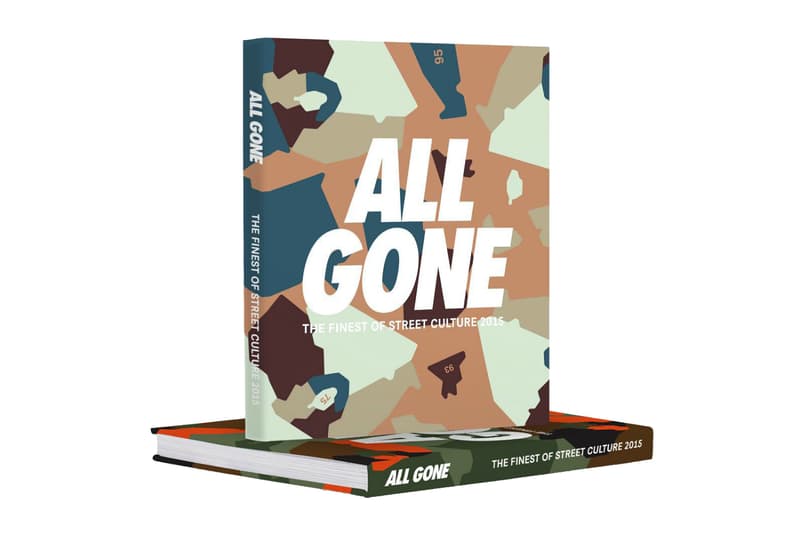 All Gone 2015: The Finest of Street Culture
With camouflage covers inspired by the city of Paris.
---
Since 2006, La MJC's All Gone has been the go-to source for a comprehensive look at the best streetwear culture has had to offer over the previous 12 months. Now the publication is back with an in-depth look at the best products of 2015. Marking its 10th anniversary, All Gone 2015 features two distinct camouflage covers designed by Swiss creative Philippe Cuendet as a tribute to the city of Paris, including the shapes and numbers that make up the city's eight administrative departments.
Pre-orders will begin Friday, January 8, exclusively at allgonebook.com, with an official release and colette book signing set for January 23.