Pusha T Talks Play Cloths, Inspirations and Virgil Abloh
5 minutes with the King at Agenda Las Vegas.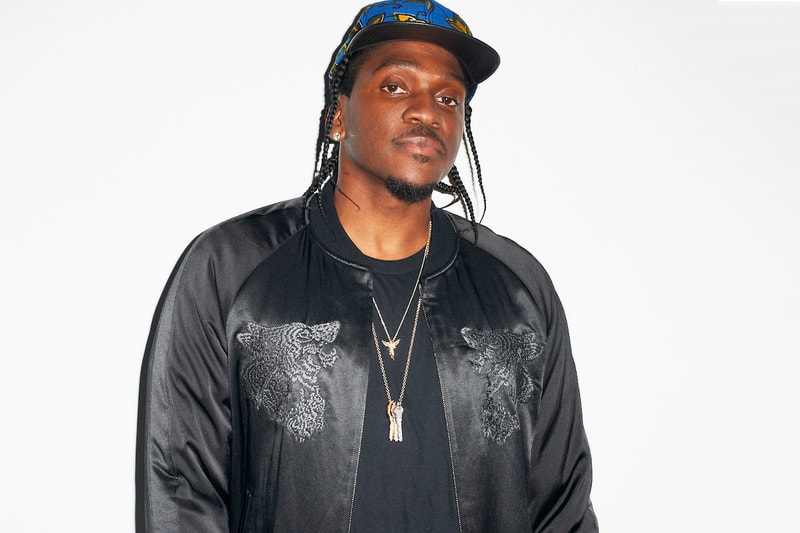 With a second adidas EQT collaboration on the way, a fresh collection from his streetwear brand Play Cloths hitting shelves and a starring role in Hudson Mohawke's latest video "Chimes" (Remix), Pusha T is a busy, busy man. We managed to grab five minutes with King Push recently in Agenda Las Vegas where he opened up about his love for fashion, why he thinks Virgil is the man to watch and the inspiration he draws from Pharrell and NIGO.
On Whether or not high-end brands influence Play Cloths:
Not so much. There's a fine line between Play Cloths and what is going on in the world and what people see me in outside of Play Cloths. As much as I support other brands, Play Cloths is so streetwear and based on a creative nostalgia. I don't think we latch onto high fashion at all.
On no Malice:
Yeah him and I are still working on projects together. It's a good working process now between us. We pick and choose different parts of a project we're strong at, and split up the work evenly.
On the connection between his music and Play Cloths:
We've always kept Play Cloths separate. For the longest time people didn't even know we were a part of it, but there's definitely some cross over. I mean, we put lyrics into the tees, you know, so there's definitely a connection – they're both creative ventures. But we do try to keep it all separate.
On the maturation of Play Cloths' style:
It grows with me but we keep it to the roots of the brand. We want to keep that strong. It's something that you'll see projected into the future of the brand as it's an important part of our identity.
On drawing inspiration:
With NIGO and Pharrell, they're just on it. There's no beating them. But what I do is I look at their body of work. They pull a lot of influences themselves on to their moldboards and we look at that.
On who is the GOAT:
Man, I want to say Virgil. He's killing it right now with OFF-WHITE. He's on top of that shit. Yeah, I'd say Virgil.