Travi$ Scott Arrested for Disorderly Conduct at Lollapalooza
The rapper's antics did not go over well with officials.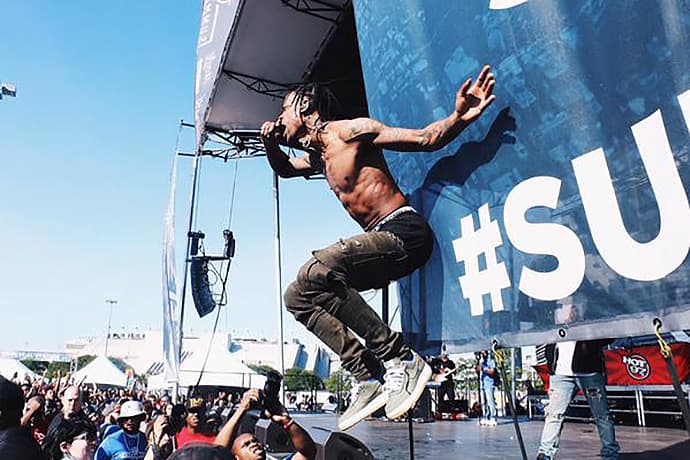 After having his set shut down at Lollapalooza, Travi$ Scott was hit with another setback as Chicago police arrested and charged him with disorderly conduct. Scott's performance at the music festival was abruptly stopped when he asked the audience to push past barricades and through security. According to ABC7 Chicago, the Office of Emergency Management said in a statement:
"The performer played one song and then began telling fans to come over the barricades. Due to the security's quick response, the situation was remedied immediately and no fans were injured. The performer fled the scene and was taken into custody a short while later."
Check out this Instagram video courtesy of Theophilus London capturing the rowdy audience rushing to the stage before the entire performance was unceremoniously shut down.