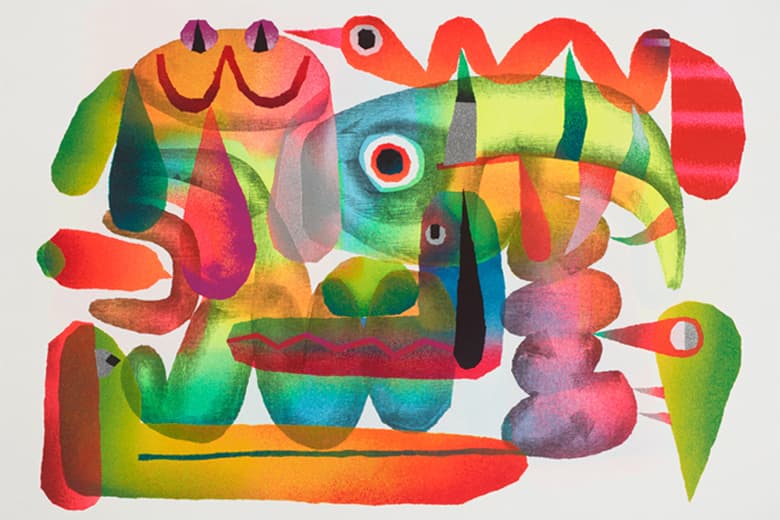 Tim Biskup "Space Madness" @ Kong Art Space
Kong Art Space is about to host Tim Biskup's first exhibition in Hong Kong.
---
Later this month Kong Space Gallery will open artist Tim Biskup's very first exhibition in Hong Kong. "Space Madness" will feature brand new works from the Santa Monica-born painter as he returns to his roots with pieces that are bold, colorful, cartoony and emotive all at once. Inspired by Chilean abstract expressionist and surrealist Roberto Matta, the new pieces boast a number of stylistic similarities while incorporating the likes of Jungian symbolism and the philosophy of automatic composition — and even nods to Ren & Stimpy — to create biomorphic representations of Biskup's own psyche.
"Space Madness" opens August 27 and will remain on display through September 27.
Kong Art Space
G/F, No. 3 Staunton Street
Central
Hong Kong